Skip to Content
The Top Water Activities in St. Augustine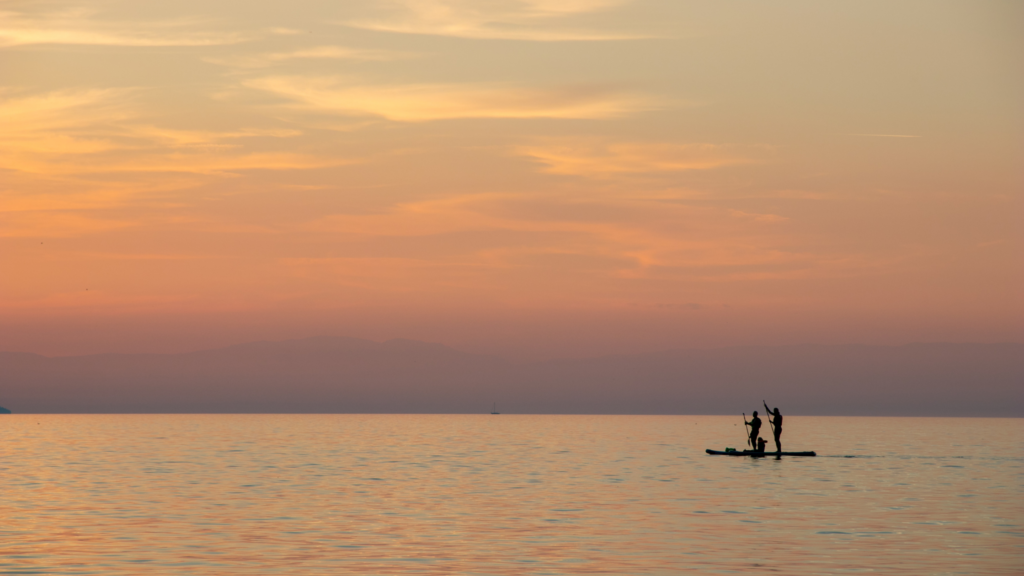 Are you looking for aquatic activities in St. Augustine? Our gorgeous city offers an endless list of waterfront activities, so there's always something fun to do on the water. Exploring the outdoors, hitting the water, communing with nature, and soaking up some of that beautiful Florida sun are some of the best reasons to visit St. Augustine in the first place.
Whether you're staying for a while or planning a day trip, water activities should definitely be on the itinerary. But, of course, there are so many water activities to choose from that you might find yourself frozen by option paralysis – don't worry! Here are four of the most fun things to do on the water in St. Augustine.
4 Best Things to Do on the Water in St. Augustine
1. Catch a Sightseeing Cruise
If your goal is to see all the significant parts of St. Augustine, then a sightseeing cruise might be the perfect water activity for you. And since St. Augustine is well-accustomed to tourism, there are several cruise options for you to choose from.
There are daytime cruises where you can see all the illustrious history of the ancient city. And sunset cruises, where you get to see the sites and enjoy a gorgeous sunset on the water with some of the most beautiful skies in the world. St. Augustine sightseeing cruises range from private, romantic getaways to double-decker group tours, so there's something for everyone.
2. Do an Eco Tour
If you're interested in seeing the water but want to incorporate as much wildlife and nature as you possibly can, you should definitely check out St. Augustine's fun, informative, and highly interactive Eco Tours. You'll find daring boat expeditions, kayak adventures, sailing excursions, and more. This is the best and most fun way to get up close and personal with all the glorious nature and wildlife inhabiting the vast waters of St. Augustine.
3. Have a Beach Day
Whether you want to surf the waves, leisurely fish at a dock, or swim in the crystalline blue waters, beach days are a must-do water activity in St. Augustine. There are a few gorgeous beaches for you to choose from, all offering a range of fun and family-friendly waterfront activities. You can visit St. Augustine Beach, Anastasia State Park, Crescent Beach, Frank B. Butler County Park, and more!
4. Visit Anastasia State Park
Speaking of Anastasia State Park—if you're looking for a place where you can do almost every water activity imaginable, then this should be your go-to destination. The park offers a wild array of waterfront amenities and aquatic activities, including:
Boat Tours
Boating
Canoeing
Kayaking
Fishing
Scuba Diving
Snorkeling
Surfing
Swimming
Tubing
And More!
You'll never run out of things to do in St. Augustine if you visit Anastasia State Park.
Looking for a Place to Stay?
Are you needing a place to crash after a day of hitting the surf, watching the sunset from a sightseeing cruise, and kayaking in Anastasia State Park? Well, why not just stay at The Local? We have the comfiest beds in town and are located just minutes away from all the action St. Augustine has to offer.