Skip to Content
Waterfront Dining in St. Augustine
St. Augustine is known for many things – one of which is its beautiful weather. The warm sunshine makes waterfront dining an incredible addition to the local flavor with views of the Intracoastal, Matanzas Bay and Atlantic Ocean all at your disposal. From delicious seafood, fresh sushi, southern cuisine and more, there are plenty of waterfront restaurants in St. Augustine, Florida to choose from the next time you want to enjoy dinner with a view.
The Conch House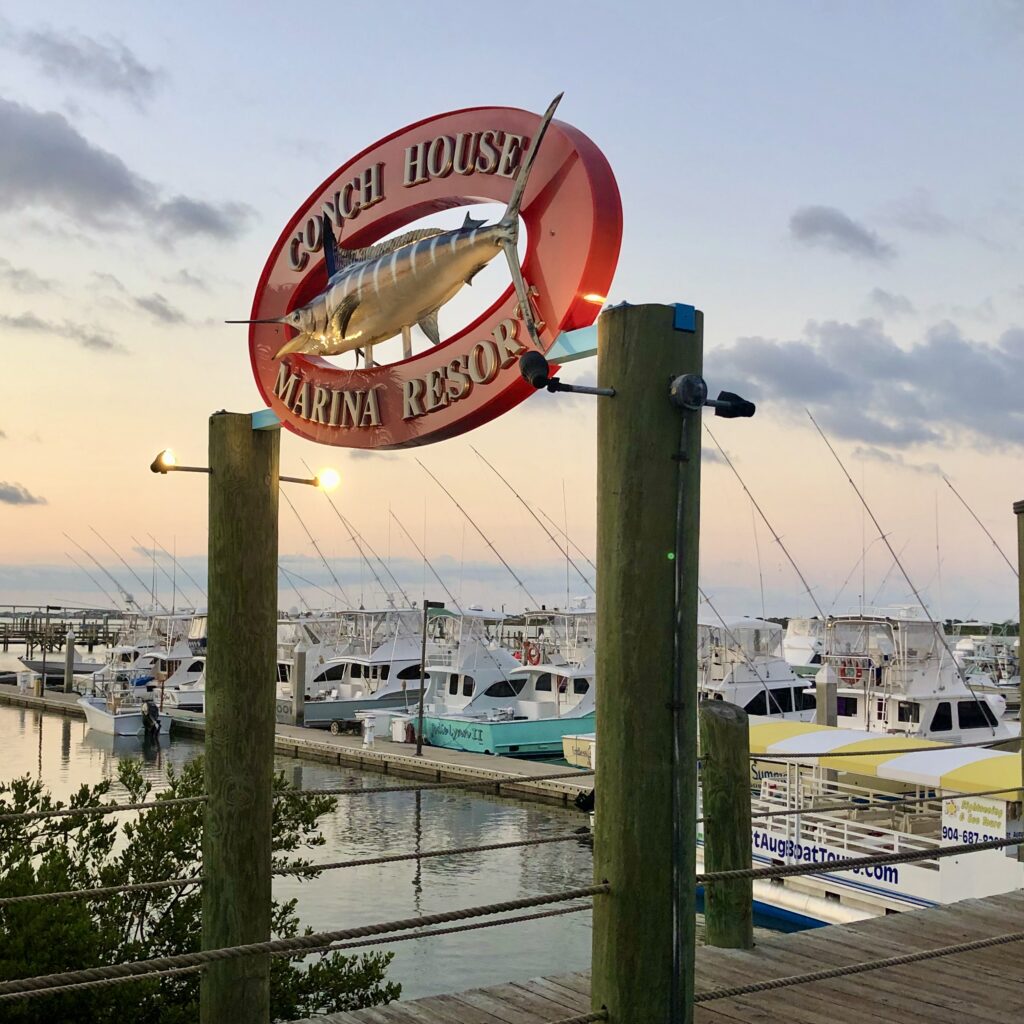 Located on Anastasia Island, The Conch House is a favorite among locals and visitors alike and just a few blocks from The Local – St. Augustine. Serving up Caribbean-style fare alongside delicious drinks and views of the marina, there's nothing more relaxing than a meal at the Conch. So, if you're looking for a tropical getaway, this restaurant offers the perfect escape – a private oasis to enjoy good food, drinks and views. Just don't forget to order their famous Goombay Smash!
Beachcomber Restaurant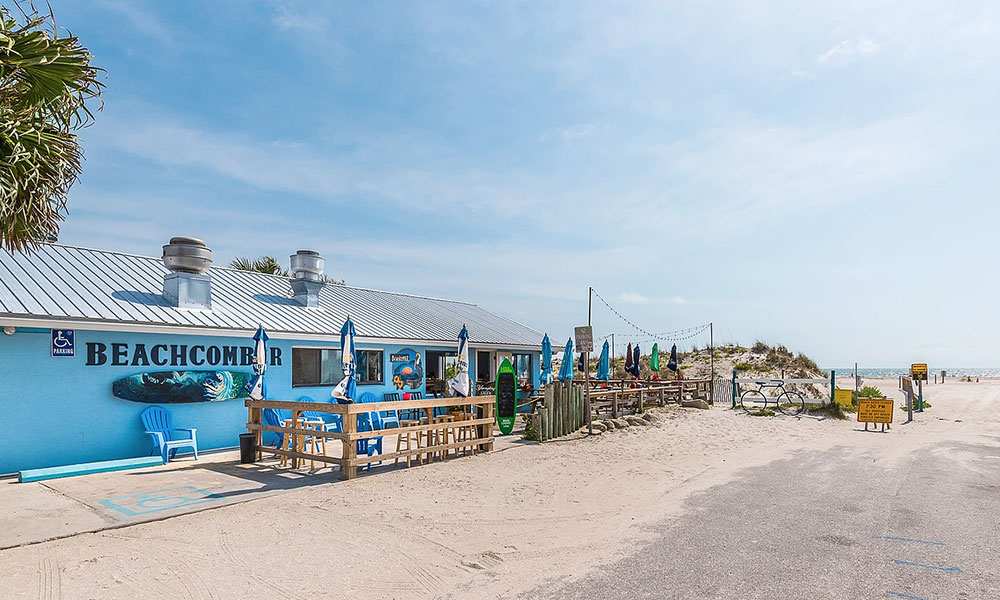 Where A Street meets the ocean. Guests can sit inside or on the deck, enjoy the casual beach atmosphere, smell the salt air, and dine on appetizers, sandwiches, or full dinners. A local favorite, the Beachcomber offers a full menu for lunch and dinner — from calamari, to tacos, to fresh catch of the day or fried shrimp, to both burger and vegetarian options. 
Hurricane Patty's Waterfront Restaurant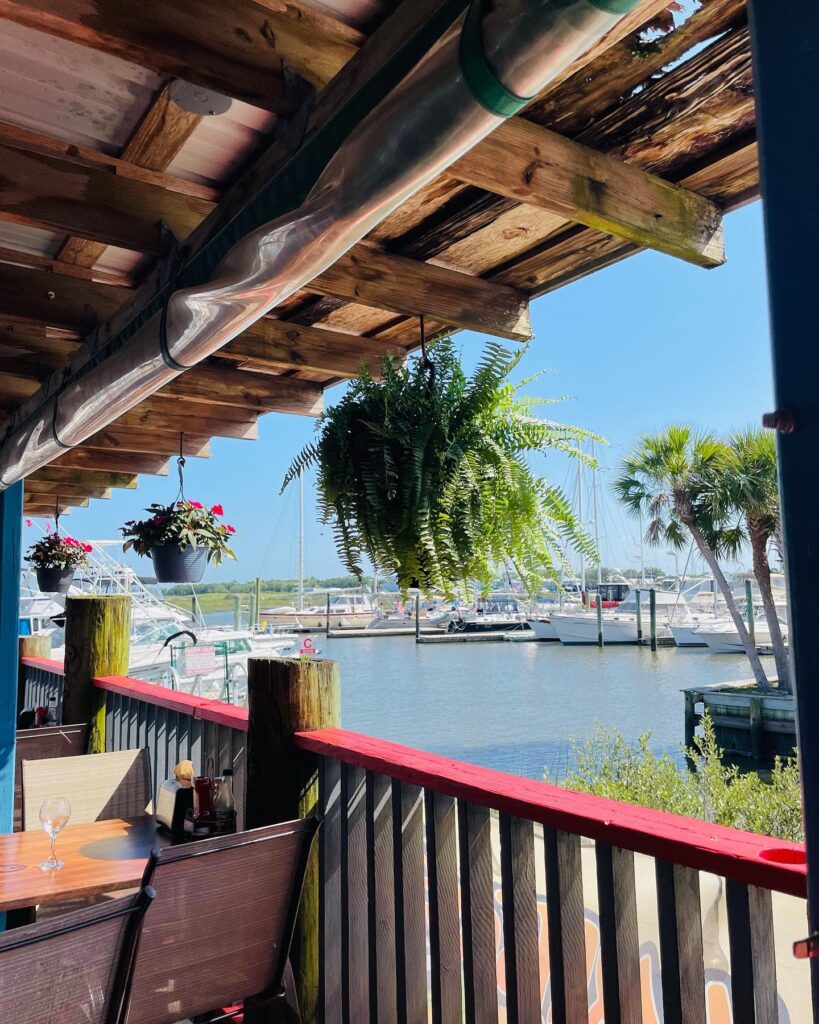 If you're looking for a laid-back escape to enjoy the water view, then look no further than Hurricane Patty's. One of the most popular waterfront restaurants in St. Augustine, Florida, this waterside seafood shack serves up simple bites, a raw bar and, of course, strong cocktails so you can kick back and soak up Florida living under the sunshine.
Saltwater Cowboys
A true depiction of 'where the locals eat,' Saltwater Cowboys is a must-visit when it comes to waterfront restaurants in St. Augustine, Florida. Just a short trip south of St. Augustine Beach, Saltwater Cowboys sits above wildlife-laden salt marshes with a view of the Intracoastal. This restaurant has been serving up Southern-inspired seafood and BBQ for over 35 years.
Cap's on the Water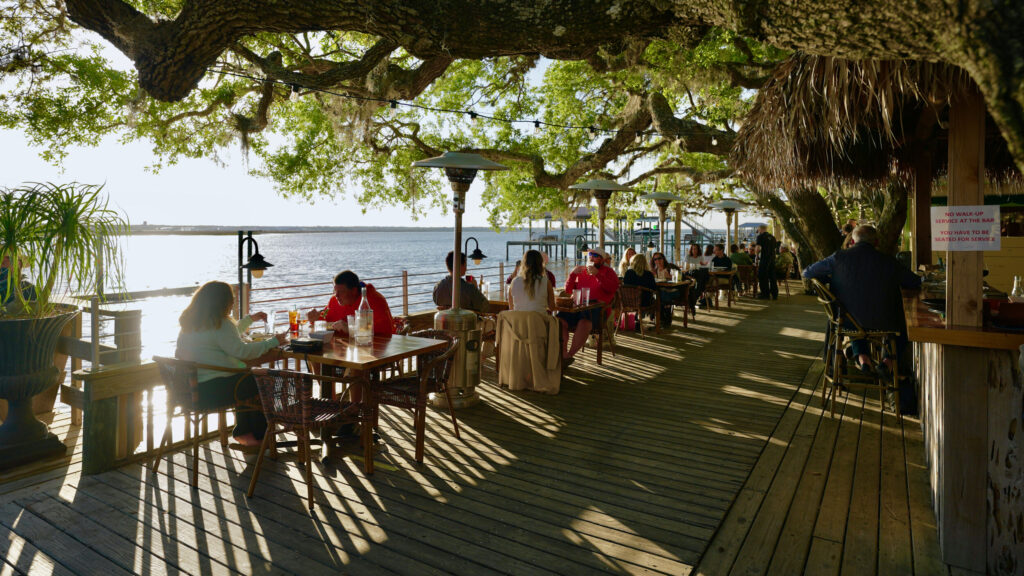 There's no better view than the one you see sitting on the dock of Caps. Located in Vilano Beach alongside the Intracoastal, Cap's on the Water provides the perfect escape for anyone in need of a delicious meal with a view of the water. Better yet? They even have a boat dock so those exploring the water can stop in for a cold drink and fresh meal of local seafood and raw bar. Sit back and enjoy the view at one of the best waterfront restaurants in St. Augustine, Florida.
Beaches at Vilano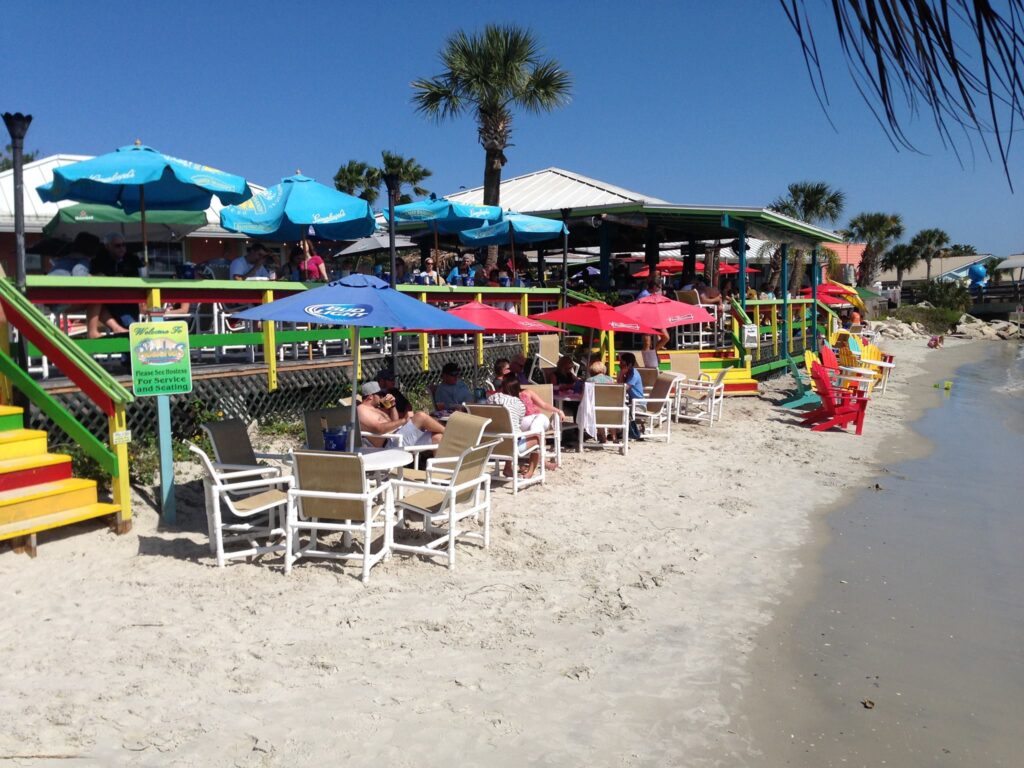 Nestled on the outskirts of downtown St. Augustine, just over the Vilano Bridge, sits one of the most popular waterfront restaurants in St. Augustine, Florida. Beaches at Vilano is a laid-back American-fare restaurant offering fresh seafood and handcrafted cocktails with views of the Tolomoto River. Perfect for those warm summer nights, Beaches is ready and waiting to provide a comfortable, relaxing atmosphere for all to enjoy.
The Reef

Offering one of the best oceanfront settings in Northeast Florida, The Reef is an old-fashioned dining experience, serving up fresh seafood with ocean views at waterfront tables. Serving the City of St. Augustine and it's visitors for over 20 years, The Reef offers the ability to sit at any table and enjoy a breathtaking view. Or, head out to their deck for the sight and sounds of the Atlantic Ocean as you enjoy a locally-sourced menu of some of the best offerings. Whether you're looking for Sunday brunch or just want to grab dinner with a view, The Reef is there for you! 
Rest Up
After a day of dining with a view, there's no better place to rest than The Local – St. Augustine! Located on Anastasia Island, just five minutes from downtown and only a short drive to St. Augustine Beach, our renovated rooms and comfortable amenities are ready and waiting to greet you.