Skip to Content
Contactless Digital Experience
CONTROL YOUR STAY THE DIGITAL WAY
Discover a completely contactless vacation when you choose to stay at The Local – St. Augustine! Using our intuitive app, you can easily go through every step in the traveling process. You can reserve your room and access it without ever needing to check in at the front desk. Explore what the city has to offer right from your phone by finding attractions nearby or checking out events happening while you're visiting us. With seamless interactions and helpful information just a click away on our FAQ's page, enjoying an effortless experience when planning your next trip has never been easier than it is with us! We are committed to providing you with an unforgettable and convenient experience, and thanks to our dedicated team, we can confidently say that a stay at The Local will provide memories that will last you a lifetime. Book now and get started on the road to a trip you won't soon forget!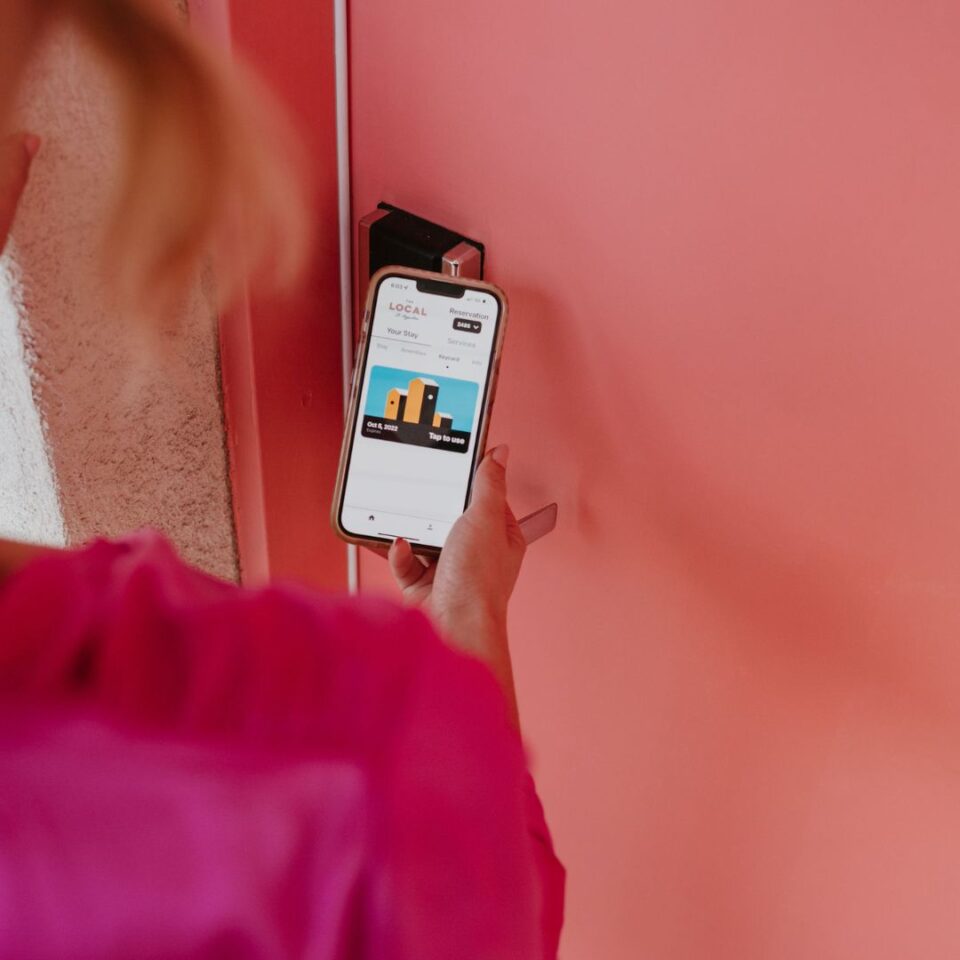 THE DIGITAL EXPERIENCE AT THE LOCAL PUTS YOU IN CONTROL
Our contactless technology is quick and easy, making it simpler than ever to book your next trip. Our convenient and streamlined process for booking your stay makes traveling a breeze so all you have to worry about is what a great time you're going to have. 
Book your room through our website –

HERE!

Receive a confirmation email that contains a link to download our app.

Download the app using the link you received in your email.

Once you arrive, complete the ID verification process and check in to your room.

Use the app to receive your digital key.

Take advantage of the local attractions and events you can find on the app.

If you need help with anything, guest support and special requests are available through the app as well.

Powered by Virdee
Virdee is a technology company that provides best-in-class virtual reception and user interaction software and it is revolutionizing the way we interact with our guests! Our advanced virtual reception and user interaction software ushers in a completely hands-off check-in process. From start to finish, our visitors can easily access property features and support thanks to their phone acting as an all-access key – no more waiting around at the front desk! With just one click of a button, you have access to everything you need. Explore this immersive experience for yourself here.
The Local – St. Augustine is the perfect place for an effortless, contactless vacation experience. Our app makes it easier than ever for guests to book their room and access it without needing to check in at the front desk. Not only that but, the app also provides information about local attractions and events so that you can make the most out of your stay.  So, why not let us take the hassle out of travel and make your next adventure one to remember with The Local – St. Augustine? We look forward to having you visit us soon! Book your room today.
If you have any questions about the digital experience at The Local – St. Augustine, contact us today and we'll give you all the information you need about the premier contactless check-in hotel in St. Augustine!