Skip to Content
The Farmers Market in St. Augustine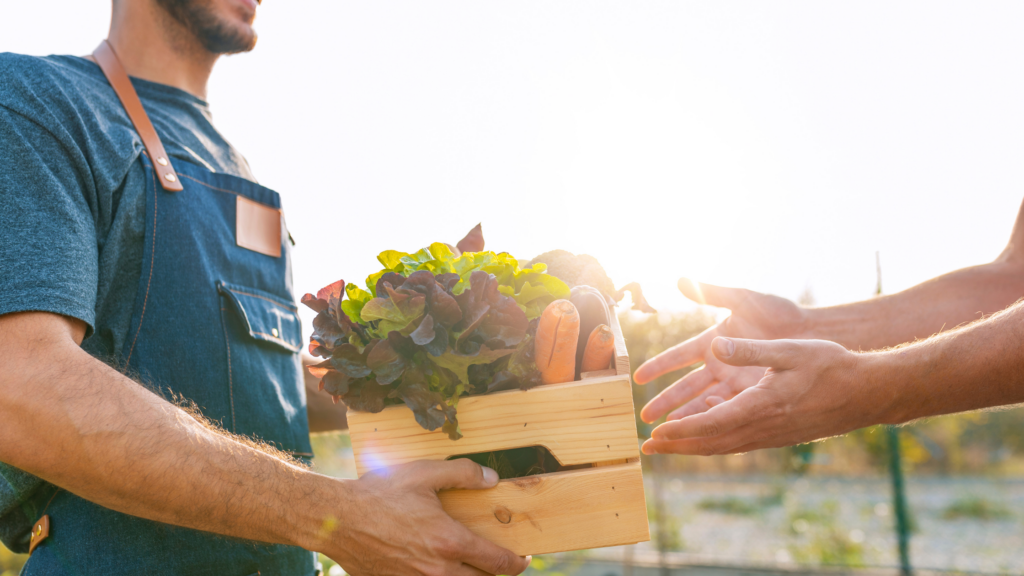 If you're trying to find things to do in St. Augustine, you can't go wrong with the St. Augustine Farmers Market. Thankfully, the Farmers Market is completely free and open to the public. Plus, it's also located at the Saint Augustine Amphitheatre (nicknamed The Amp), where you can catch exclusive, unforgettable, live performances from some of the world's most popular artists.
So, whether it's live music, farm-to-table eats, crafts, or fresh groceries, there's always fun to be had at the St. Augustine Farmers Market. Here's all the information you need to know.
The Farmers Market – Everything You Need to Know
The St. Augustine Farmers Market is open every Saturday from 8:30 a.m. – 12:30 p.m. They offer a near-endless supply of eats and treats, including baked goods, handmade crafts, local art, locally grown, fresh produce, the freshest and best seafood money can buy, artisan cheeses, and much more! This is the perfect place to go in the morning to jumpstart your Saturday exploring our ancient city.
The market is located at 1340 A1A South, St. Augustine, FL 32080. There are tents set up by an array of local professionals, including artists, chefs, craftsmen, fishermen, and farmers. Unfortunately, pets are not allowed (though there are many places around St. Augustine that are pet-friendly). Don't miss out on all the fun!
Remember, admission to the market is free, but all the goodies are not. And since the St. Augustine Farmers Market is proud to be a fully green market, be sure to bring reusable totes or purchase one from a local vendor to carry around all your stuff while you're shopping.
If you're interested, you can even inquire about becoming a vendor and possibly offer your services to the fine people who visit St. Augustine.
Need a Place to Stay?
If you're visiting St. Augustine, spending your morning at the farmers market, your day exploring, and your night catching a show at the St. Augustine Amphitheatre (or anything in between), you might also be looking for a place to stay. So, why not stay at The Local? We have the most comfortable beds in town and are located just minutes away from all the action St. Augustine has to offer.