Skip to Content
Day Tripping to St. Augustine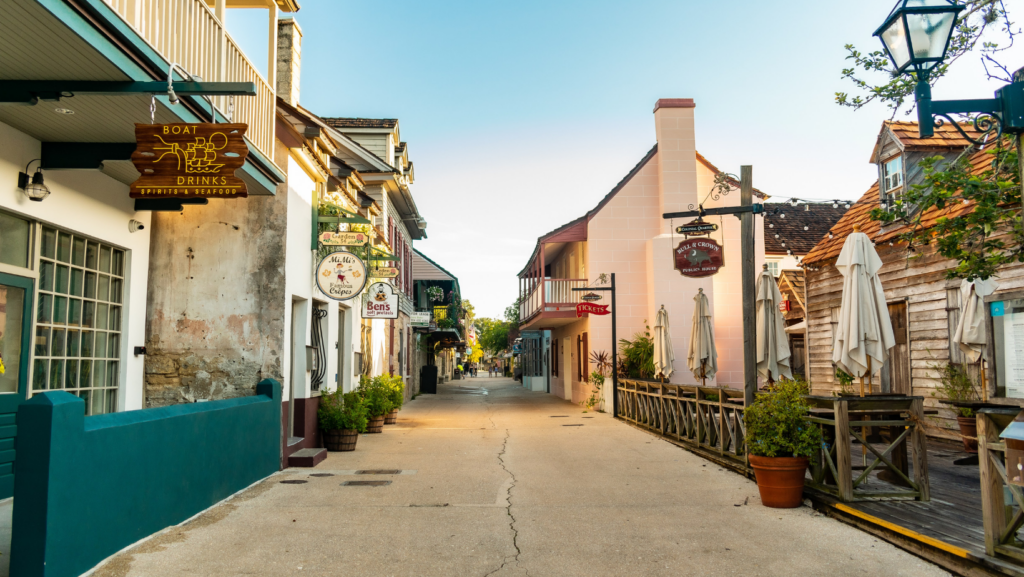 Are you thinking about taking a day trip to St. Augustine but aren't sure where you should go or what you should do? Unfortunately, there are so many awesome things to do in St. Augustine that you might be left with a little bit of option paralysis. But don't fret – we've got all the information you'll need to plan an exciting, adventure-filled day trip to St. Augustine.
6 Fun Things to Do on a Day Trip to St. Augustine
With an average of 223 sunny days annually and temperatures ranging from 45 degrees to 91 degrees year-round, there isn't really a wrong time to visit St. Augustine. Whether you want to surf some waves, catch a show, or tour this ancient city's illustrious history, there's always something to do. Here are six fun ways to spend the day in St. Augustine.
1. Catch a Sightseeing Tour
If you're planning a day trip to St. Augustine and want to ensure you don't miss anything, why not catch a tour? Lucky for you, there are plenty to choose from!
The Old Town Trolley Tours and Red Train Tours will take you through the streets of St. Augustine, teaching you about the city's history and pointing out local favorites. St. Augustine Eco Tours are educational, providing sailing excursions and boating expeditions to teach people about the gorgeous wildlife in the area. And Flagler Legacy Tour is a tour of Flagler College, a beautiful campus overflowing with historical intrigue and character.
2. Castillo de San Marcos National Monument
If you're into history, why not spend the day at the Castillo de San Marcos National Monument? This is possibly the biggest attraction in St. Augustine, and everyone should see it at least once. You can tour the giant fort and learn much about over 350 years of St. Augustine history.
3. St. George Street
If you're going to spend the day in St. Augustine, you should consider hanging out on St. George Street. There are countless boutiques, shops, restaurants, and historical sites to visit and explore. This is also an excellent place to grab a souvenir.
4. The St. Augustine Lighthouse and Maritime Museum
The St. Augustine Lighthouse and Maritime Museum is fun for everyone. You can climb the lighthouse, walk the grounds, take pictures, learn about the lighthouse's history, and peruse the artifacts in the museum. When you're done, you can grab something to eat at the Tin Pickle, a WWII-themed restaurant.
5. St. Augustine Alligator Farm Zoological Park
The Alligator Farm Zoological Park has giant tortoises, slithering snakes, high climbing lemurs, exotic birds, sleepy sloths, and, of course, plenty of alligators. This is a fantastic place to spend the day and learn about all the beautiful creatures that call the park home.
6. Beach Day!
If you're going to make a day trip to St. Augustine, why not just go to the beach? You can pack some food and drinks and spend the day soaking up the sun, swimming, surfing, fishing, or doing any of the countless beach-friendly activities you can think of. With so many beaches to choose from, you can't go wrong!
Looking for a Place to Stay the Night?
If you find yourself wanting to extend your day trip to St. Augustine by one more day, head over to The Local. We have the comfiest beds in town, and we're located just minutes away from all the activity St. Augustine has to offer. Reserve a room today!