Skip to Content
Free Things to Do in St. Augustine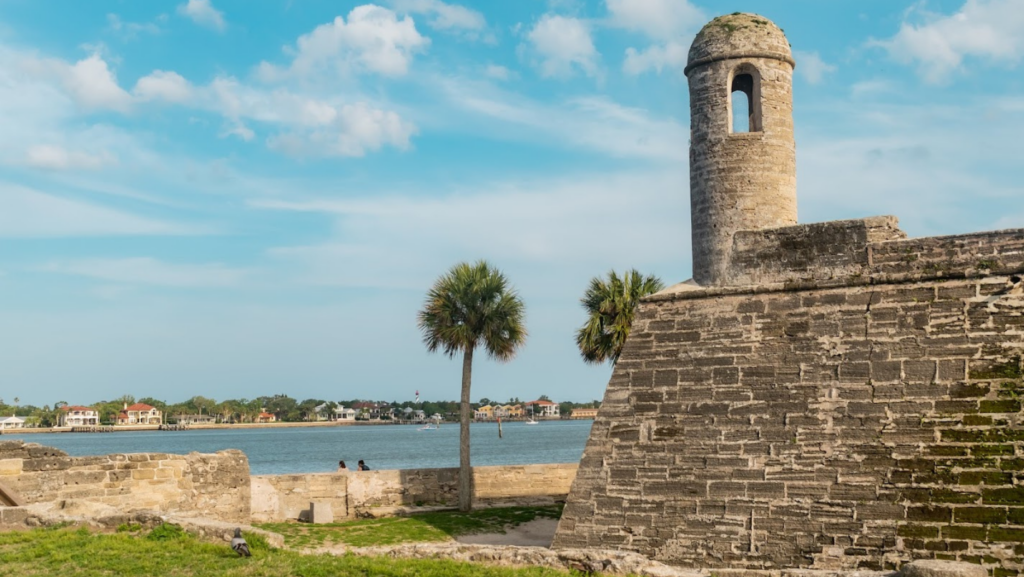 Vacations and travel can get pretty expensive. So, whether you're trying out that soulful southern cuisine every night, impulsively buying tickets to events you just heard about, or splurging on new beach gear, you might find yourself looking for fun things to do that won't bleed your bank account dry. If you find yourself in this predicament in St. Augustine, FL, then you're in luck.
When you're traveling, it's always good to have a backlist of activities that are both fun and free. Sometimes, you just want to experience a new place without going broke. Lucky for you, there are so many free things to do in St. Augustine.
Parks & Beaches
Let's start with the obvious. If you're looking for free things to do in St. Augustine, look no further than their beautiful parks and beaches. St. Augustine is no stranger to fun in the sun, and thankfully, much of what Mother Nature has to offer is totally free.
Ponte Vedra Beach
Located in the Northeast part of St. Johns County, Ponte Vedra Beach is a beautiful beach with gorgeous crystal blue water. This beach is particularly friendly to fishing, swimming, and water sports.
St. Augustine Beach
Bordering the Atlantic Ocean and the namesake of St. Augustine herself, St. Augustine Beach is known for its beautiful water and soft sand. There are lots of beautiful places to hang out, grab some sun, and swim to your heart's content. So, why not pack some food and drinks and make a day of it?
Crescent Beach
Just south of St. Augustine, Crescent Beach is a fantastic stretch of the pristine Floridian coast. The hard-packed sand is excellent for bike rides, horseback riding, volleyball, frisbee, and those "long walks on the beach" referenced in dating profiles, rom-coms, and TV shows since nearly the beginning of time.
Washington Oaks State Park
If you're looking for nature trails, gorgeous rock formations, and immaculate gardens, then Washington Oaks State Park is the place to be. There are hiking and biking trails, brick pathways for walking, and lots of space to picnic and hang out.
Anastasia State Park
Anastasia State Park is home to over 1600 acres, including beaches, salt marshes, and hammock preserves. It's an oasis unto itself and an excellent place for swimming, surfing, sunbathing, paddleboarding, sailboats, and fishing.
Robert P. Hayling Freedom Park
Robert P. Hayling was a leader of the Civil Rights Movement in St. Augustine, so this park was named in his honor. This beautiful area is packed with benches, picnic tables, walking paths, and the lovely Freedom Chimes installation.
Guana Tolomato Matanzas National Estuarine Research Reserve
Coined The GTM Reserve, this incredible nature reserve covers 73,000 acres of land in northeast Florida. This is a great place to hike, bike, horseback ride, kayak, and fish. It's not technically free, but it only costs $3 per car to enter the park.
Robert-Laryn Skate Park
If you're into skateboarding, you can always check out Robert-Laryn Skate Park. The complex is 28,000 square feet and is located in Treaty Park. Offering ½ pipes, ledges, rails, and a 9.5-foot kidney-shaped in-ground concrete pool, it welcomes skaters of all skill levels.
Events
There are always plenty of free events going on in St. Augustine. Check out the Amphitheatre Farmers Market, the Wednesday Pier Farmers Market, and the STA City Market. Plus, the St. Johns County Parks Department actively partners with other organizations to host free events all the time. Throughout summer and fall, there are also free, weekly concerts at the Plaza de la Constitucion and St. Johns County Pier.
A Little Bit of History
Did you know that St. Augustine, FL is the oldest and one of the most historic cities in the United States? Originally founded in 1565, this little city is home to a bunch of history. In fact, St. Augustine is home to over 50 different buildings and properties listed under the National Register of Historic Places.
If you're into history and culture and are looking for something free to do, you should check out Fort Matanzas National Monument, The Government House, and Peña-Peck House. There are three super old churches you can visit: Memorial Presbyterian, Grace United Methodist, and the Cathedral Basilica. You can also just take a walk downtown and check out the beautiful architecture, strolling from one historic building to the next.
Looking for a Place to Stay?
No matter your interests, hobbies, how long you're in town, or the current state of your bank account, there are always fun things to do in St. Augustine. If you're looking for a chic and affordable place to stay, you should check out The Local. While our rooms aren't free, they are ridiculously comfortable, full of fun and stylish décor, and located seconds away from all the action St. Augustine has to offer.