Skip to Content
The Best Places to Grab a Burger in St. Augustine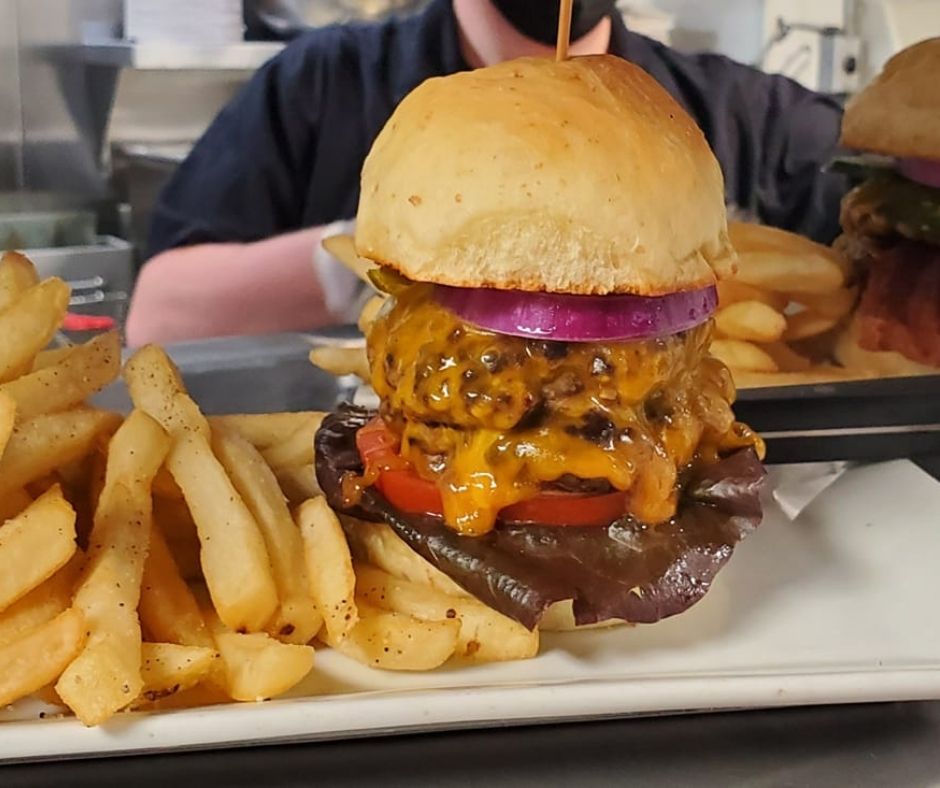 Is there anything better than biting into a delicious, juicy burger? We don't think so. And after a day of exploring, there's nothing better than enjoying one of America's favorite comfort foods. Thankfully, the Ancient City is packed with various businesses serving this go-to meal. From a classic cheeseburger and fries to a gourmet approach with all the fixins', be sure to visit one of these eateries the next time you're looking for a burger in St. Augustine, Florida.
One Twenty Three Burger House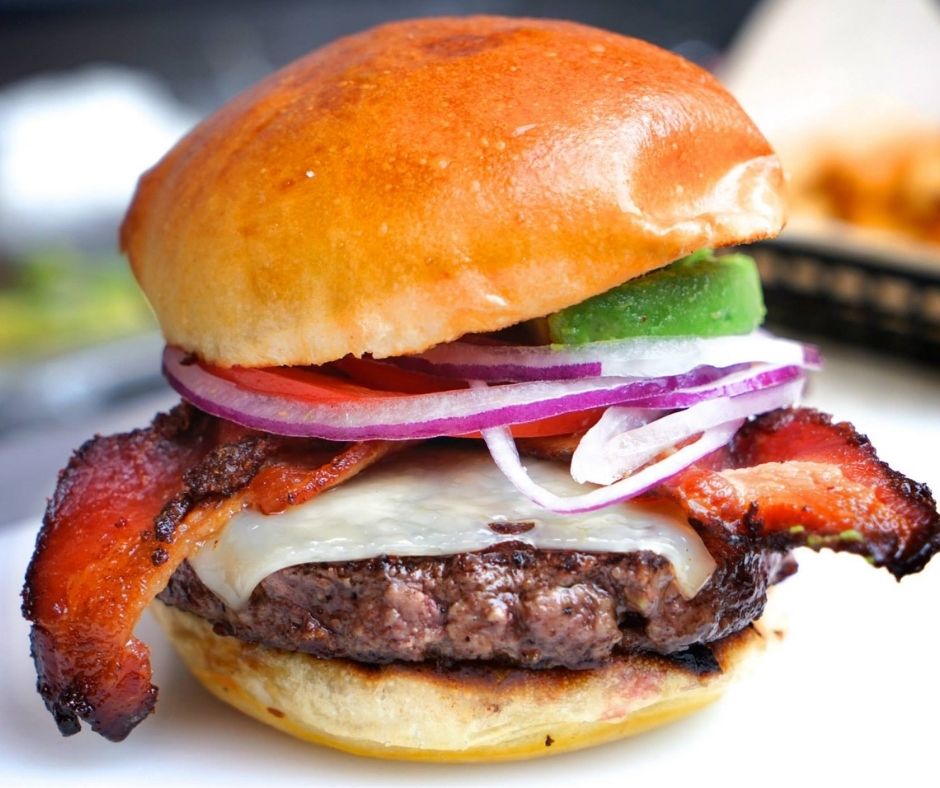 Located in downtown St. Augustine, Florida, One Twenty Three Burger House is the perfect place to enjoy a good meal after a day of trolley rides and guided tours. Guests are provided with an array of burgers to choose from, such as the King Street Classic (cheddar cheese, lettuce, tomato, red onion), Riberia Street Special (swiss cheese, sauteed mushrooms, sauteed onions) or The Cali (jalapeño infused bacon, avocado, tomato, red onion, swiss cheese.) So, whether you're looking to keep things classic or want to spice things up, One Twenty Three Burger House has something for everyone, including veggie burgers for all the herbivores out there.
Obi's Fillin' Station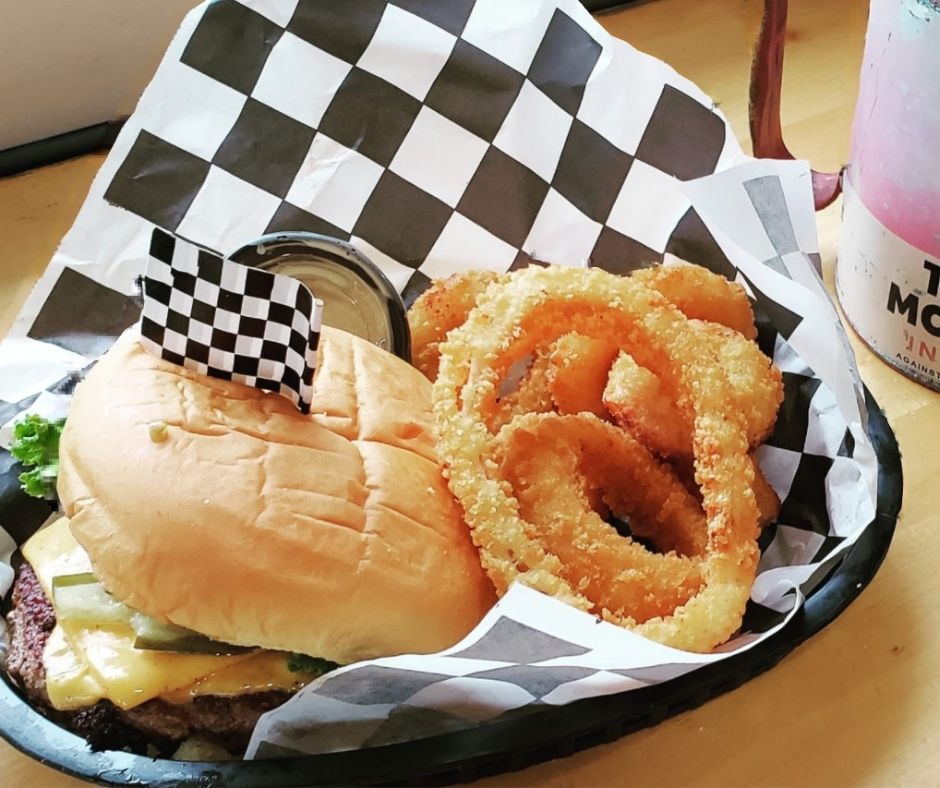 Is there a better pair than salty air and a juicy burger? Located on Anastasia Island, just steps from St. Augustine Beach, Obi's Fillin' Station is your one-stop-shop for burgers with a twist. Serving up burgers in all shapes, sizes and flavors, there's something for everyone. Choose from specialty burgers like The Woody (prime beef burger, baked ham, pineapple, kettle chips, teriyaki sauce, pretzel bun) and The Spare Tire (prime beef burger, bacon, American cheese, glazed donuts). When it comes to searching for a delicious burger in St. Augustine, Florida, Obi's definitely has one that you'll want to try. And if you're up for a challenge, be sure to order The Dominator with brisket, bacon, cheese and grilled veggies piled high atop 24oz of prime beef. If you finish this ultimate burger, you'll join Obi's "Wall of Fame." Who wouldn't want that recognition?
Ice Plant
Located next door to the St. Augustine Distillery, Ice Plant offers a delicious experience inside a historical setting. Guests can enjoy farm-to-table menu items, including their fan-favorite Ice Plant Burger. The half-pound burger features grass-fed Florida wagyu beef and is topped with local ingredients like field greens, house-made aioli and pickled green tomato. Be sure to enjoy this delicious St. Augustine burger alongside one of their specialty cocktails for a truly perfect meal.
Gas Full-Service Restaurant – Owner's Pick!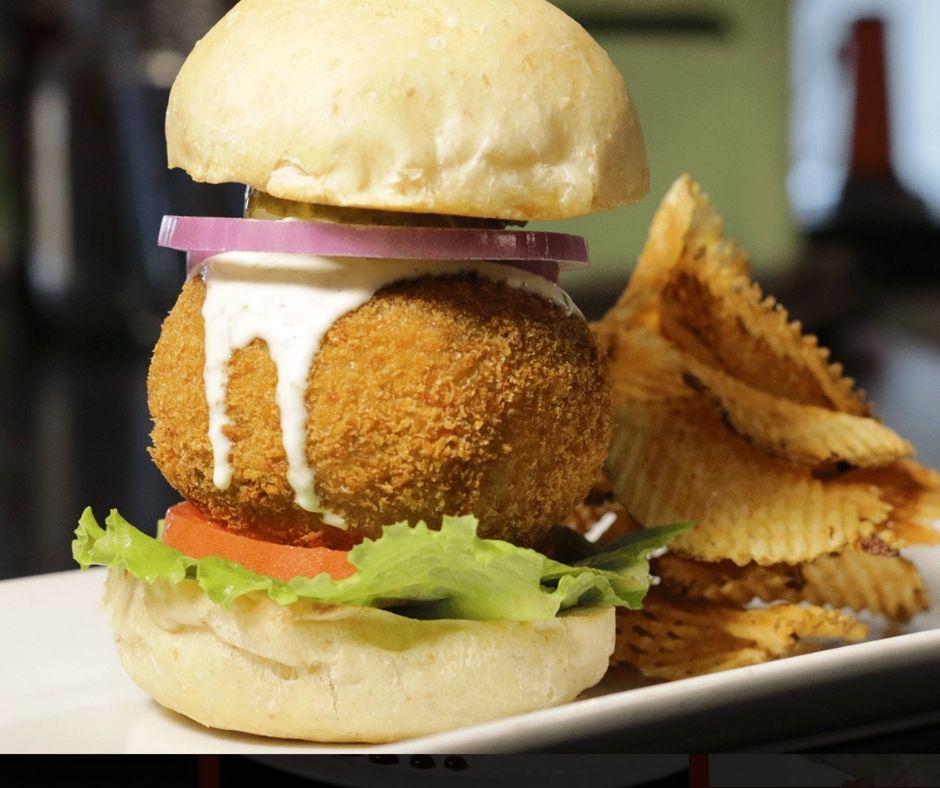 Conveniently located on Anastasia Island, within walking distance of the hotel, Gas Full Service Restaurant is a must-visit when it comes to the best burger in St. Augustine, Florida. In fact, their burgers are so good that they've been recognized by the Food Network as one of the Best Restaurants in Florida! Serving up casual comfort-fare with a twist, guests can choose from classics like Joe's Classic Cruiser, Bacon Cheeseburger or Black Bean Burger or switch it up and try something new like the Cuban Burger, Island Burger or Food Network-approved Jalapeño Popper Burger. No matter what you go for, we promise you won't be disappointed.
Prohibition Kitchen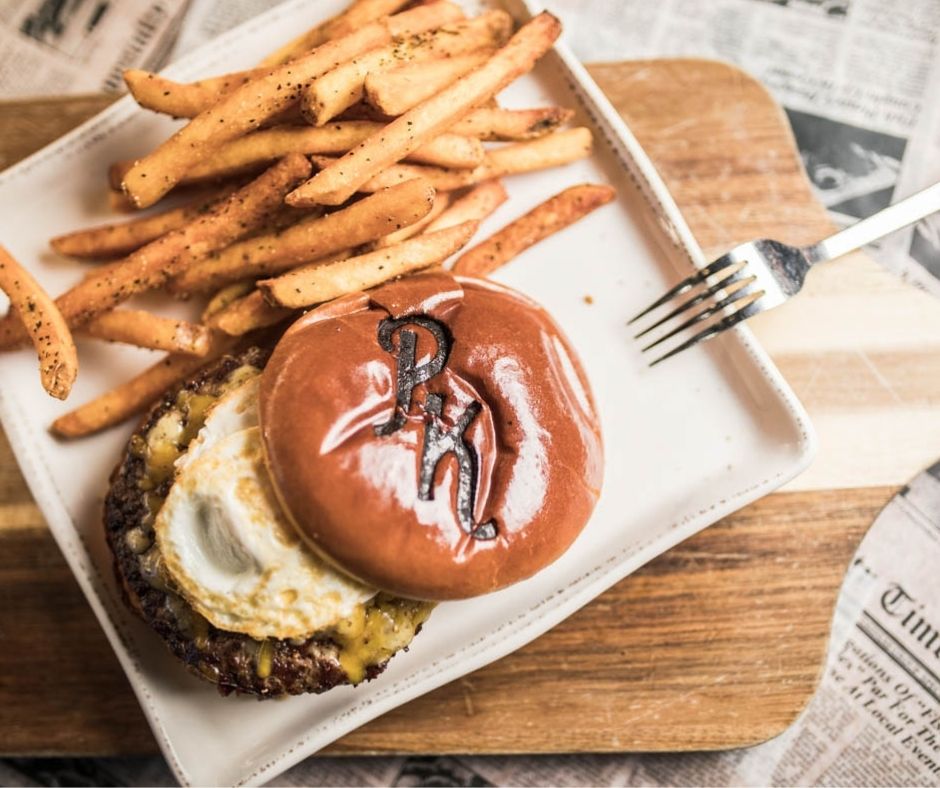 Located in the heart of downtown St. Augustine, Florida off of St. George Street, Prohibition Kitchen is a retro-inspired bar serving up delicious cocktails and gourmet pub fare in a lively setting. Choose from their PK Signature Burger, Whiskey BBQ Burger, Bootlegger Burger and more, as well as a build-your-own option. When you dine at PK and you'll be sure to find the bite that suits your pallet. Be sure to pair your St. Augustine burger with a PK handspun milkshake (they even let you add booze) for a truly nostalgic experience.
Stay Awhile
Hunting down the best burger in St. Augustine, Florida can be quite tiring. So, why not rest and relax at The Local – St. Augustine? Located on Anastasia Island, conveniently between St. Augustine Beach and downtown, our newly-renovated rooms and digital check-in make it easier than ever to enjoy your stay. So, what are you waiting for?