Skip to Content
Meet St. Augustine Artists ~ Part 2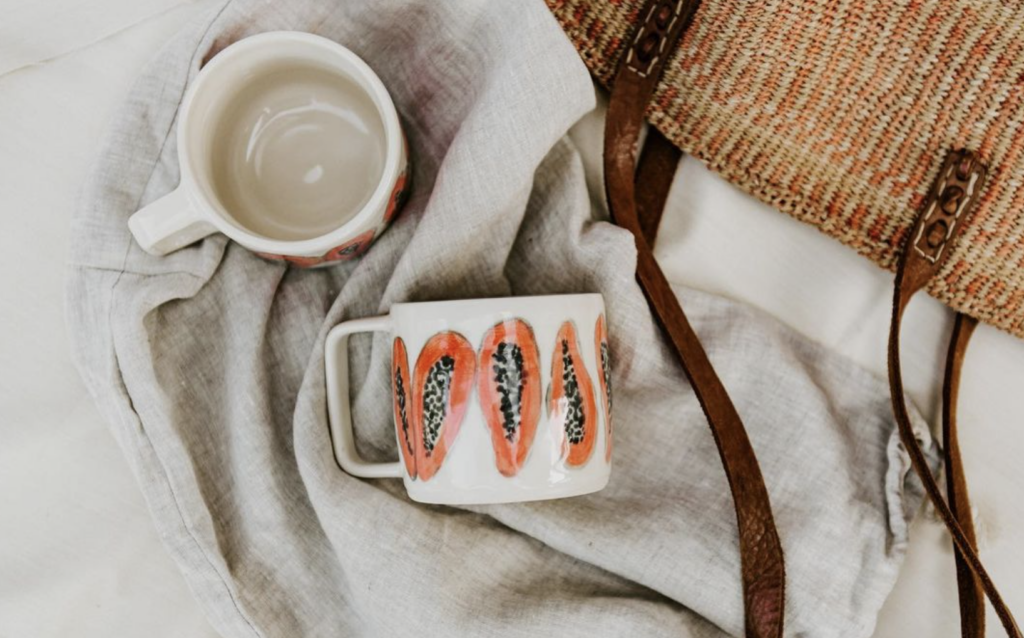 When you wander through the Ancient City, chances are you're mesmerized by historic landmarks, local flavor and, of course, arts and culture. From scenic landscapes, abstract art, handmade ceramics and more, there are plenty of local artists that are in the business of sharing their art with residents and visitors alike. So, if you're looking to add a bit of local love to your art collection, then you're in luck. Meet the artists in St. Augustine, Florida that help make our city a premier arts and culture destination.  
Maria Reyes Jones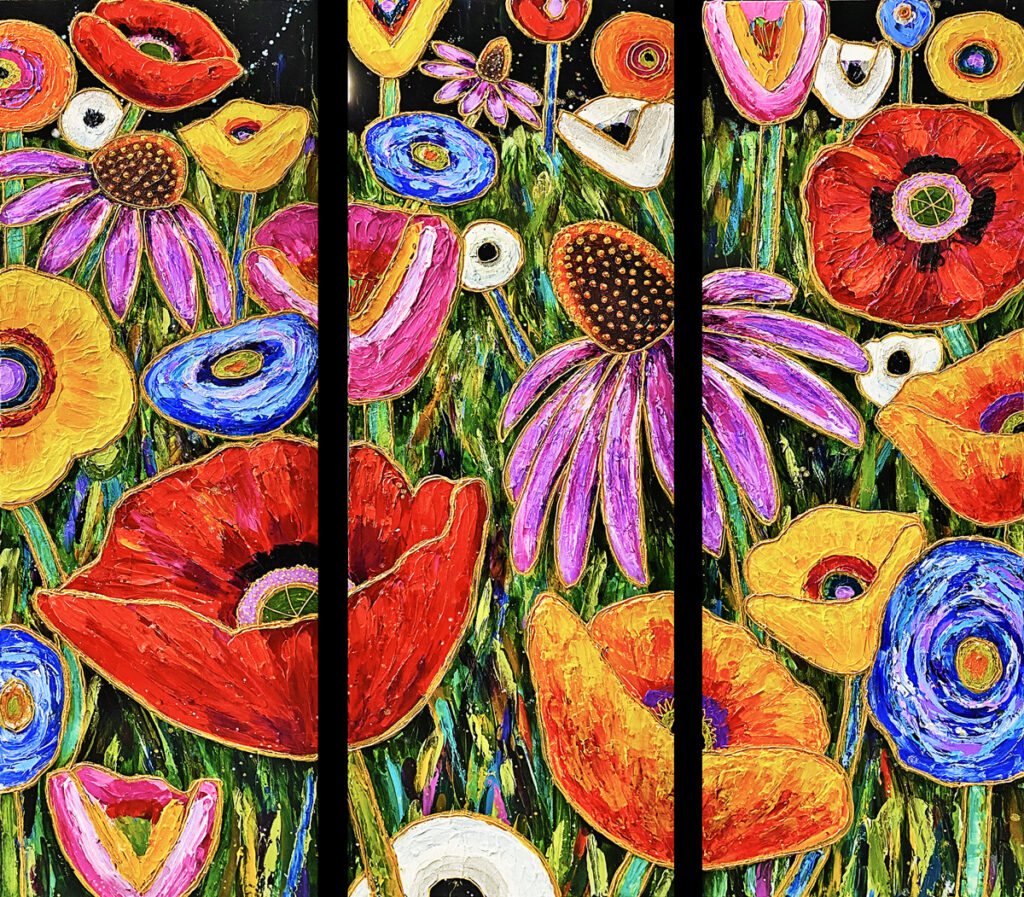 With a bright and vibrant collection, Maria Reyes Jones spends her time painting the world around her. Her work is bursting with life from a meadow full of flowers, a palm tree swaying in the wind or even a beloved family pet. Painted with acrylic alongside iridescent and metallic color, and even mixed media substances like sand, flake and sometimes glitter, Maria's work sometimes looks as though it just may come to life. You can find her original and limited-edition pieces at Maria Reyes Jones Gallery in downtown St. Augustine, Florida or reach out to her for custom work.
John Quick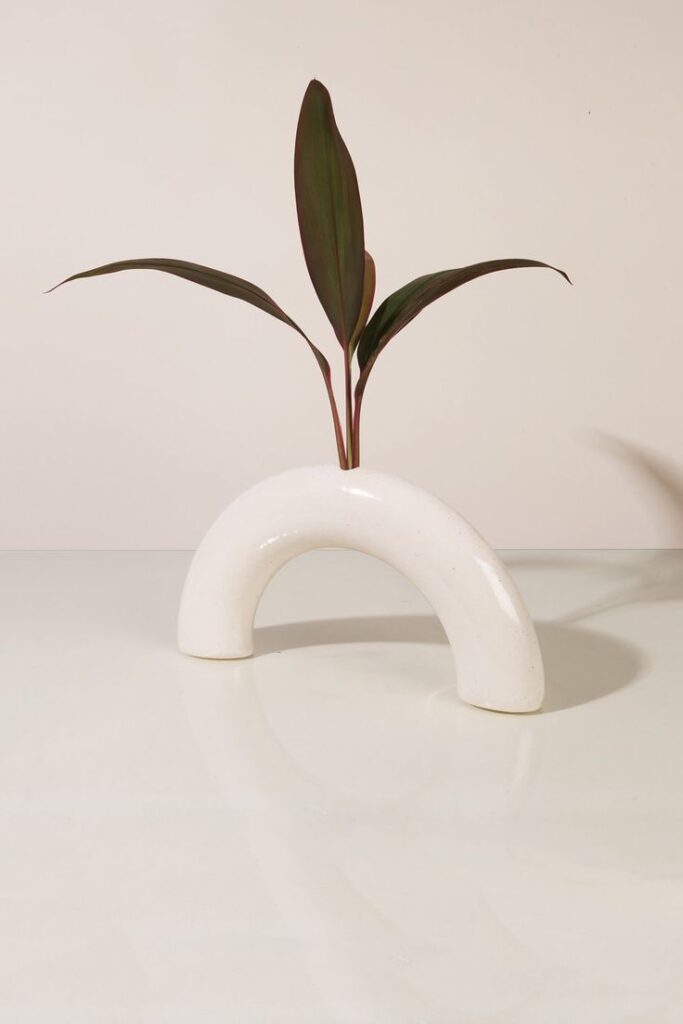 Did you ever think your morning cup of coffee could get any better? Well, it just so happens that drinking out of a handmade ceramic enhances the experience tenfold. John Quick is a self-taught ceramicist who is constantly inspired by his world. His work is always evolving as he experiments with shapes, forms and colors that provide both function and beauty to his customers. His small-batch ceramics are meant to be used in everyday life, including houseware, decorative pieces and jewelry. So, whether you're looking to upgrade your mantle to include handcrafted vases or just want a new mug that is unlike any other, you'll be sure to find something you love. You can shop John's collection online here or reach out to him for custom pieces.  
Lauren Ytterbom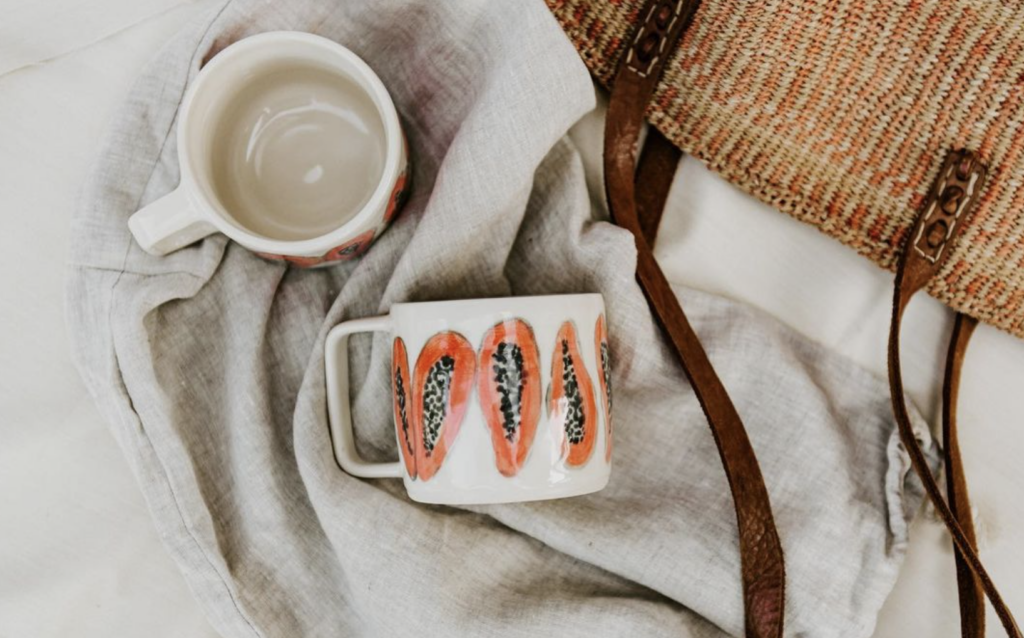 Bright, delicate, and beautiful, Lauren Ytterbom's small-batch ceramics will enhance your home and dining experience. These pieces will be the perfect addition to your home from vases, dining ware, mugs and more. You may have seen this local artists work around town at The Kookaburra Coffee shops, and if you're interested in learning how to craft your ceramics, she offers private studio sessions. Shop her collections online here, or contact her for custom pieces.
Olga Viotti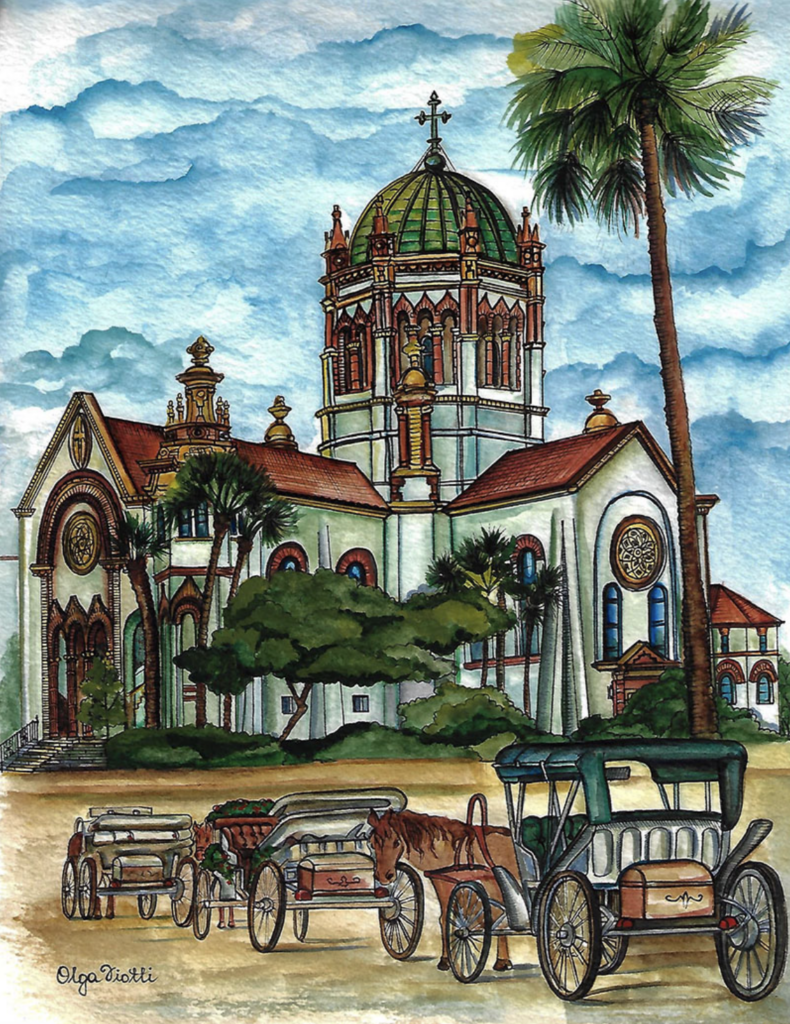 Like many artists in St. Augustine, Florida, memories, experiences and the world around us are constantly reflected in their work. With a variety of work ranging from fashion illustrations, watercolor scenes and even 3D sculptures, Olga's artwork is an incredible sight. You can view her collection at The BOLD Art Gallery in downtown St. Augustine or online here. 
Rachel SobenesDesmé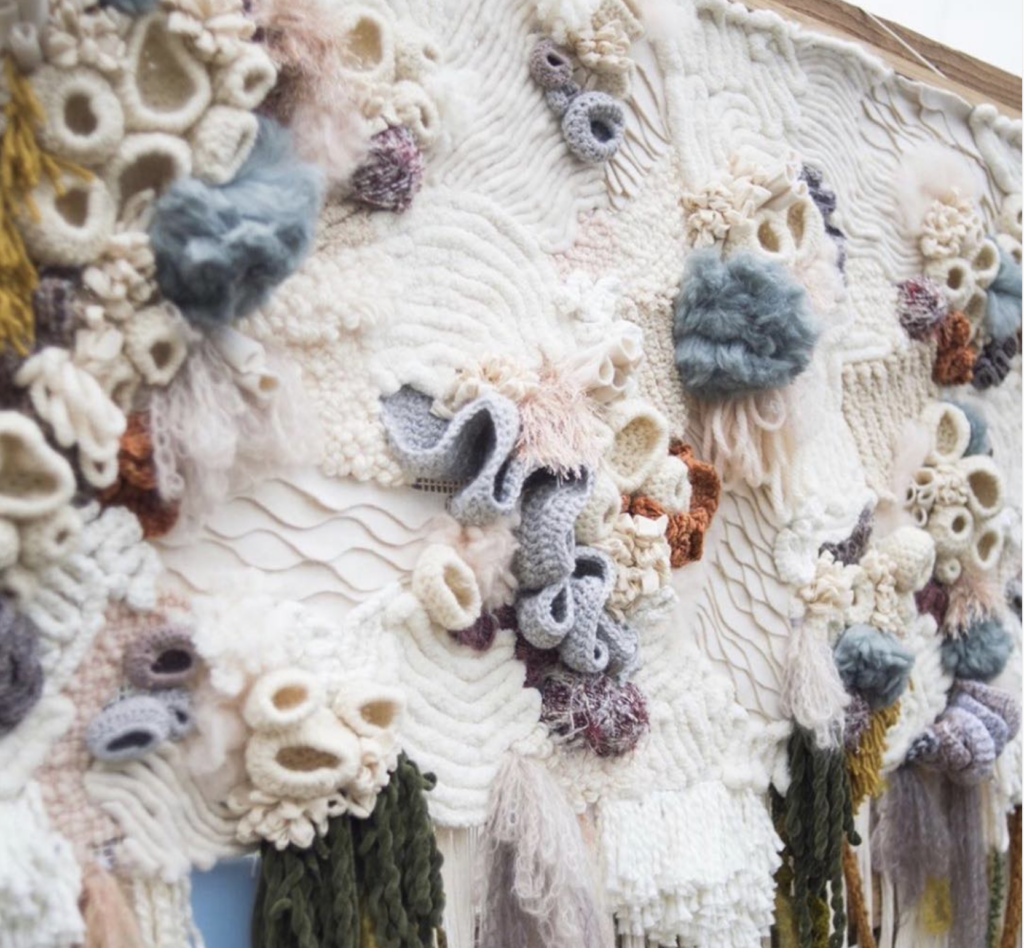 When it comes to spicing up your artwork collection, why not opt for something eco-friendly and zero waste? Various artists in St. Augustine, Florida like Rachel SobenesDesmé have begun crafting their work from recycled fabrics and vintage finds, making your art collection not just beautiful but good for the planet. Her mixed-media work includes crocheted landscapes, handmade baskets and embroidered décor. You can find her work at pop-ups around town, and she also takes commissions, so you can find the perfect piece for your home. Follow along on social media to know what she's working on next! 
Megan Mai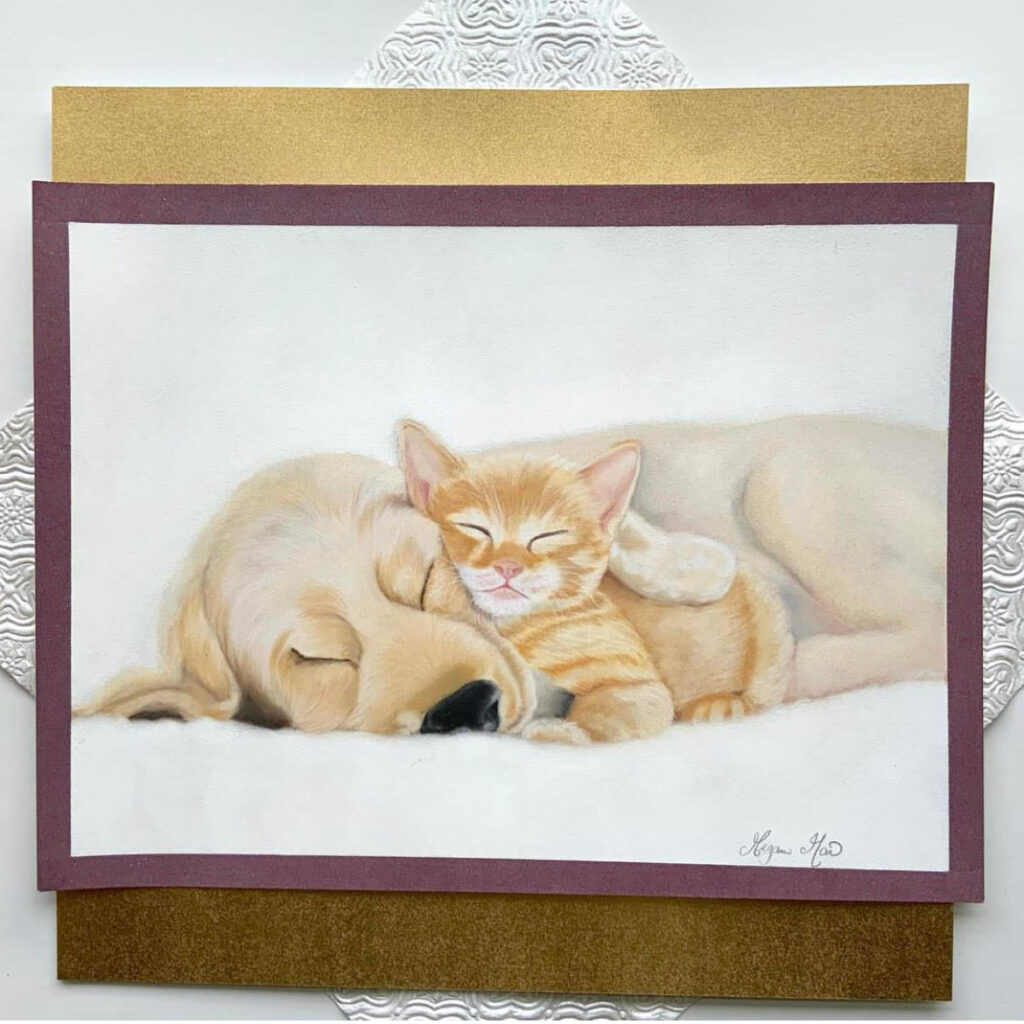 Are you in the market for a custom painting of your beloved pet? If so, then look no further. While many local artists are known for their scenic landscapes, still life paintings or sculpture work, Megan Mai specializes in pet portraits and wildlife art so you can enjoy a piece of art that keeps your furry friend with you at all times. View her work online here, or contact her to place a custom order.
Explore & Stay 
Feeling tired after a long day of exploring St. Augustine artists? Then, why not spend an evening recuperating at The Local – St. Augustine? Located on Anastasia Island, just minutes from downtown and St. Augustine Beach, you will enjoy comfortable accommodations as well as exclusive features like digital check-in and freshly renovated rooms, so you're well-rested for more exploring ahead.
Reserve a room today!