Skip to Content
Our Favorite Food Trucks in St. Augustine PART II 
When it comes to the culinary scene in St. Augustine, Florida, you may have noticed that food trucks are more prevalent now than ever. Perfect for grabbing a quick bite while out and about on the town, or to replenish your energy after a long day spent in the sun, these food trucks in St. Augustine make the perfect spot for all of your food and beverage needs. Offering everything from delicious sandwiches to Cuban-style food, wood-fired pizza, hot dogs, burgers and much more. If you crave it, chances are a local food truck serves it. So, the next time you're looking to grab a bite, be sure to visit one of these St. Augustine food trucks.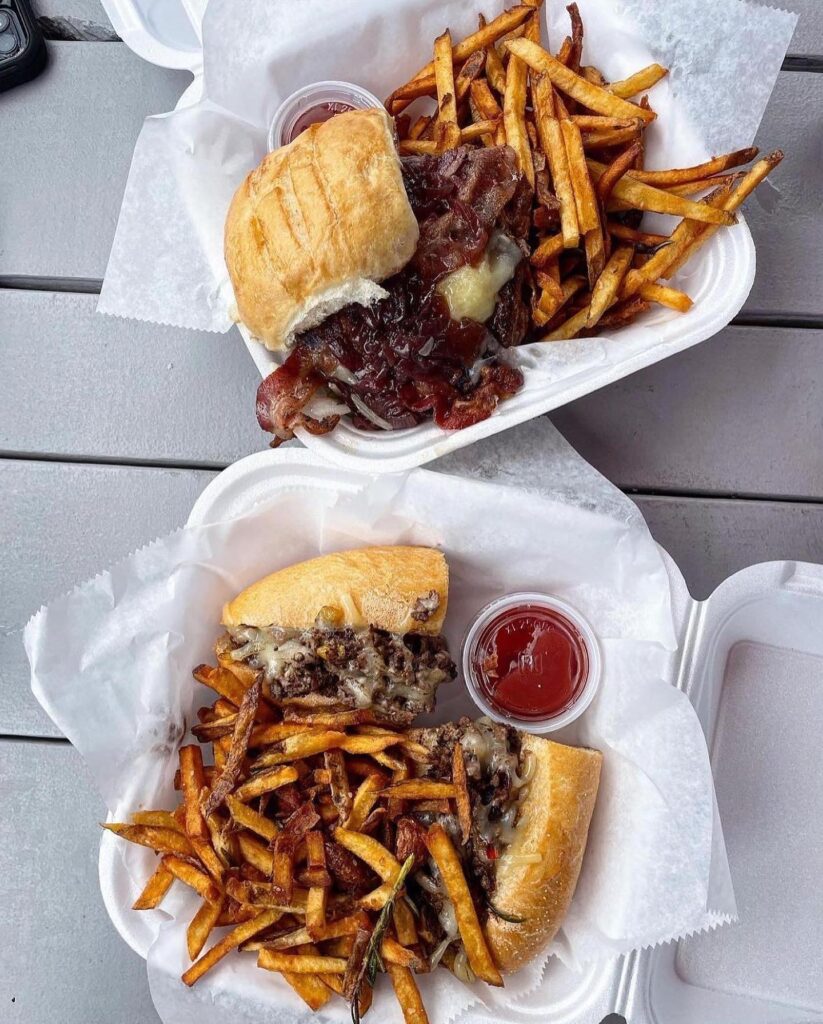 Uptown Scratch Kitchen 
There's nothing more delicious than your favorite meal made-from-scratch, right? Thankfully, when the craving hits, Uptown Scratch Kitchen is ready and waiting to serve up a homecooked meal composed of fresh, contemporary ingredients putting a new twist on American cuisine. From fresh tacos to a South Philly Cheesesteak, crispy fried chicken and a classic serving of fish n' chips, this menu has something for everyone to enjoy. Just don't forget to get a side of fries to complete your meal! They are insanely good.
Haute Goods 
Have you ever spent your day out and about in the sun only to be hit with an intense craving for a juicy burger or warm hot dog? Well, when it comes to classic backyard barbeque food, Haute Goods has exactly what you're looking for. This St. Augustine, Florida food truck offers something for everyone! Known for their double cheeseburgers, hot dogs and hand-crafted frozen treats, this is just what you need to replenish your energy after a day of exploring the Ancient City. Located on the outskirts of downtown St. Augustine, grab a seat overlooking the marina as you dive into a delicious meal. 
Damian's Food Truck 
Serving up some of the best Puerto Rican and Cuban-inspired meals in St. Augustine, Florida, Damian's Food Truck is your one-stop-shop for a flavorful dish that will leave you coming back for more. Enjoy a classic Cuban-style sandwich crafted with ham, shredded pork, melted Swiss cheese, pickles and mustard or dive into their fan-favorite Tripleta Sandwich to experience a little bit of everything in every bite including chicken, steak, ham and cheese. No matter which one you choose, just be sure to order a side of fried plantains to complete your meal. Perfect for a bite on-the-go or to pack for a picnic, this food truck won't leave you disappointed. 
African Love Kitchen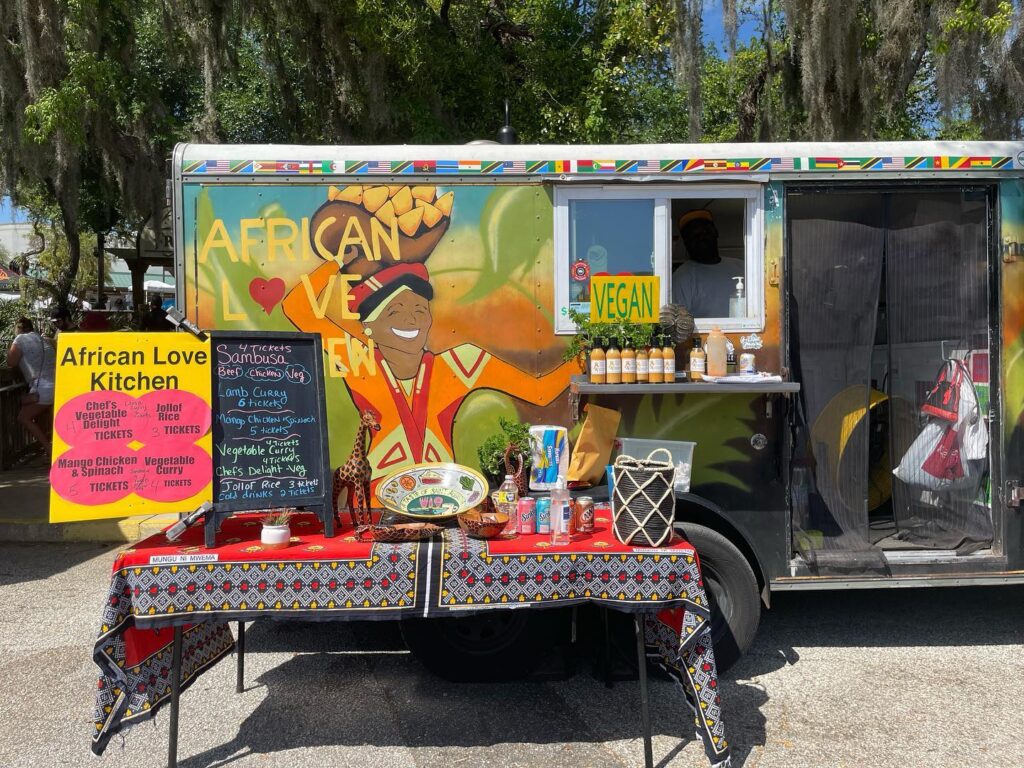 If you're visiting St. Augustine, Florida from out of town, it's essential to visit the fan-favorite St. Augustine food truck, African Love Kitchen. A staple at local events, including the St. Augustine Amphitheatre Farmers Market, this food truck serves up homemade, African food by a Tanzanian chef who infuses his love of African culture into each and every creation so you can experience a taste of his home with every bite. 
Pele's Wood Fire Pizza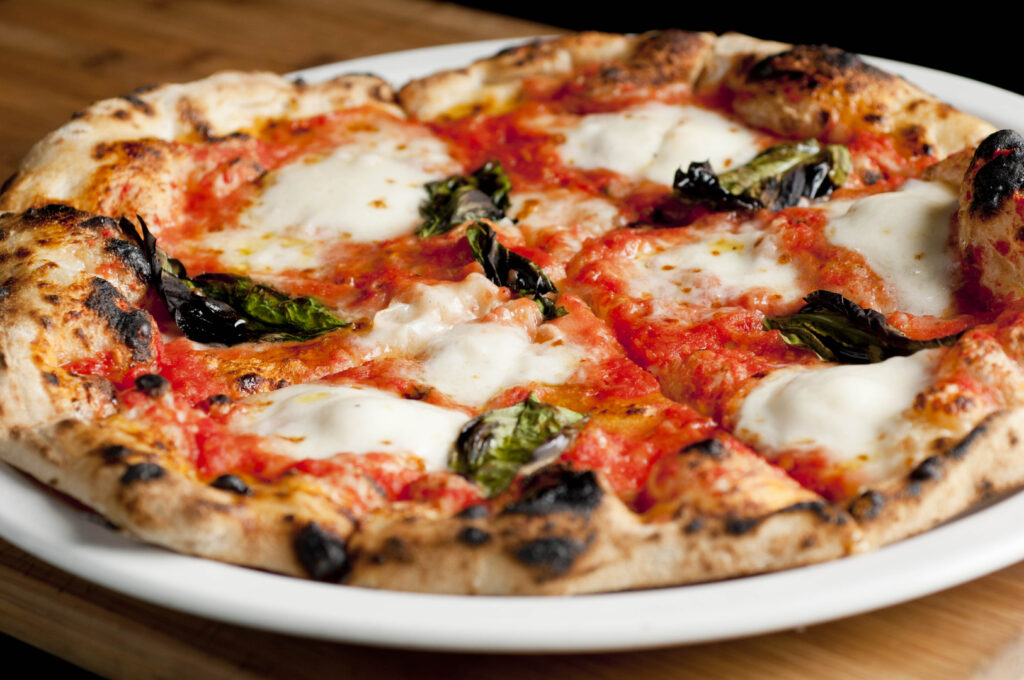 Is there anything better than a slice of pizza? A slice of pizza from a wood-fired oven, of course! As North Florida's first mobile pizza caterer, Pele's Wood Fire Pizza knows how to craft the perfect pie every time. Serving both Jacksonville and the St. Augustine, Florida area, be sure to stay up-to-date with this food trucks' route schedule so you can grab yourself a slice. Choose from their list of delicious menu items or build-your-own – either way, we're sure you'll leave wanting more.   
Stay Awhile 
It can be exhausting to eat your way through town, so why not kick back and relax at The Local – St. Augustine? Conveniently located on Anastasia Island, just minutes from St. Augustine Beach and downtown, our comfortable beds and digital check-in make it easier than ever to enjoy your stay. We can't wait to see you. Reserve a room today!