Skip to Content
Best Fried Shrimp in the Oldest City
If you're familiar with Southern cuisine, then chances are you've enjoyed several shrimp dishes in your time. Mechanized shrimping was popularized in the mid-1900s, but the long history of shrimping in the Southern U.S. has led to some of the most iconic American seafood dishes, including classic shrimp and grits, shrimp gumbo, and, of course, fried shrimp. So, if you're looking to enjoy this classic meal on your next trip to the Ancient City, you're in luck! Here are some of our favorite places to enjoy a plate of crispy fried shrimp in St. Augustine, Florida.  
O'Steen's Restaurant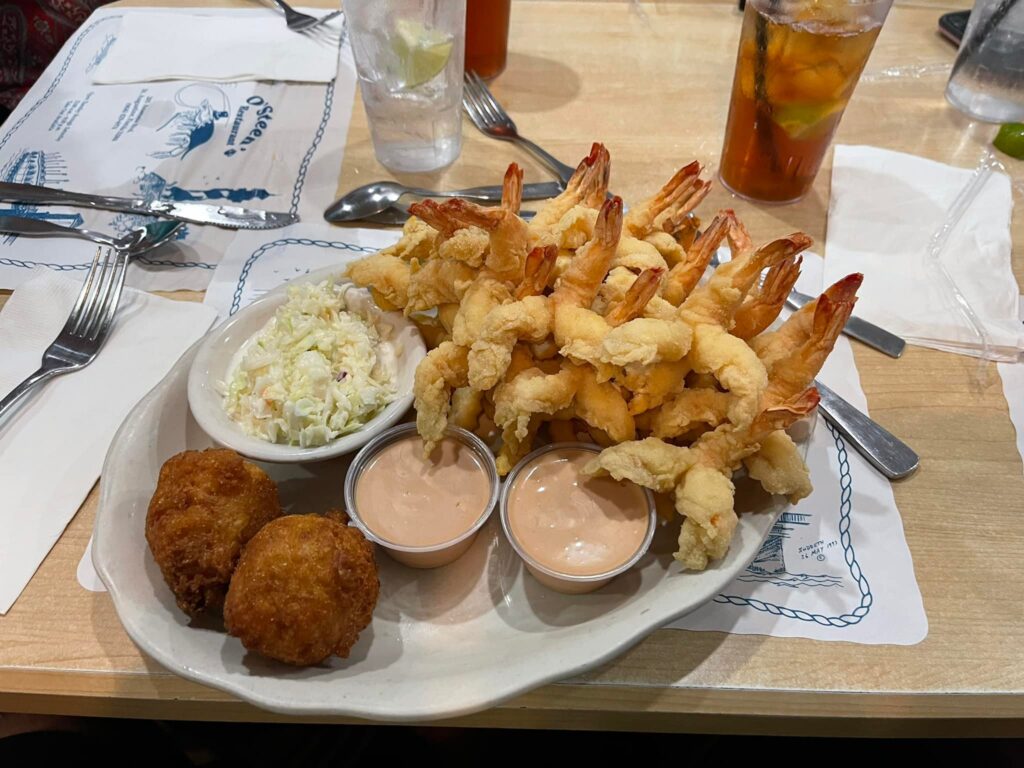 Located on Anastasia Island, just a hop, skip and a jump from the Bridge of Lions and downtown, O'Steen's Restaurant is one of the best places to enjoy a delicious plate of fried shrimp and Southern cuisine. A fan-favorite of locals and tourists alike, you haven't truly explored St. Augustine, Florida until you've tasted O'Steen's famous fried shrimp and homemade sides like Minorcan clam chowder and hush puppies. Open for both lunch and dinner, stop in for a midday pick-me-up, or end your evening with a delicious meal.  
Harry's Seafood Bar & Grille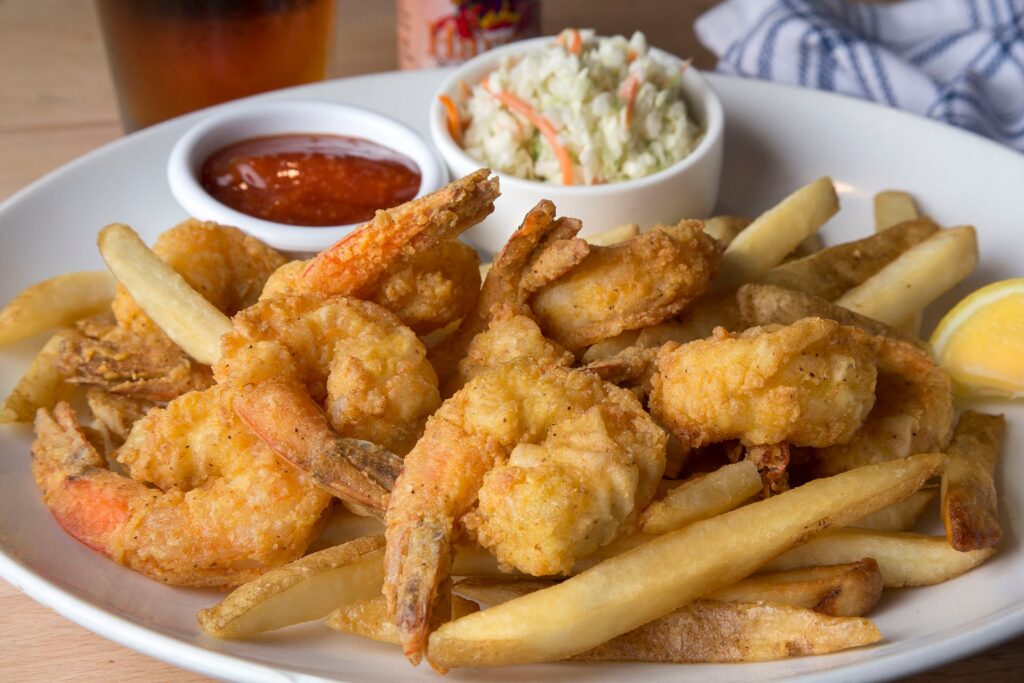 Located in the heart of downtown St. Augustine, Florida, Harry's Seafood Bar & Grille is a must-visit for all your seafood needs. Known for their Southern cuisine and New Orleans-inspired fare, guests can enjoy everything from classic jambalaya to fried seafood platters and homemade sides. Be sure to order their fried shrimp platter and dive into crispy fried shrimp, warm French fries and creamy coleslaw for a complete dish that will have you coming back for more. 
Schooner's Seafood House 
Serving up delicious seafood to the Ancient City for over 28 years, it's no surprise that Schooner's Seafood House is a must-visit when it comes to fried shrimp in St. Augustine, Florida. Enjoy a platter of hand-battered fried shrimp alongside homemade sides like potato salad, fresh veggies, cauliflower casserole, coleslaw, French fries and much more when you visit the Seafood House. Pro tip – ask your server for a fried shrimp sandwich for a meal that is truly out of this world. 
Sunset Grille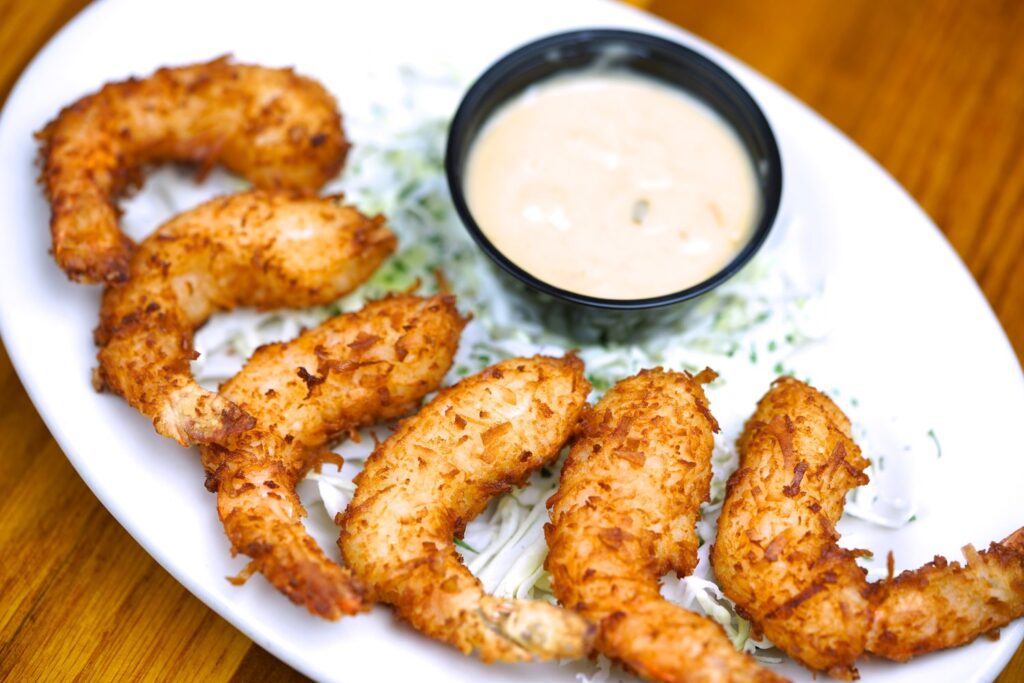 Looking for dinner with a view? Look no further than Sunset Grille. Located on Anastasia Island, this local eatery serves up delicious food and ocean views for their top deck so you can enjoy your meal alongside the sea breeze and Florida sunshine. With an array of fresh seafood options to choose from, you can't go wrong! But, of course, their fried shrimp platter is a must. Enjoy crispy fried shrimp on their own, as a sandwich or on top of a salad for a meal you won't regret. Feeling extra tropical? Be sure to try their crispy Coconut Shrimp with creamy piña colada sauce or their Datil-inspired Bang Bang Shrimp for an extra kick of heat. No matter which one you choose, be sure to end your evening with a slice of their famous Peanut Butter Pie! 
St. Augustine Seafood Company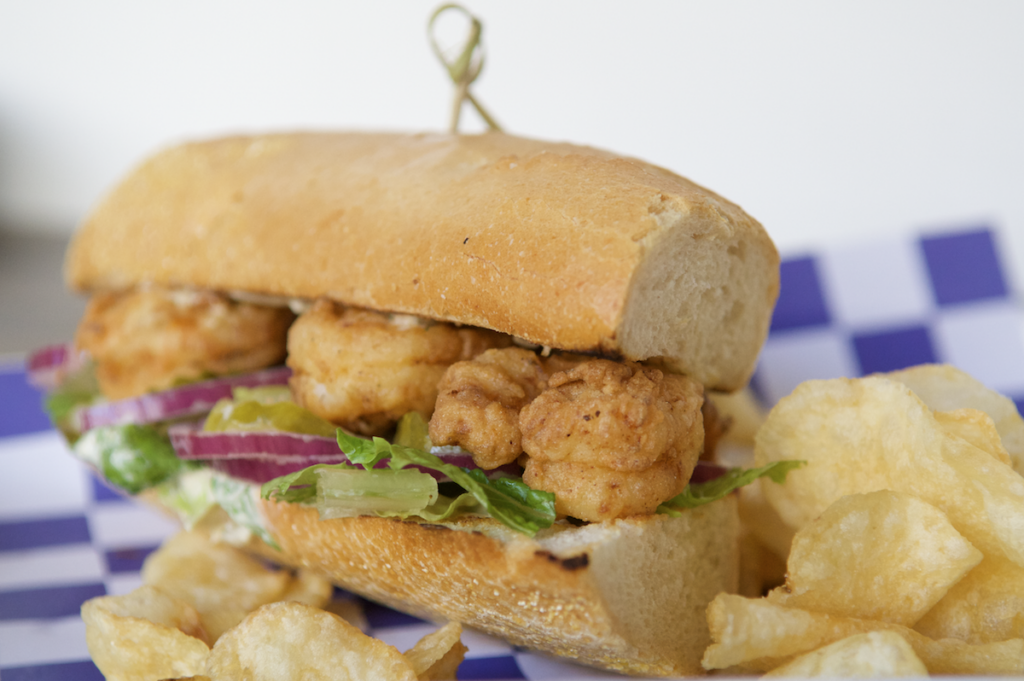 Located at the Colonial Quarter in downtown St. Augustine, Florida, the St. Augustine Seafood Company is one of the must-visit restaurants in town serving up fresh and delicious seafood in a warm and inviting atmosphere. Paired alongside refreshing cocktails and live music, there's no better place to enjoy your next meal in the Ancient City. Choose from a classic fried shrimp platter, spicy platter with crispy shrimp tossed in Datil-buffalo sauce or enjoy a delicious Shrimp Po'Boy topped with lettuce, red onion and pickles with homemade remoulade sauce and a soft baguette. We'll take all three!
Shrimply Delicious 
After a day of diving into all the fried shrimp St. Augustine, Florida has to offer, there's no better place to rest than The Local – St. Augustine! Located on Anastasia Island, just five minutes from downtown and only a short drive to St. Augustine Beach, our renovated rooms and comfortable amenities are ready and waiting to greet you.