Skip to Content
Get To Know St. Augustine's Sweet Side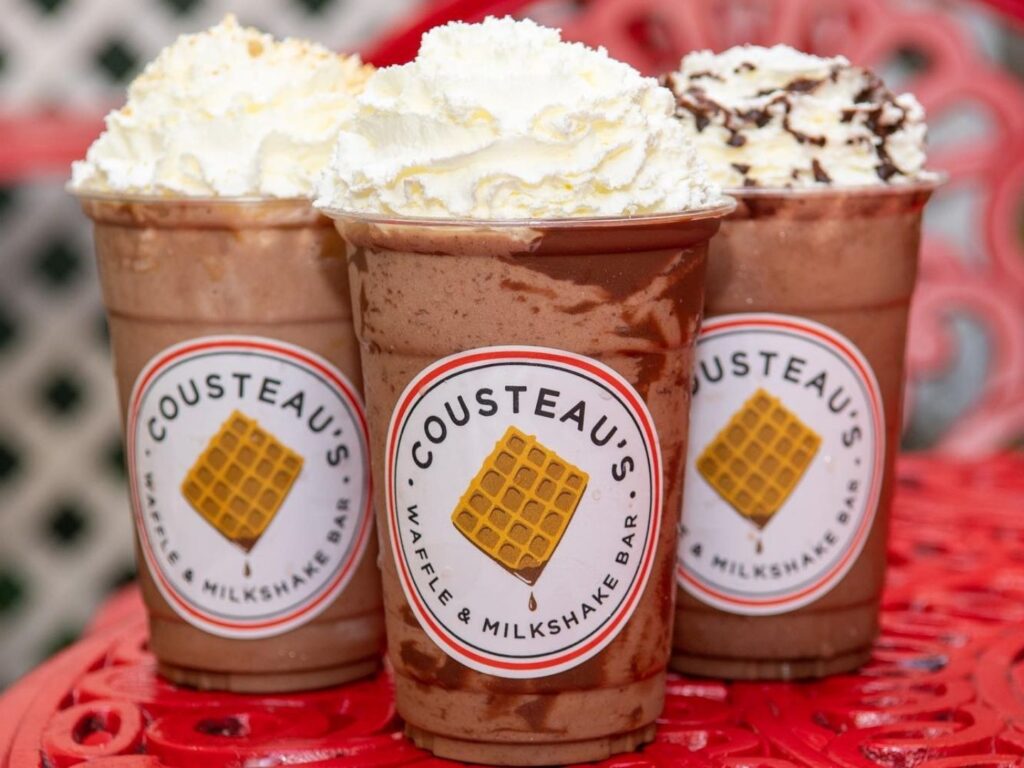 When it comes to local flavor, dessert shops are just as important as eateries and bars. Thankfully, the Ancient City is no stranger to the sweeter things in life. From handspun milkshakes, creamy ice cream and chocolates galore, get to know some of the local businesses serving up dessert in St. Augustine, Florida the next time you need to satisfy your sweet tooth.
Whetstone Chocolates – Owner's Pick!
Having been in the chocolate business since 1967, Whetstone Chocolates knows a thing or two about serving up all things sweet. With two locations throughout the Ancient City, this dessert shop is a must-visit if you (like most of us) are a chocolate lover. Not only can you purchase an array of gourmet sweets from chocolate bars, fudge, brittle and more, but you can also learn about the process of crafting homemade chocolate on their tasting tour! Embark on St. Augustine's Original Chocolate Tour led by Whetstone Chocolatiers and learn about the history and making of chocolate. Of course, you'll get to try the chocolate too!
Crème de la Cocoa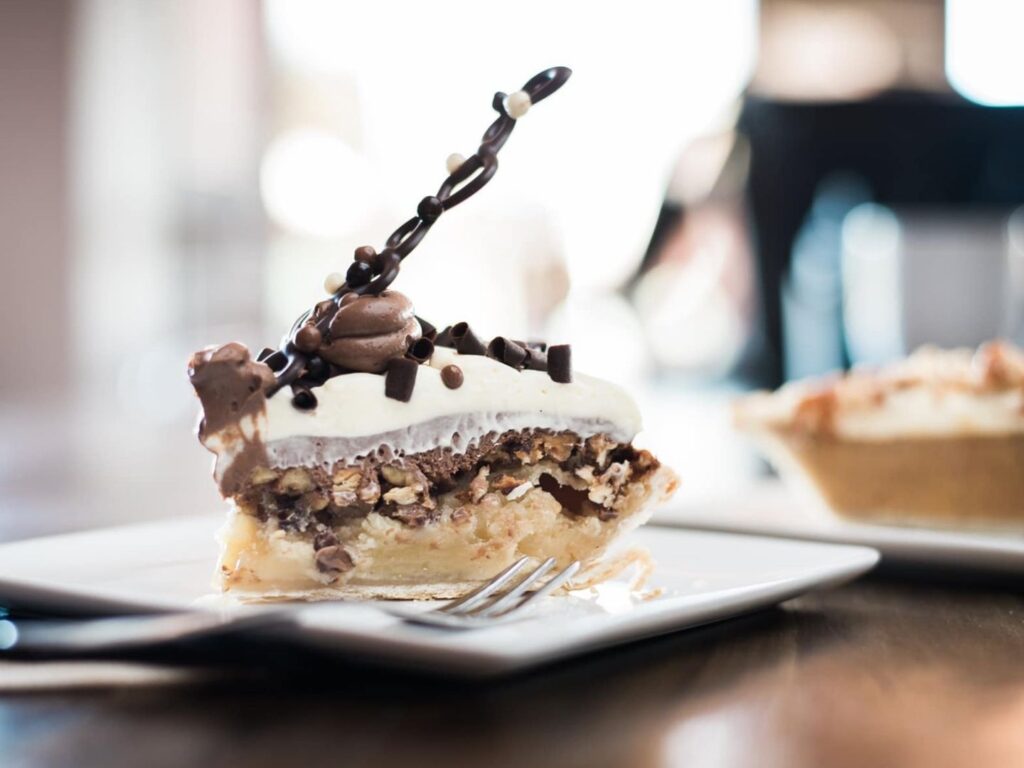 Located in Uptown St. Augustine, Créme de la Cocoa is a one-stop-shop for all the delicious things in life. This St. Augustine, Florida dessert shop has something for everyone, serving up beautifully-decorated cakes, chocolates, desserts and ice cream. Whether you're just in the mood for something sweet, or you want a specialty cake for your upcoming event or party, they do it all! Make sure to check out their holiday specials if you're spending Thanksgiving, Christmas or Easter in the Oldest City!
Claude's Chocolate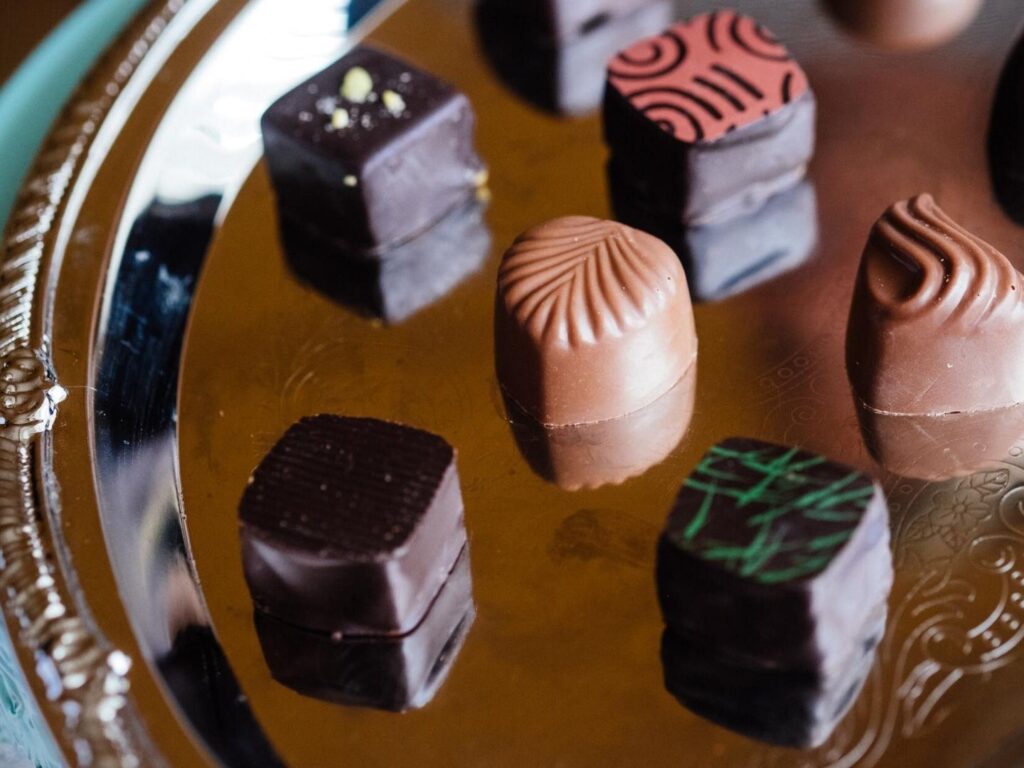 Is there anything better than sorting through a box of handcrafted chocolate and trying each flavor until you find your favorite? We think not. Claude's Chocolate serves up small-batch, hand-crafted chocolate in a variety of collections from bonbons, truffles, bars and even hot chocolate mix. You'll want to try them all. Claude's Chocolate not only makes the perfect treat, but their assorted collections are an ideal gift for the foodie in your life.
Cousteau's Waffle and Milkshake Bar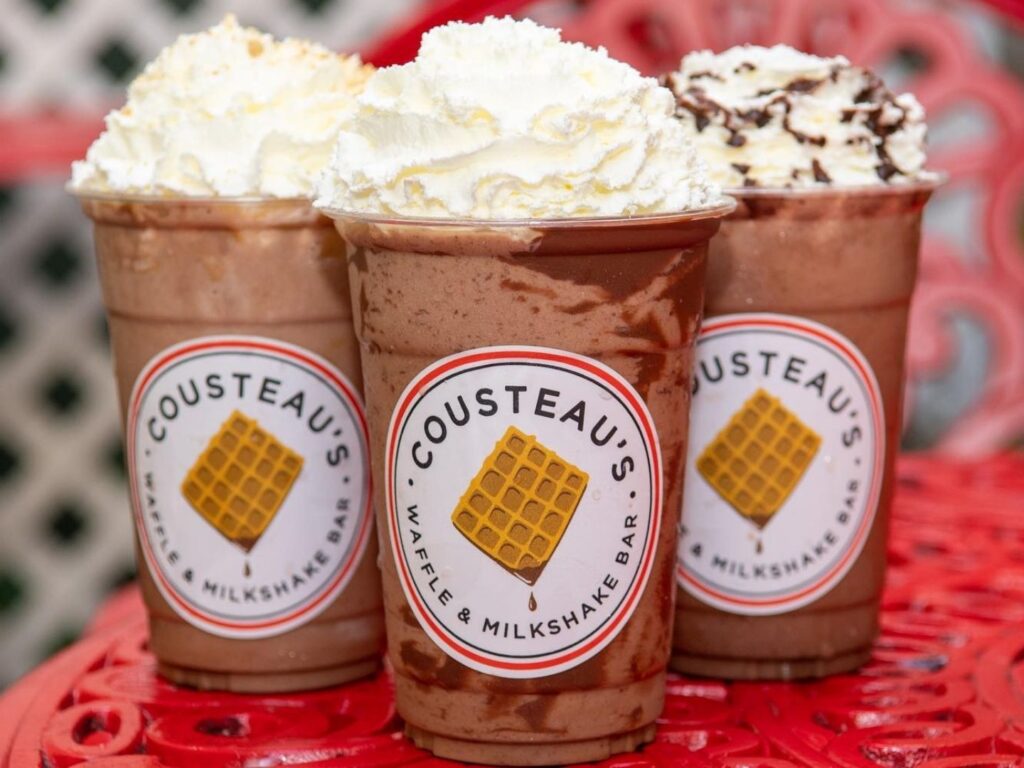 When it comes to dessert, there are many combinations out there. But, when was the last time you enjoyed a Belgian waffle accompanied by a handspun milkshake? Located in the heart of downtown St. Augustine, Florida, Cousteau's Waffle & Milkshake Bar brings two of the most delicious desserts together! Enjoy a light and fluffy Belgian Waffle with all your favorite fixins' alongside handspun milkshakes with creative ingredients, including blueberry compote, butter pecan and blackberry cheesecake. No matter what you're craving, this St. Augustine, Florida dessert shop has it all.
Mayday Ice Cream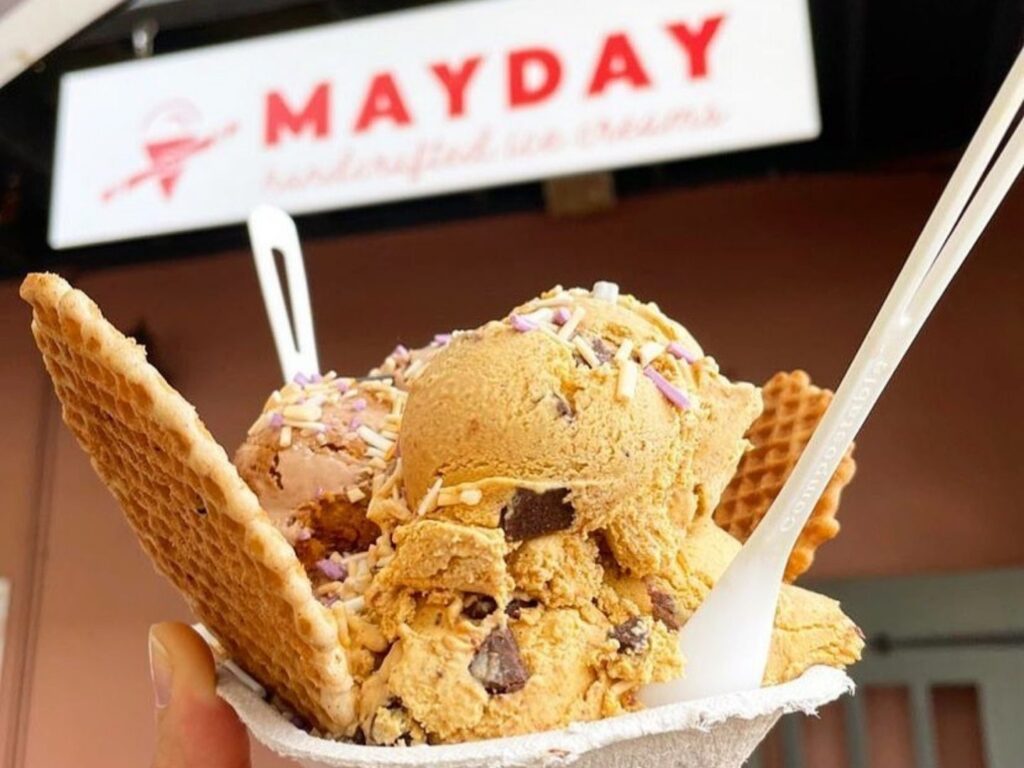 When it comes to ice cream, you probably think you've tried it all. Well, think again. Mayday Ice Cream is a locally-owned dessert shop serving artisan ice cream with a twist. There's always something new to try at Mayday with over two dozen flavors to choose from like Ice Box Lemon, Cookie Crush and Blueberry Toast Crunch alongside an array of rotating seasonal flavors. Be sure to top your ice cream with their handcrafted sprinkles, or enjoy it in one of their homemade waffle cones. No matter how you serve it, it's just as delicious.
LuLi's Cupcakes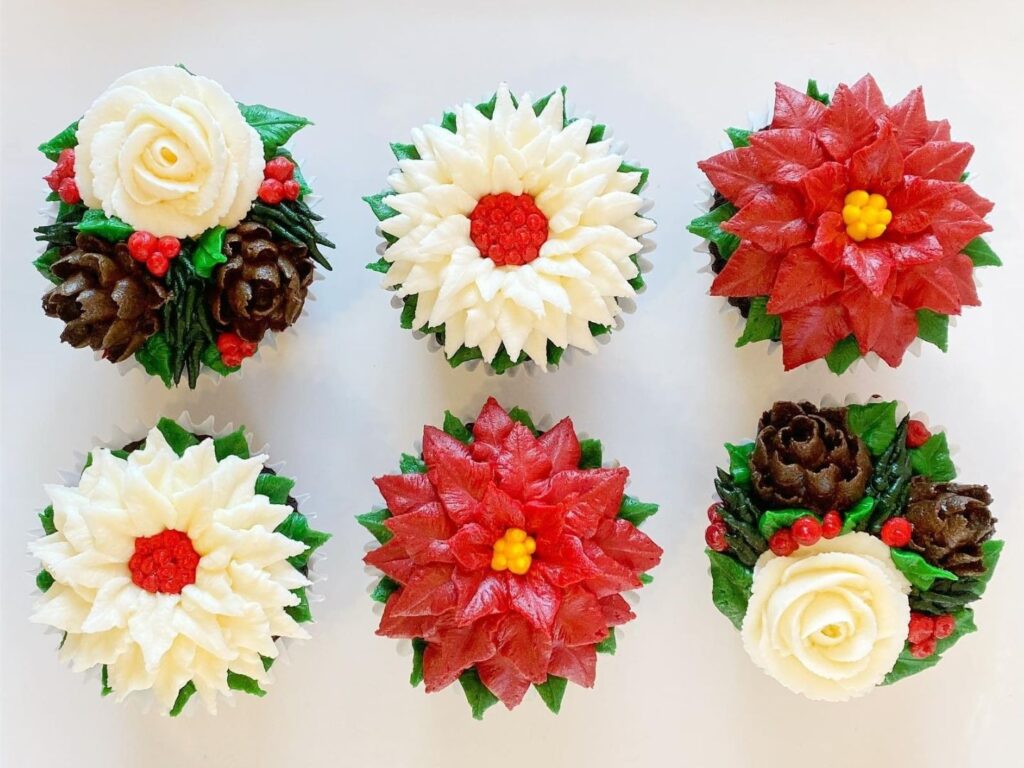 Located on the outskirts of downtown St. Augustine, LuLi's Cupcakes is a local favorite when it comes to, you guessed it – cupcakes! With over a dozen flavors to choose from, including Strawberry Shortcake, Holy Cannoli and Chocoholic, as well as custom cupcakes and cakes available for pre-order, this St. Augustine, Florida dessert shop can make all of your cupcake dreams come true. This shop also offers vegan and gluten-free options so everyone can enjoy. And if you prefer just going straight for the icing to the cake, they also offer icing shooters. Just be sure to keep an eye out for their rotating seasonal flavors!
Stay Awhile
Everyone knows that when it comes to sugar, it's often followed by a crash. So, why not sleep off your sugar crash at The Local – St. Augustine? Located on Anastasia Island, just minutes from St. Augustine Beach and downtown, our comfortable beds and newly-renovated rooms are the perfect place to sleep off all those tasty treats. We can't wait to see you!