Skip to Content
Celebrate the Holiday Season in St. Augustine
Celebrating The Holiday Season in St. Augustine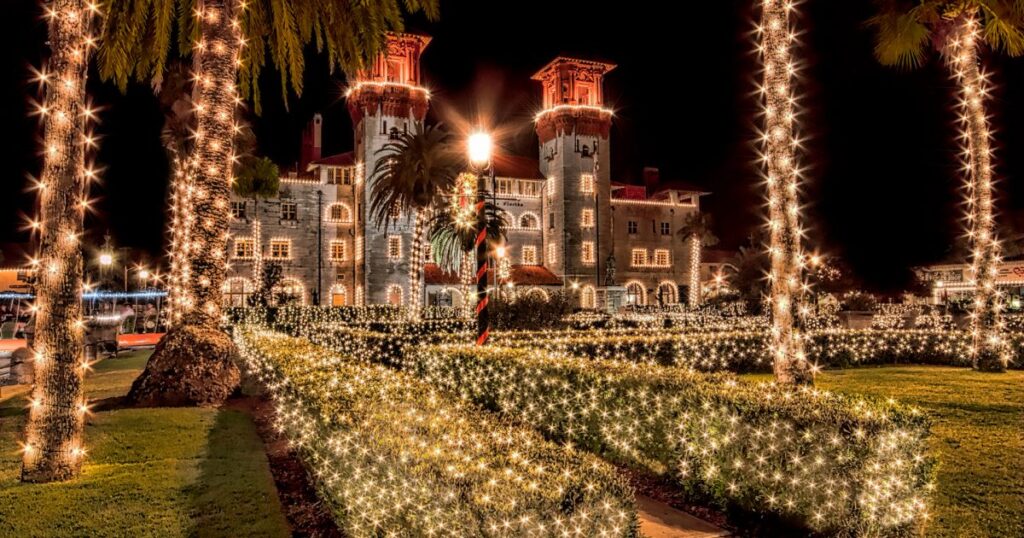 Tis' the Season! It's easy to know when the holiday season is upon us, and for St. Augustine, Florida, it means the lights are up, the weather is crisp, and there are plenty of festive activities to keep you and your family entertained. So, if you're thinking of spending the holidays in St. Augustine, you're in luck! From seasonal food and drink to historical tours and visits from Santa Claus, there is something to do around every corner. Here's how to have a very merry holiday season in St. Augustine.
Take in the Sparkling Sight of Nights of Lights 
Whether you're a longtime visitor, or it's your first holiday season in St. Augustine, chances are you're familiar with the sparkling sight that is Nights of Lights. A tradition that brings visitors from around the world, Nights of Lights covers the city with millions of white lights, stretching from Uptown, Downtown and throughout the Plaza de la Constitución. Take a walk under the lights this holiday season or hop on a tour to see them in a whole new light and we promise you'll feel like you're in a fairytale. Learn more about how to celebrate Nights of Lights here. 
Attend Luminary Night at the St. Augustine Lighthouse & Maritime Museum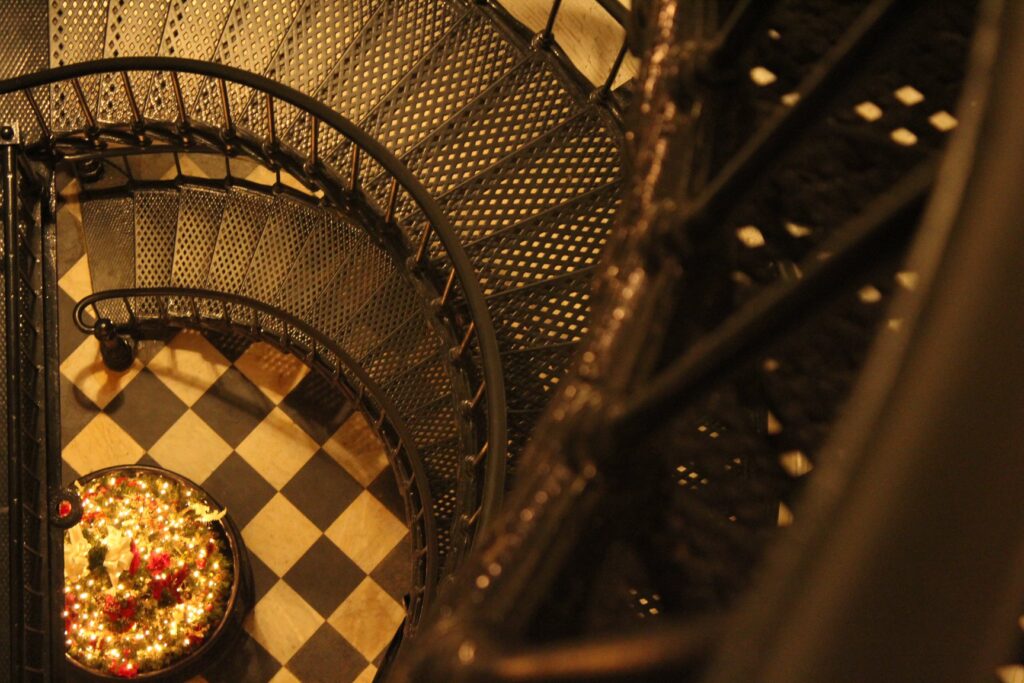 This family-friendly tradition invites locals and visitors alike to take in the sight of over 2,000 luminaries as they light up the grounds and surrounding streets of the St. Augustine Lighthouse & Maritime Museum. Visit with Santa, enjoy yuletide refreshments and for a truly magical experience, climb the tower and take in the sight of the luminaries below. 
Visit the Lighthouse Illuminations 
For a unique way to celebrate the holiday season in St. Augustine, be sure to attend the first-ever Lighthouse Illuminations event! Throughout the winter, guests can take in the sight of twenty uniquely decorated trees, each with their own distinct theme. Explore the Keepers' house and grounds adorned in shimmering lights and festive garlands and ascend the tower in a rare nighttime climb to view St. Augustine's Nights of Lights display from a whole new perspective. Get your tickets here! 
Hop Aboard the Holly Jolly Trolley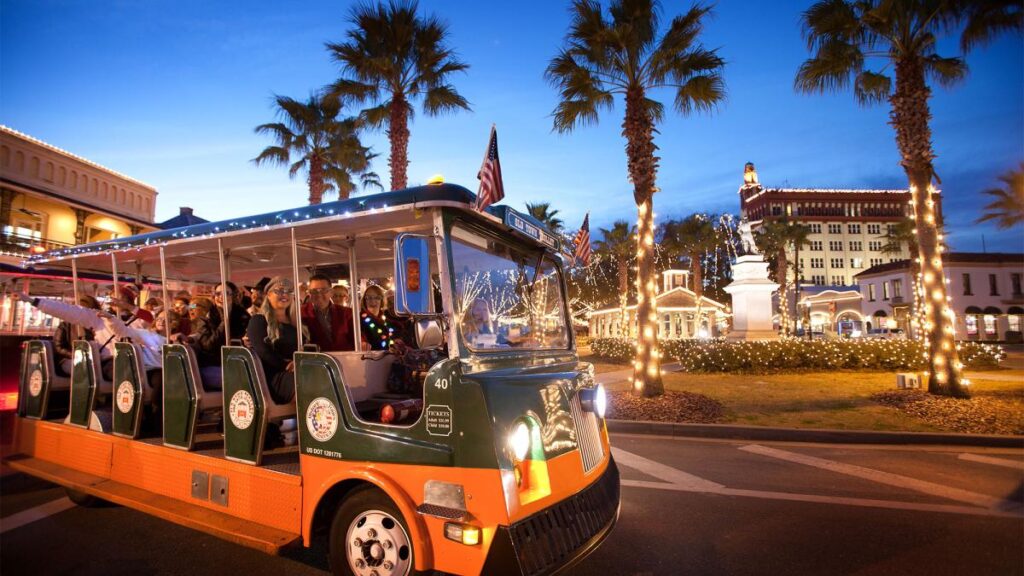 Looking to see the popular sights of St. Augustine this holiday season? It's time to climb aboard Old Town Trolley's Nights of Lights Tour. A festive tradition, this tour is a convenient and fun way to see the best of the city's festive decorations while also enjoying holiday favorites, including impromptu caroling, complimentary magical viewing glasses (which turn the lights into glittering snowflake or star shapes), and a special treat of sugar cookies and apple cider. 
Attend the Christmas Parade

Is there anything more festive than a parade? We don't think so! Celebrate the holiday season in St. Augustine, Florida at this year's annual Christmas Parade. One of the largest parades in Northeast Florida, watch as festive floats, marching bands, decorated cars, horses and even Santa Claus fill the streets of St. Augustine. Beginning in Uptown St. Augustine and continuing through the downtown streets of historic St. Augustine, this is certainly one of the best holiday events in town.
Watch the Holiday Regatta of Lights 
Grab a blanket and get ready to line the streets of St. Augustine for the annual Regatta of Lights. This holiday tradition takes St. Augustine's world-famous Nights of Lights onto the water, showcasing a variety of vessels adorned in brilliant lights as they parade along Matanzas Bay. Hosted by the St. Augustine Yacht Club, this dazzling sight includes everything, from sailboats and yachts to shrimp boats and trawlers, all competing for best theme, most colorful, best in class and best overall. To view this nautical parade, grab a seat along the bayfront by the seawall or enjoy from afar at one of the many local restaurants that face the bay, including Harry's Seafood Bar and Grille, Casa Reina, River & Fort, and Meehan's Irish Pub.
Attend the Surf Illumination on Anastasia Island

If you're looking to celebrate the holiday season in St. Augustine, Florida-style, we've got you covered! Head over to the St. Augustine Beach Pier for Surf Illumination. This family-favorite event includes the lighting of the St. Augustine Beach Christmas tree as well as festive activities, holiday music, local vendors and, of course, an appearance from Mr. and Mrs. Claus. For more beach-themed holiday festivities, take in the colorful light displays along A1A Beach Boulevard at Light Up the Beach, running evening from November 26, 2022 through January 1, 2023. 
Celebrate the Season at The Local!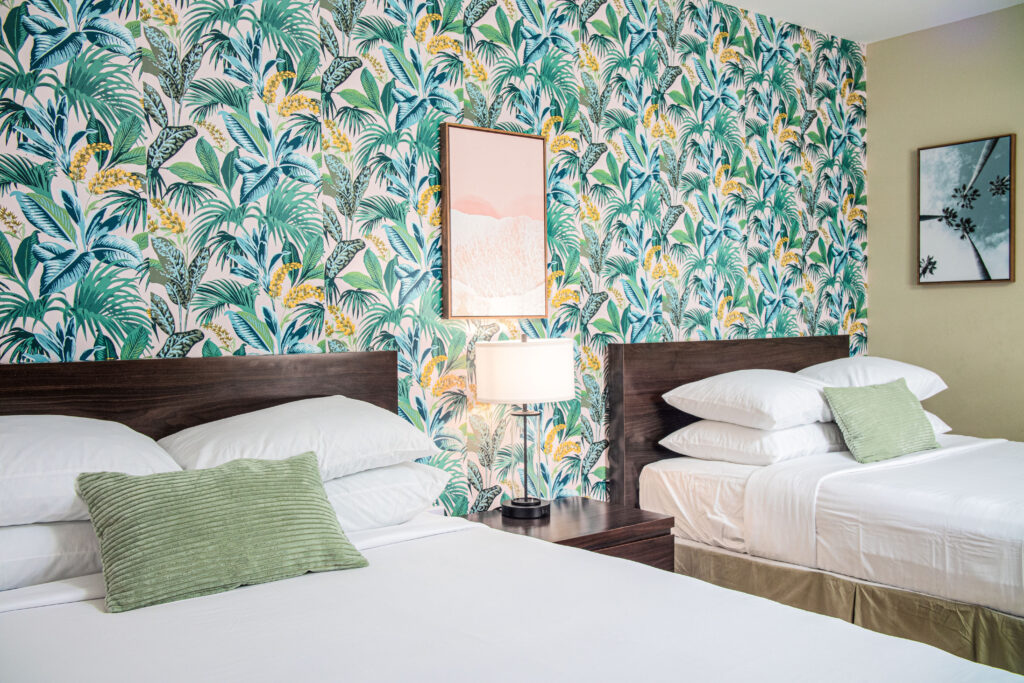 Looking for the perfect place to stay while you celebrate the holiday season in St. Augustine, Florida? The Local – St. Augustine is ready and waiting for you. With the best location in the city, we're conveniently located just minutes from St. Augustine's historic downtown and St. Augustine Beach. Reserve a room today!