Skip to Content
Where to Grab a Cocktail in St. Augustine
Where to Grab a Cocktail in St. Augustine
St. Augustine, Florida is known for many things. From historic landmarks, breathtaking museums, Southern-inspired fare, and more, this city has it all! That's why it's no surprise that St. Augustine also has its fair share of cocktail bars, with delicious menus and an incredible atmosphere for locals and visitors to enjoy. From old to new, classic and craft, there's something for everyone in the Ancient City. So, here are some of the best places to grab a cocktail in St. Augustine the next time you're looking for a place to have a sip.
Ice Plant Bar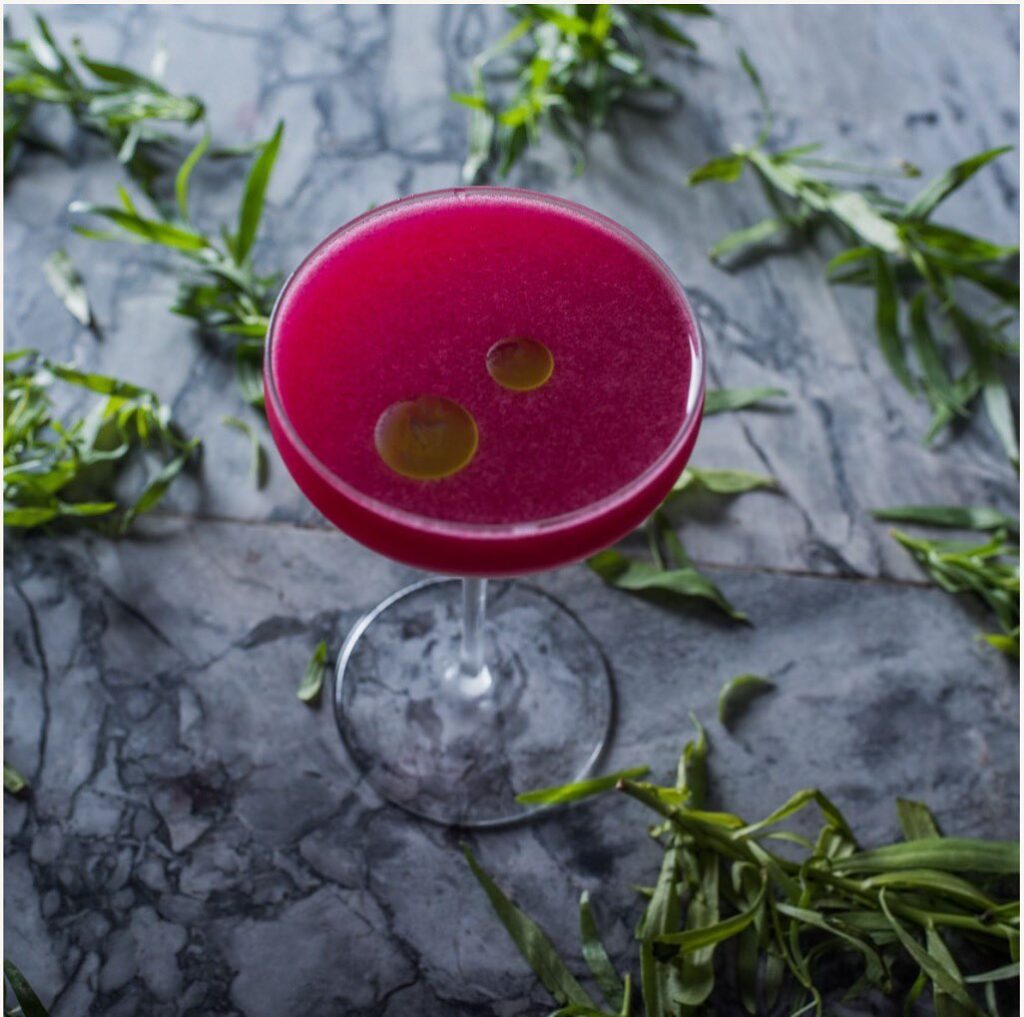 Inspired by the industrial nature of the early 20th century, and located inside the original "ice plant" building, step back in time when you visit the Ice Plant. With both a full menu and an extensive cocktail list, the Ice Plant Bar offers a unique experience focused on the art of mixology. Sip on classics like Old Fashioned, Gin & Tonic and Moscow Mule, or try their signature cocktails like Sister of the Moon, Lady Killer and Snow Maiden. Crafted with fresh, local ingredients and served over a variety of ice in all shapes and sizes, you'll be sure to enjoy every last drop. Be sure to visit this bar the next time you're looking to enjoy a cocktail in St. Augustine, Florida and don't forget to request craft spirits from their next door neighbor, St. Augustine Distillery, for a truly local experience.
Uptown Swinery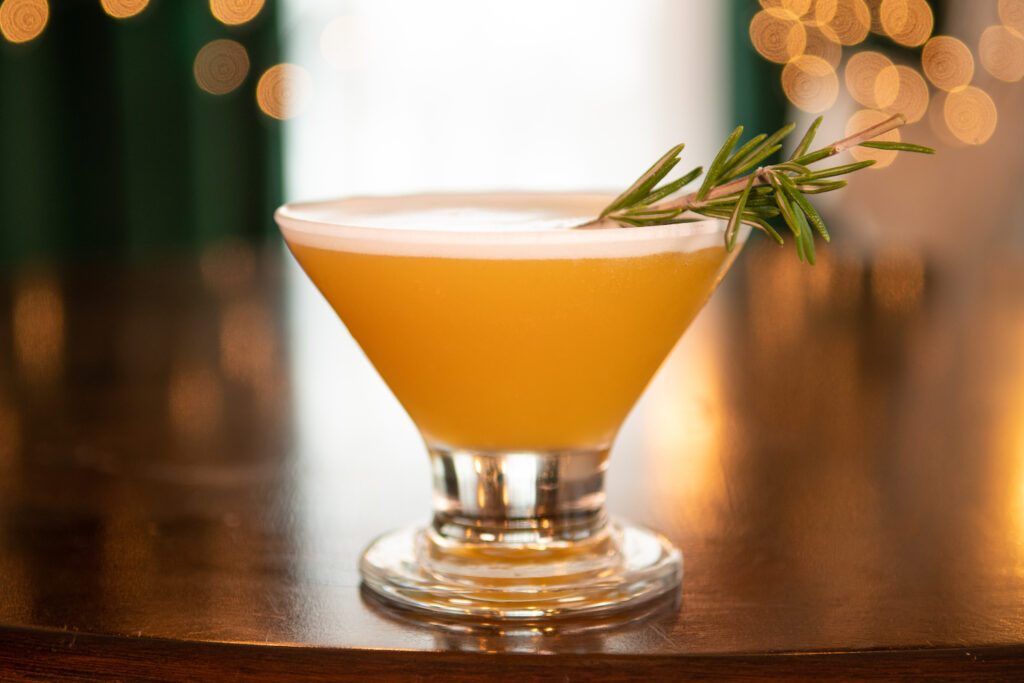 Located in Uptown St. Augustine, Uptown Swinery is a must-visit when it comes to the perfect cocktail in St. Augustine, Florida. Serving Southern-inspired fare with a twist, this restaurant and bar have it all. With both a brunch cocktail menu and dinner cocktail menu, this restaurant is the perfect opportunity to dive in! Enjoy specialty-crafted cocktails inspired by the Sunshine State like Bless Your Heart, Pretty as a Peach, Fancy Pants and Doohickey, or start your day off on the right foot with brunch cocktails including specialty Bloody Mary's, Sangria, Champagne towers and more.
The Tini Martini Bar
If you're a fan of all things martini, then this cocktail bar is the place for you. Located in the heart of downtown St. Augustine, Florida with waterfront views, The Tini Martini is a fan-favorite when it comes to enjoying a classic cocktail just like James Bond likes to imbibe. With an extensive menu of, you guessed it – martinis – you'll have trouble choosing only one! Offering classics like the English Martini, Vesper, Cosmopolitan and Manhattan alongside unique flavors like Orange Blossom, Key Lim, and Crème Brûlée, this bar has it all. However, if martinis aren't your thing, don't fret! They also offer wine, beer and signature cocktails. Be sure to plan your visit during Nights of Lights for a chance to see the bar dressed up in twinkling lights and holiday décor.
Odd Birds Cocktail Lounge & Kitchen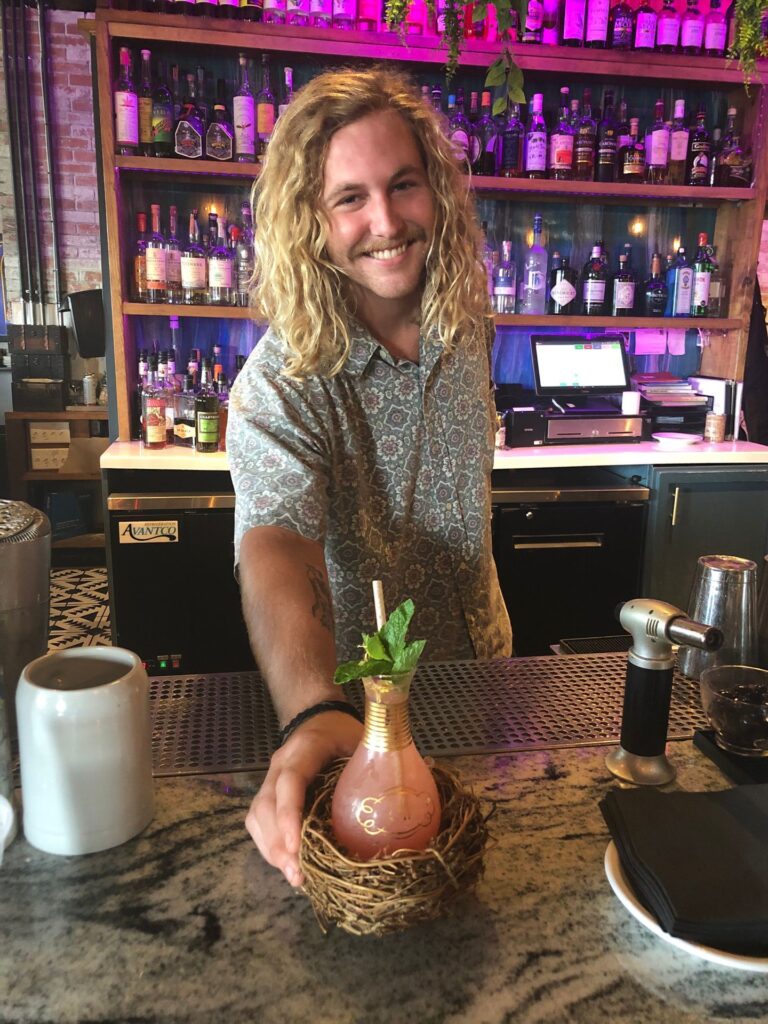 Focused on the art of gathering together, Odd Birds provides a unique craft-cocktail experience in a vibrant setting for all to enjoy. With an extensive artisan spirit collection ranging from North and South America to Asia and everywhere in between, this cocktail lounge provides everything necessary to enjoy a cocktail in St. Augustine, Florida. Enjoy classics like a Daiquiri, Jungle Bird and Boulevardier, or step out of your comfort zone with signature items including Flying Free, Pink Stork or the fan-favorite Bartender's Call where the mixologist will ask you a few questions about preferred spirits and flavors and then make you a one-of-a-kind cocktail. No matter what you're looking for, we're sure you'll find it at Odd Birds.
Forgotten Tonic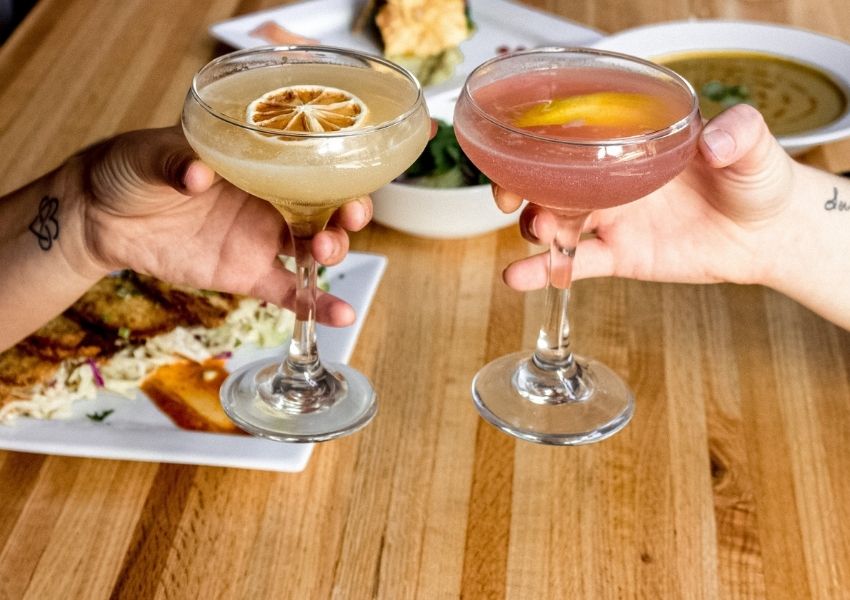 Tucked away on one of the oldest streets in the nation, Forgotten Tonic is a hidden gem. Providing a delicious menu of American fare alongside both classic, modern and even non-alcoholic cocktails, you'll be sure to find something for everyone at this cocktail lounge and restaurant! Enjoy modern-inspired cocktails, including Raising Cane, Tourist Trap and World Premiere, alongside an extensive liquor selection and even seasonally-inspired creations like Egg Nog, Ramos Gin Fizz and Chocolate Martini. The next time you're looking for a unique cocktail in St. Augustine, be sure to visit Forgotten Tonic for an unforgettable experience.  
Stay Awhile 
The next time you head out for a night on the town, why not stay at The Local – St. Augustine? Located on Anastasia Island, just minutes from St. Augustine Beach and Downtown St. Augustine, our newly-renovated rooms and digital check-in make it easier than ever to enjoy your stay. We can't wait to see you!