Skip to Content
Our Favorite Coffee Shops in St. Augustine
When it comes to the food and beverage scene, St. Augustine, Florida is boasting with flavor. But, did you know that the Ancient City also has its fair share of delicious coffee? From local roasteries, specialty crafted brews, and seasonal offerings, there's something for everyone! Whether you're a first-time drinker or coffee connoisseur, be sure to check out these coffee shops in St. Augustine the next time you need your daily dose of caffeine.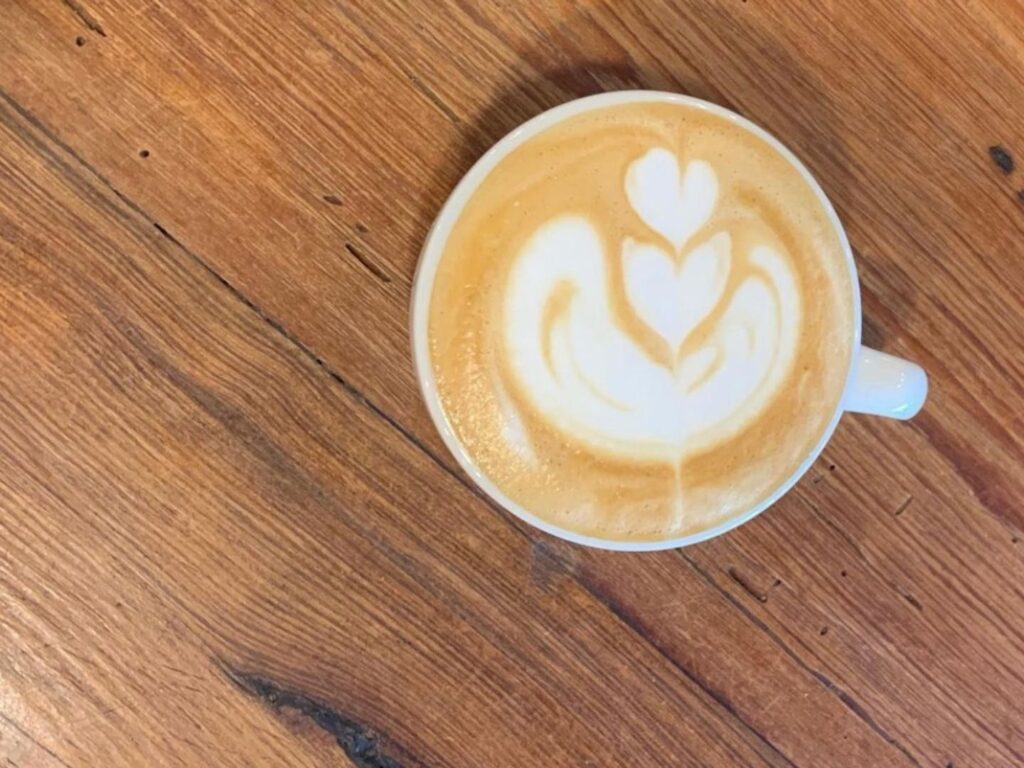 The Kookaburra Coffee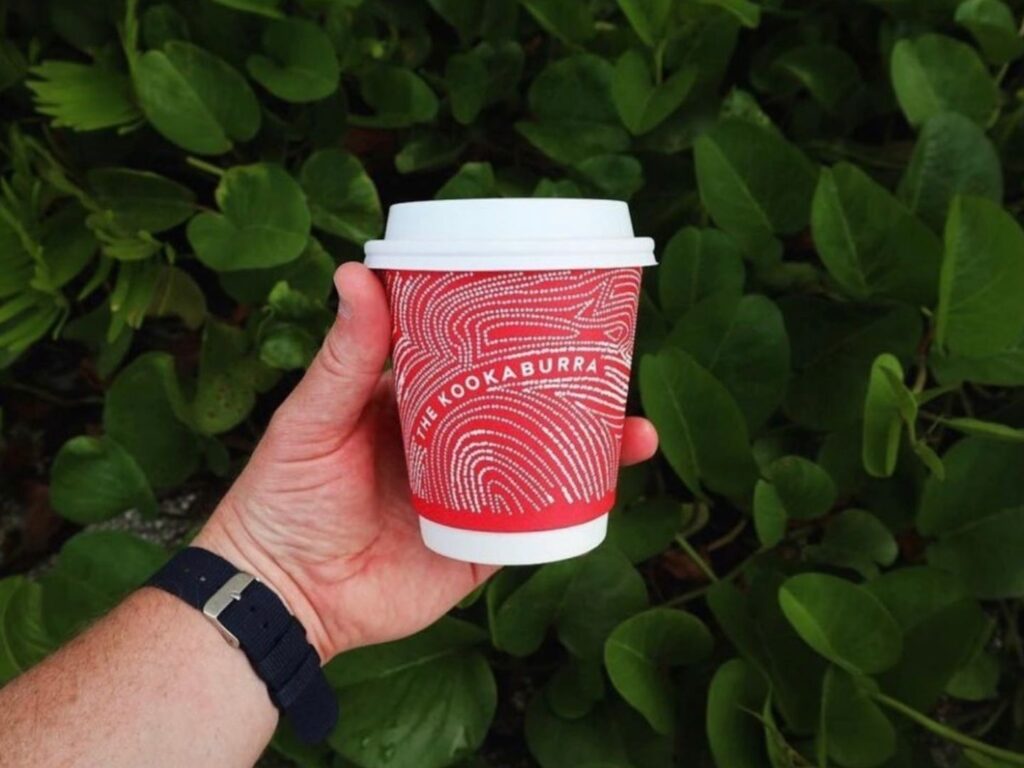 Known for their Aussie-inspired menu items and specialty lattes, The Kookaburra Coffee is one of the most popular coffee shops in St. Augustine, Florida. With four locations throughout the Ancient City and a local roastery, there are plenty of opportunities to fill your cup. Offering an array of specialty-crafted lattes alongside traditional methods such as drip coffee, ice brew and pour-over, you'll have trouble choosing only one. Feeling hungry? Dive into one of their delicious treats like a handcrafted Aussie pie or baked goods. No matter what, you're sure to find something you love at this beloved shop. Be sure to try the fan-favorite Honey Badger, and grab a bag of beans for the road so you can enjoy this brew from the comfort of your own home.
DOS Coffee & Wine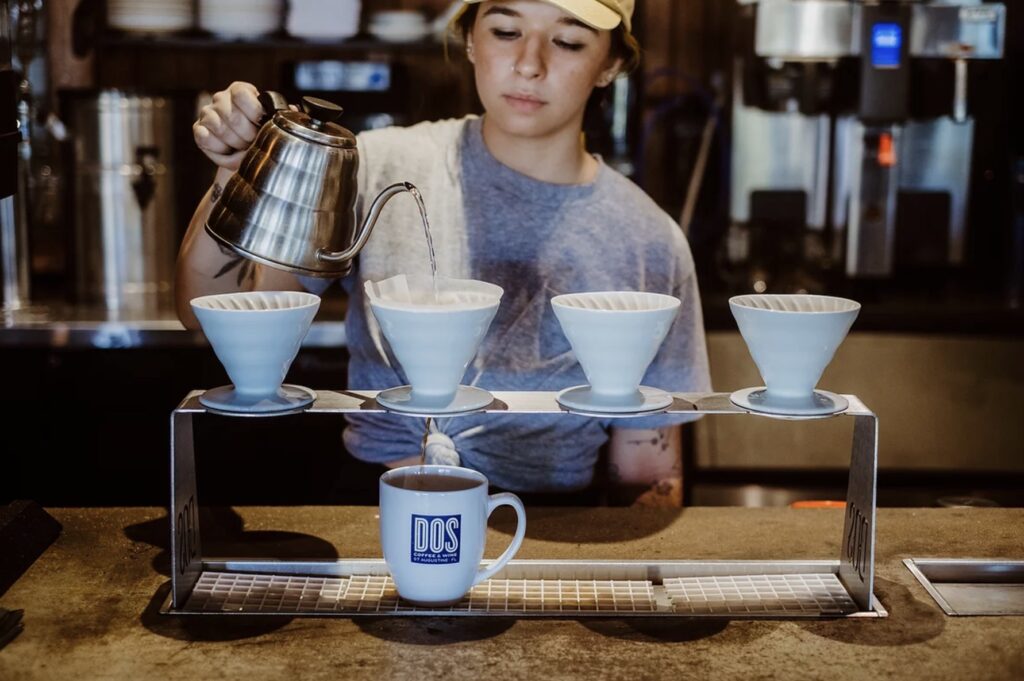 Located in Uptown St. Augustine, Florida, DOS Coffee & Wine is a must-visit for coffee shops in St. Augustine. Serving Latin-inspired bites and an extensive wine and beer menu, and, of course, locally-roasted coffee, this inviting café is the perfect space to sit back and relax. Enjoy a cup of Joe crafted to your liking from espresso, a pour-over or nitro cold brew, alongside handcrafted menu items like fresh baked goods, sandwiches and salads. Whether you're grabbing coffee to-go or settling in for a glass of wine and evening espresso, DOS is ready to serve you. If you're downtown, be sure to visit their sister-shop, Relámpago Coffee Lab, for a condensed menu that's just as delicious.
Juniper Market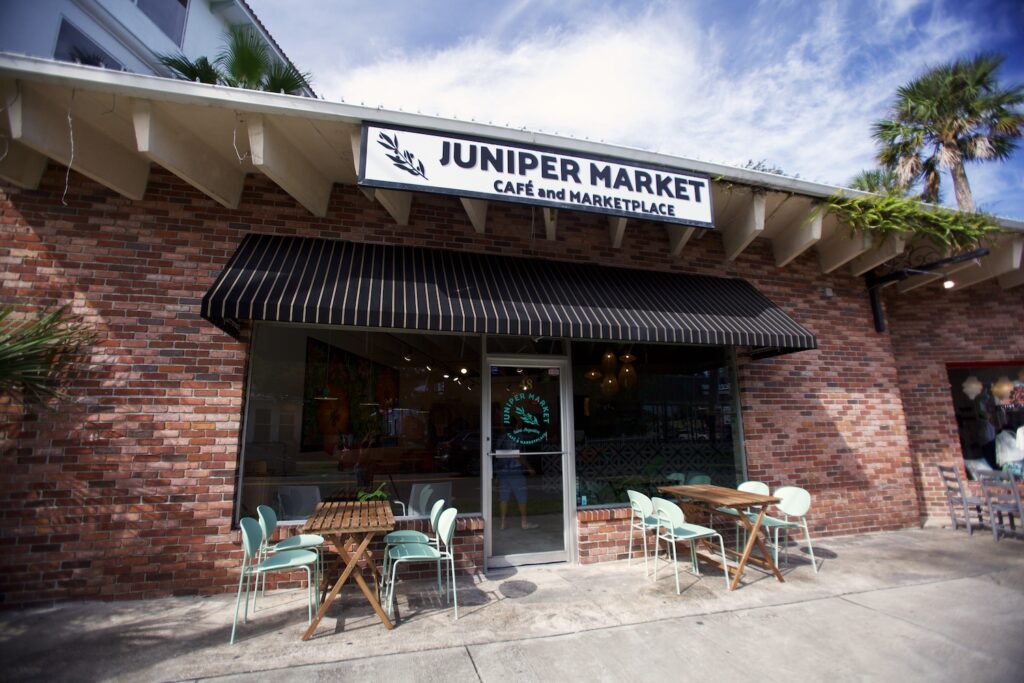 When it comes to local flavor, Juniper Market is fully loaded. Not only does this café sell a variety of local and regionally-sourced goods, but they also offer an extensive seasonally-inspired menu with everything from coffee and breakfast to lunch and wine. This St. Augustine, Florida coffee shop offers something for everyone and is known around town for their delicious Vietnamese Iced Coffee served over coffee ice cubes. The shop also offers drip coffee, espresso and cold brew, all crafted with locally-roasted beans for a one-of-a-kind experience.
Growers Alliance
Located just over the Bridge of Lions on Anastasia Island, Growers Alliance is a locally-owned St. Augustine, Florida coffee shop serving fair trade, unblinded, and organically grown coffee from some of the world's best coffee-growing regions, including Kenya, Ethiopia, Costa Rica, and Guatemala. Offering a variety of snacks, coffee, and handmade gifts, Growers Alliance coffee sales also benefit coffee farmers and their communities, with 10% of proceeds from each bag of coffee sold going back to Kenya to fund various communities in need. So, not only is this coffee delicious, but it supports a good cause! Be sure to visit them the next time you're on the island, and look for their food truck at the St. Augustine Amphitheatre Farmer's Market.
City Perks Coffee Co.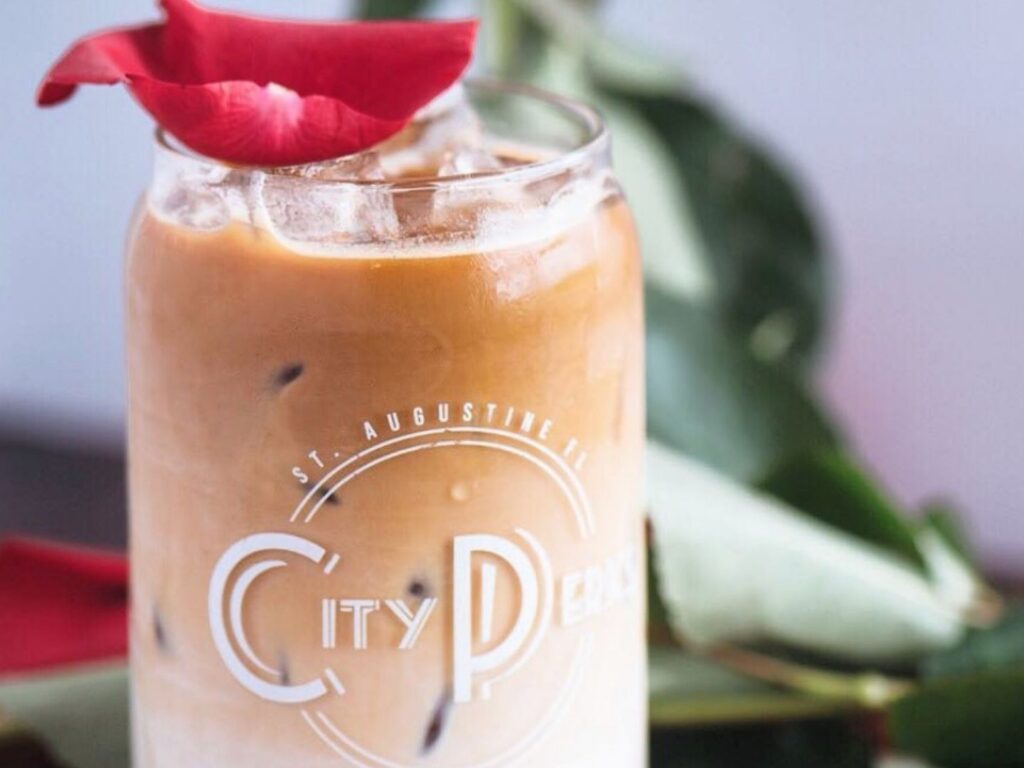 Located in the heart of downtown St. Augustine, Florida on St. George Street, City Perks Coffee Co. offers hand-crafted coffee, local wine, and draft beer alongside house-made pastries and light bites. Offering an extensive menu of drip coffee, espresso, loose-leaf tea, and more, this St. Augustine coffee shop has it all. Grab a cup to-go to enjoy while wandering through the city streets, or settle in and enjoy a cup (or two) in their cozy downtown space. Don't forget to ask about their seasonal offerings and enjoy a curated cup of pure caffeinated bliss.
Rest Up & Wake Up
Plan your weekend getaway and spend it at The Local – St. Augustine! Located on Anastasia Island, conveniently situated between St. Augustine Beach and downtown, our newly-renovated rooms and digital check-in make it easier than ever to enjoy your stay. Rent a bike from our local bike hub, and head out to enjoy a delicious cup of coffee from one of the many coffee shops in St. Augustine before starting your day! We can't wait to see you.