Skip to Content
Wedding Venues in St. Augustine, FL
Wedding season is just around the corner. And when it comes to planning the biggest party you'll probably ever throw, it's all about location. Thankfully, the Ancient City is no stranger to hosting weddings and no matter what you're looking for, chances are you'll find it here. From historical venues, outdoor scenery and the perfect space to dance, here are some of our favorite wedding venues in St. Augustine, Florida for your big day!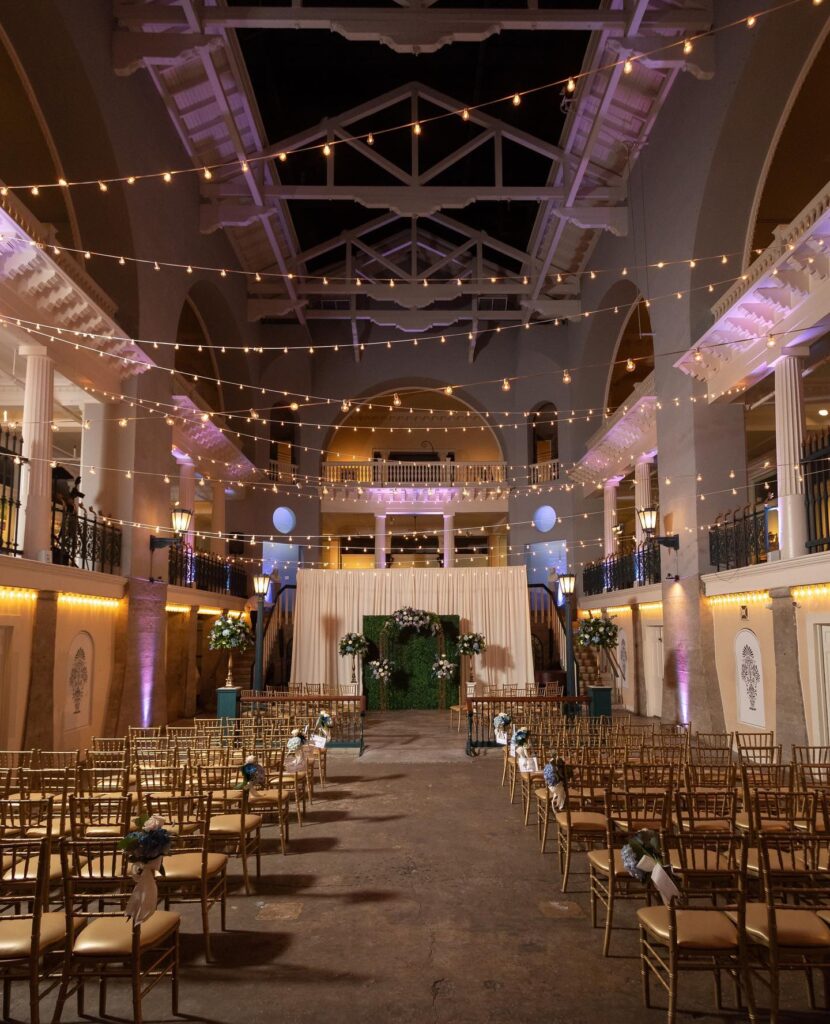 The Lightner Museum
Initially opened in 1888 as the historic Alcazar Hotel, the Lightner Museum is an exquisite wedding venue providing art, culture and romance around every corner. With room for up to 250 guests, the Lightner Museum can accommodate weddings on a small and large scale. In addition, you and your loved one will enjoy additional design features that you won't find anywhere else, including three-story ceilings, a twin grand staircase and a historic indoor swimming pool that makes the ultimate dance floor. If you're looking to enjoy the sweet Florida sunshine, just step off onto the outdoor terrace and take in the views of the museum. No matter your style, the Lightner will design everything to your exact vision for an unforgettable day.
Treasury on the Plaza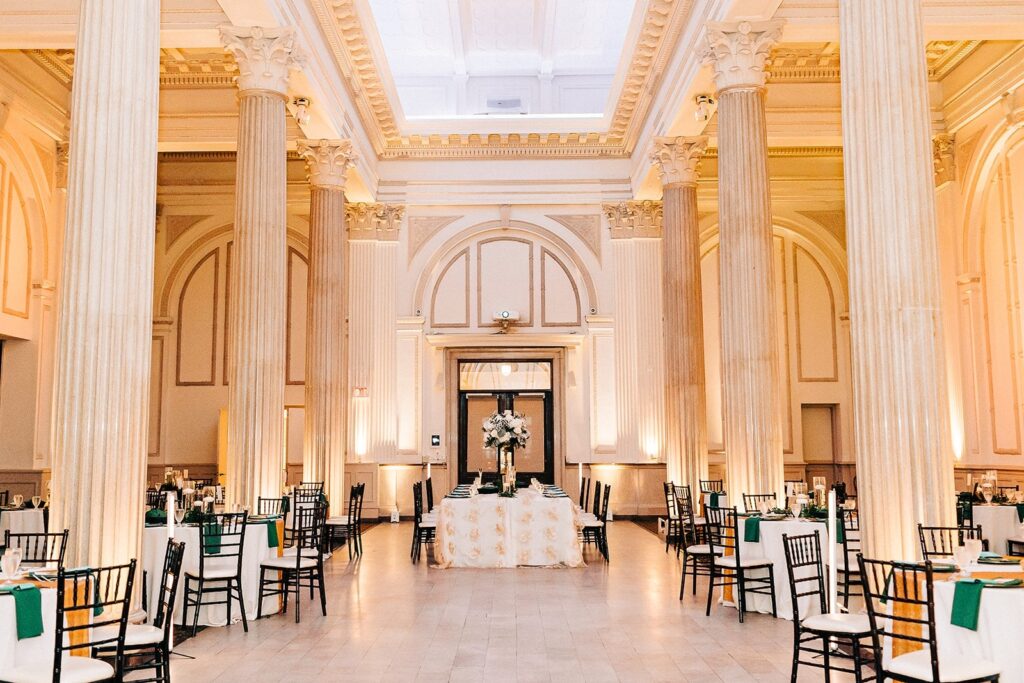 Located in the heart of downtown St. Augustine, Treasury on the Plaza is one of the top wedding venues in St. Augustine, Florida. Known for its art deco style, elegant design and iconic history as a bank, you and your loved ones are sure to enjoy your special day when you spend it at the Treasury. You'll wow your guests as you make your entrance into the grand ballroom and enjoy special touches such as the historic bank vault that has been transformed into the perfect bar to entertain your guests. Able to accommodate up to 225 guests, the Treasury also offers Intimate Wedding Packages for those looking to enjoy a smaller gathering with the same level of glitz and glamour.
Tringali Barn at Heritage Farms
If your dream wedding involves plenty of space to gather with friends and family while also connecting you with the great outdoors, then you're in luck. One of the most picturesque wedding venues in St. Augustine, Florida is Tringali Barn at Heritage Farms. Providing you and your guests with breathtaking views and boasting over 7,000 square feet of indoor space, this venue can accommodate up to 300 people indoors and even more outdoors so you can throw the gathering of a lifetime. Located on the outskirts of downtown St. Augustine, Florida, the Tringali Barn provides the perfect backdrop of Old Florida along with a 13-acre lake so you can enjoy all that the Sunshine State has to offer on your special day.
The Fountain of Youth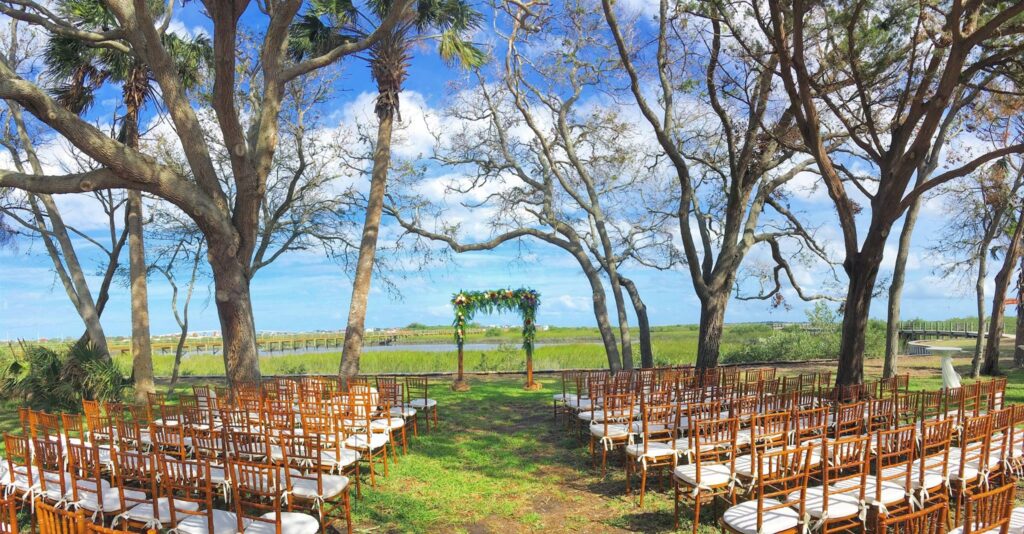 Located in Uptown St. Augustine, The Fountain of Youth provides one of the most unique experiences when it comes to wedding venues in St. Augustine, Florida. With over 15 acres of natural splendor overlooking the Matanzas River, you and your loved ones will create memories that last a lifetime as you celebrate your love in one of the most historical settings in the Ancient City. The venue's Magnolia Room boasts 2,500 square feet of covered, air conditioned space that can accommodate up to 300 standing guests or 150 guests seated at tables. Make sure that you say hi to the flock of nearly 30 Indian peafowl that call the park home.
The White Room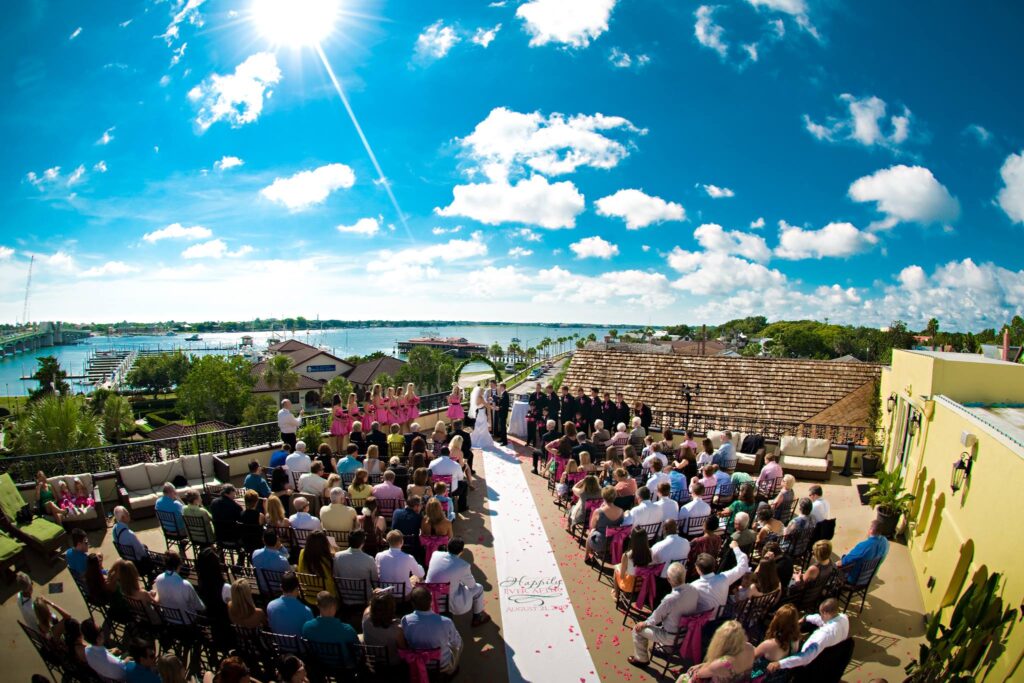 Located along the scenic bayfront in downtown St. Augustine, Florida, The White Room provides guests with gorgeous views and three wedding venues in St. Augustine, including the Grand Ballroom, the Villa Blanca and the White Room Loft and Rooftop. No matter what your style is, you're sure to have the wedding of your dreams when you choose The White Room. Whether you're looking to escape the Florida heat indoors or want to take in the view of the bay, the venue's expert team will work alongside you to ensure your big day is all you've ever wanted, right down to the grand exit.
A Space to Celebrate
If you plan your big day in St. Augustine, Florida, why not invite bridesmaids and groomsmen to stay all in one place? Rent out The Local for your entire wedding party! Located on Anastasia Island, just minutes from St. Augustine Beach and downtown, our newly-renovated rooms and digital check-in make it easy for your guests to check-in and out when they please.