Skip to Content
The Most Haunted Places in St. Augustine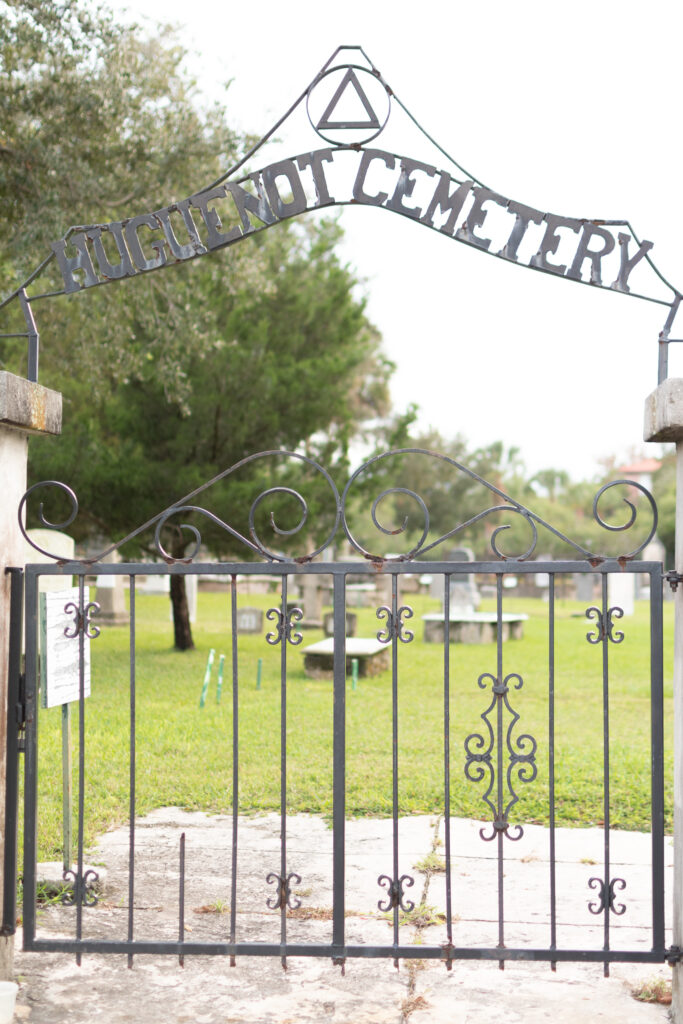 The Most Haunted Places in St. Augustine
St. Augustine is no stranger to ghost sightings, haunted houses, and creepy, spine-chilling, Halloween-year-round levels of spookiness. As the oldest city in the United States, it might also be the most haunted. So, if you're looking for fun, spooky, or downright terrifying experiences, here are ten of the most haunted places in St. Augustine you should add to your itinerary.
Flagler College
Formerly the Ponce de Leon Hotel, there have been many reported ghost sightings at Flagler College. These include Henry Flagler, the man himself, his second wife Ida Alicia, a "Woman in Black" believed to be Flagler's secret mistress, and a random man with a mustache in 20th Century clothing of no known origin.
Don Pedro Horruytiner House
Located at 214 St. George Street, the Don Pedro Horruytiner House was built in the early 1600s. The first documented ghost sighting at the house was in 1821 when Brigita Gomez reportedly spoke to two translucent women in the garden who resembled the house's previous owners.
Tolomato Cemetery
If you're looking for haunted places in St. Augustine, you can't forget to take a trip to the local cemeteries. Tolomato Cemetery is typically closed to the public. But, once a month, they allow visitors within the gates to see the ancient gravestones. Reportedly, the ghosts of Bishop Verot and Father Varela are said to walk the grounds.
Huguenot Cemetery
Like Tolomato Cemetery, Huguenot is only open to the public once a month. Judge John B. Stickney (a judge who passed away in 1882 of yellow fever) or someone close to him is said to walk the grounds of this cemetery.
Scarlett O'Hara's
A popular bar and restaurant (and a favorite among locals and tourists alike), Scarlett O'Hara's is reportedly haunted by the ghost of Mr. Colee, the man who originally built one of the restaurant's houses in 1879. He can mostly be found in the upstairs bathroom, breathing down people's necks or touching their shoulders.
The St. Augustine Lighthouse
During the construction of this historic lighthouse in 1873, five children were playing on a rail car, as children were apparently known to do at the time. While playing, the brakes on the rail car broke, and the children were thrown into the ocean. Only two survived. It is said that the three children who unfortunately died in the accident still haunt the lighthouse to this day.
St. Francis Inn
Constructed in 1791, St. Francis Inn is reportedly the oldest inn in St. Augustine. There have been countless supernatural reports on the premises, including flashing lights, loud noises, flickering appliances, scattered belongings, items dry when they should be wet, moving pictures, visible apparitions, and more.
The Old Jail
Located at 167 San Marco Avenue, the Old Jail was home to incarcerated prisoners for 60 years. Eight prisoners were executed on the gallows located behind the building. The prison is said to be haunted by an inmate, Charlie Powell, who reportedly died a particularly slow death on the gallows.
The Segui-Kirby Smith House
Located at 12 Aviles Street, this is the childhood home of Confederate General Kirby Smith. Now, it's a research library maintained and owned by the St. Augustine Historical Society. But many have reported flickering lights at night when no one is on the premises.
Castillo de San Marcos
While the old fort is not open to the public at night, visitors can still access the grounds. In 1565, several hundred French Protestant soldiers led by Jean Ribault were shipwrecked near the river and then systematically slaughtered by Pedro Menendez de Aviles of Spain. There are countless reports of haunted activity at Castillo de San Marcos, including the frequent siting of a disembodied head belonging to Chief Osceola, who was killed on the grounds.
Ghost Tours and Other Haunted Experiences
Want some guidance from local experts? You should check out some of St. Augustine's world-famous ghost tours and other haunted experiences. If you're looking for haunted houses in St. Augustine, ghost tours in St. Augustine, dark tourism spots in St. Augustine, or spooky museums in St. Augustine, you should definitely check out:
Ancient City Tours
GhoSt Augustine
Ripley's Haunted Castle Tour
A Night Among Ghosts
The Sheriff's Ghost Walk
The Ghosts & Gravestones "Frightseeing" Tour
Old City Ghosts Walking Tour
The Spanish Military Hospital Museum
Medieval Torture Museum
Need a Place to Stay?
While you get your fill of all the haunted places in St. Augustine, you should book a room at The Local. We may not be haunted, but our rooms are comfortable, stylish, and we're located minutes away from the best St. Augustine has to offer. Reserve a room today!