Skip to Content
The Best Breweries in St. Augustine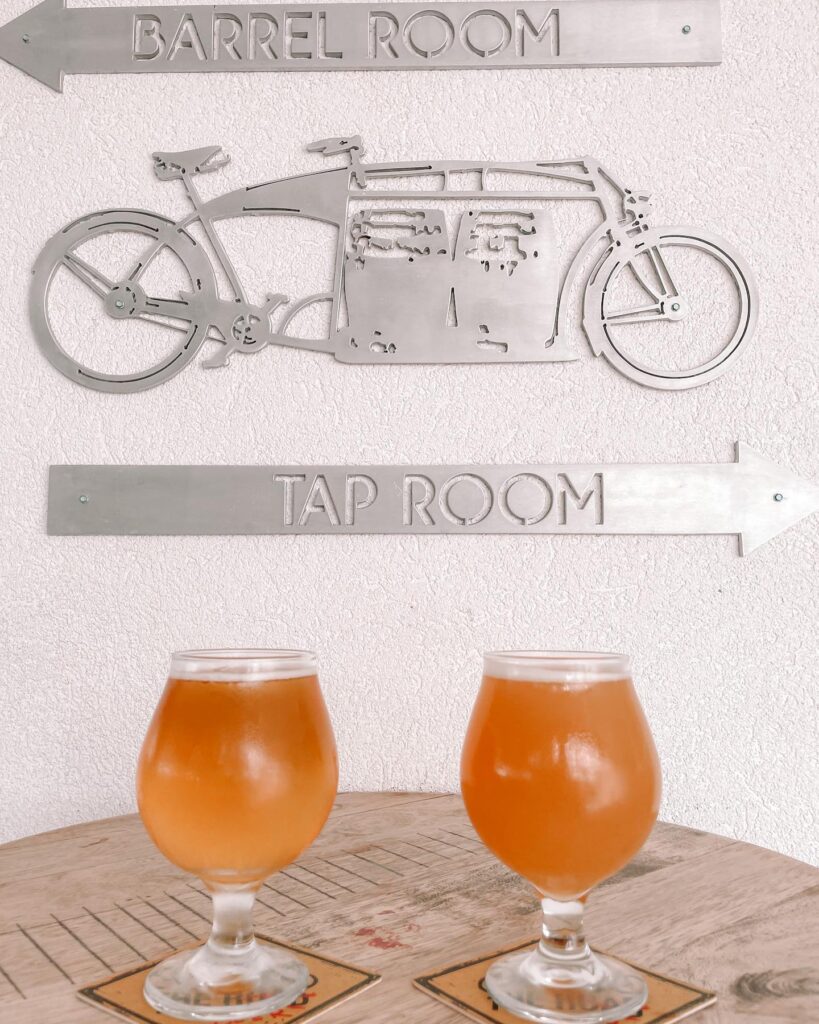 After an exhaustive day at the beach, hiking in our natural parks, or sifting through St. Augustine's illustrious history, you probably need a place to sit, relax, and enjoy a few drinks. Fortunately for you, when it comes to friendly and high-quality breweries and distilleries, St. Augustine is home to some of the best in the world.
Breweries
When it comes to Breweries, St. Augustine has a fair share of great establishments you should add to your itinerary. If you're looking for a tour, a tasty flight, or just a place to relax and enjoy the local brew, these are the places to visit.
Old Coast Ales
Started in a garage many, many years ago, Old Coast Ales has a hard work/bootstrap mentality that enables them to produce a massive selection of delicious craft beer for the great people of St. Augustine. This 7-barrel brewhouse boasts a comfortable and inviting atmosphere, surrounded by palm trees and sea grapes, truly exemplifying the Florida experience.
Bog Brewing Company
Bog Brewing Company has been serving craft beer to the residents and visitors of Northeast Florida since 2016. They offer a seasonally influenced menu of German, American-Farmhouse, and Belgian-style ales, including some unique and fun local favorites, like the Smoked Datil Ale, which is brewed with locally sourced hot peppers.
Dog Rose Brewing Company
Located in the historic Lincolnville neighborhood, the Dog Rose Brewing Company is just minutes away from St. Augustine's historic district. They offer a cozy and spacious taproom, quick access to the brewery, 16-foot shuffleboard tables, and professional dartboards for all guests.
Ancient City Brewing
A favorite spot for both locals and tourists, Ancient City Brewing has a longstanding history of crafting delicious beer and setting a stellar example for the brewing scene in Northeast Florida. So, whether you want to visit The Brewhouse, home to corn hole, giant Jenga, darts, live music, and nightly events, or their Downtown Taproom, you can't go wrong.
Distilleries
If you're looking for a bit of distillery action on your alcohol-friendly tour of St. Augustine, there are a few establishments you should definitely visit. These are, hands-down, the best distilleries in St. Augustine.
City Gate Spirits
City Gate Spirits offers southern hospitality and high-quality spirits – everything you love about Northeast Florida in a Distillery. Located near St. Augustine's iconic and historic City Gate (where they got their name), City Gate Spirits offers daily service and free tastings of locally distilled and flavored whiskey, vodka, rum, and moonshine.
St. Augustine Distillery
Do you want to experience the #1 Whiskey Tour in North America? The St. Augustine Distillery offers a 45-minute guided tour where guests can experience Florida's first bourbon and other local spirits, including gin, vodka, and rum. And to top it off – the tour is free! You just have to pay for the alcohol.
Need a Place to Crash?
Are you looking for a nicce place to lay your head after visiting the best breweries and distilleries in St. Augustine? There's only one hotel in the area worth your time – The Local! The best breweries in St. Augustine are right down the street, and we have the comfiest beds in town.