Skip to Content
Celebrate Black History Month in St. Augustine
Each February, communities get together to celebrate Black History Month, which pays tribute to the generations of African Americans who struggled with adversity to achieve full citizenship in the United States. St. Augustine, Florida has a long history revolving around black culture. For example, the historic downtown neighborhood of Lincolnville was founded in 1866 by former slaves after they were freed as a result of the Emancipation Proclamation, and on June 11, 1964, legendary civil rights activist Martin Luther King Jr. spent a night in the St. Johns County jail after he and a group attempted to eat in the Monson Restaurant, which at the time was segregated. 
With so much black history ingrained in our city, it's easy to see why so many black-owned businesses have found success setting up shop in St. Augustine. So without further ado, here are some of our favorite places to eat, shop and visit the next time you find yourself in the Ancient City.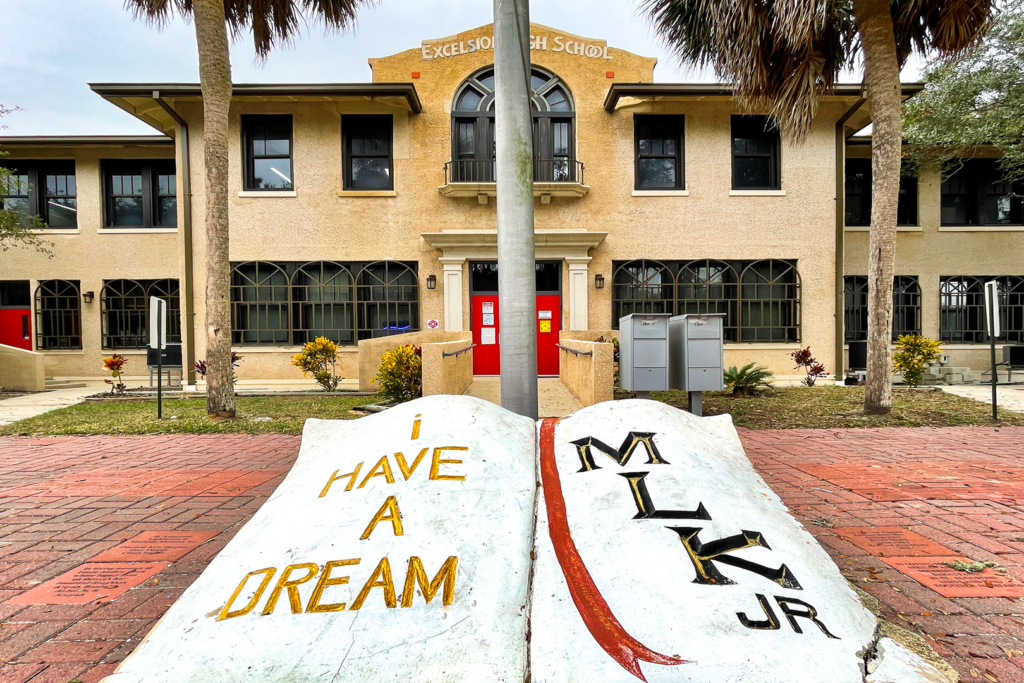 Photo Credit: Florida's Historic Coast
Run by husband-and-wife team, Floyd and Gayle Phillips, the Lincolnville Museum and Cultural Center is a historical institution that serves as a hub of African-American tradition and culture. Located in the Lincolnville neighborhood in St. Augustine, Florida, the museum is housed in the historic Excelsior School Building, which served as the first public black high school in the county – having been established in 1925. Today, the building in its current form, the Lincolnville Museum and Cultural Center, features educational programs, lectures, live performances and exhibits stretching from the empires of West Africa and the early black presence in colonial Florida to the 20th century.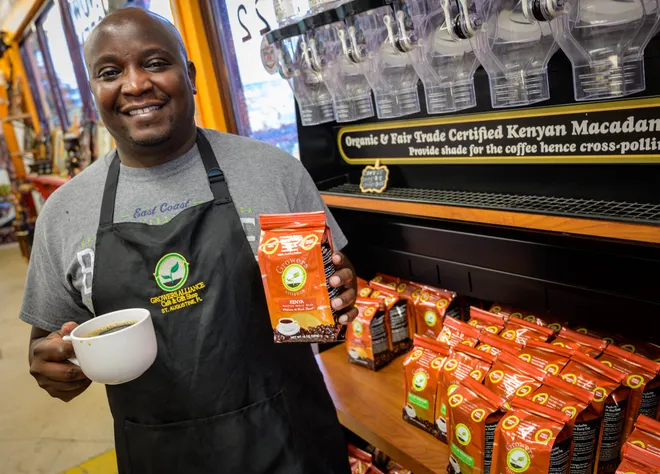 Photo Credit: St. Augustine Record
Located on Anastasia Boulevard just before the Bridge of Lions is Growers Alliance Café and Gift Shop. This community hub is owned by Kenya natives, Martin Kabuki and Purity Gikunju, who ship coffee directly to the United States from farmers in small villages in Kenya in the area where they grew up. Martin and Purity then roast, grind and package the coffee for sale. The café also features specialty coffee drinks, Kenyan pastries, desserts like Snickers Cheesecake, Key Lime Pie and Truffle Chocolate Cake as well as wine, beer and occasional live music. Growers Alliance also has a dry goods section where they sell products from Kenya such as handbags, carvings, floor mats and rugs, wallets and more. A portion of the proceeds fund a Dialysis Clinic in Naivasha, Kenya; artesian wells in villages in Embu and offers support for HIV orphanages.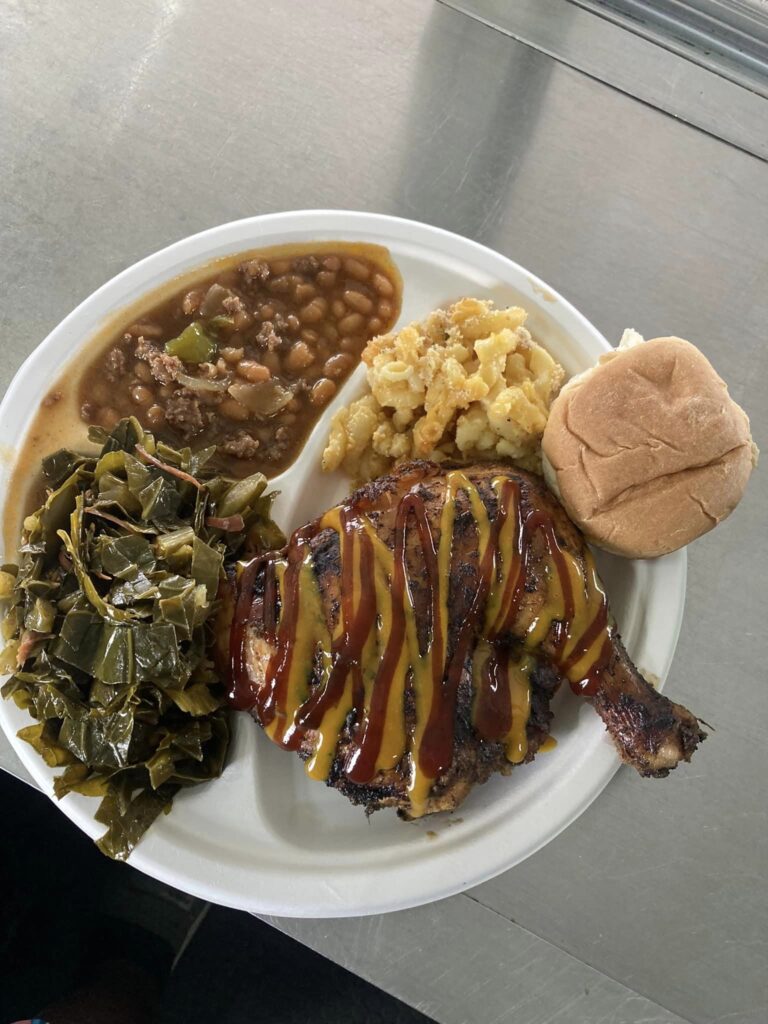 Turkey Wings & Butterbeans, Fried Catfish, Curry Chicken and Oxtails. Those are just a few of the 'mains' available at Heart and Soul Food Truck. Pair them with mouthwatering sides like Smashed Mac 'N Cheese, Candy Yams, Mama's Collard Greens and Sweet Plantains and you've got Southern-inspired comfort food with a Caribbean flair that will blow your mind. Started by Chef Tyrone Bennett and his wife, Lateefa, Heart and Soul Food Truck has been rolling around the area for the past year – setting up shop at concerts, festivals and even car dealerships. Check out their Facebook page for updated hours and locations.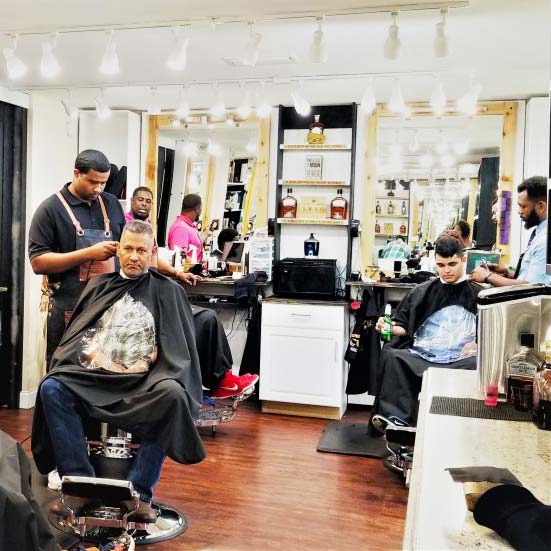 With over 40 years of combined experience, the barbers at King's Chair Barber Club are masters in the art of haircutting and professionals in the science of straight-razor shaving. With a location on West King Street in downtown St. Augustine, Florida and a mobile barber shop called 'The King's Coach' that visits area neighborhoods, it's easy to find the time to treat yourself to the royal treatment. *** Please note: The barbershop is currently rebuilding after a fire destroyed most of the building just before Christmas, so when they open back up, make sure to support this awesome small business.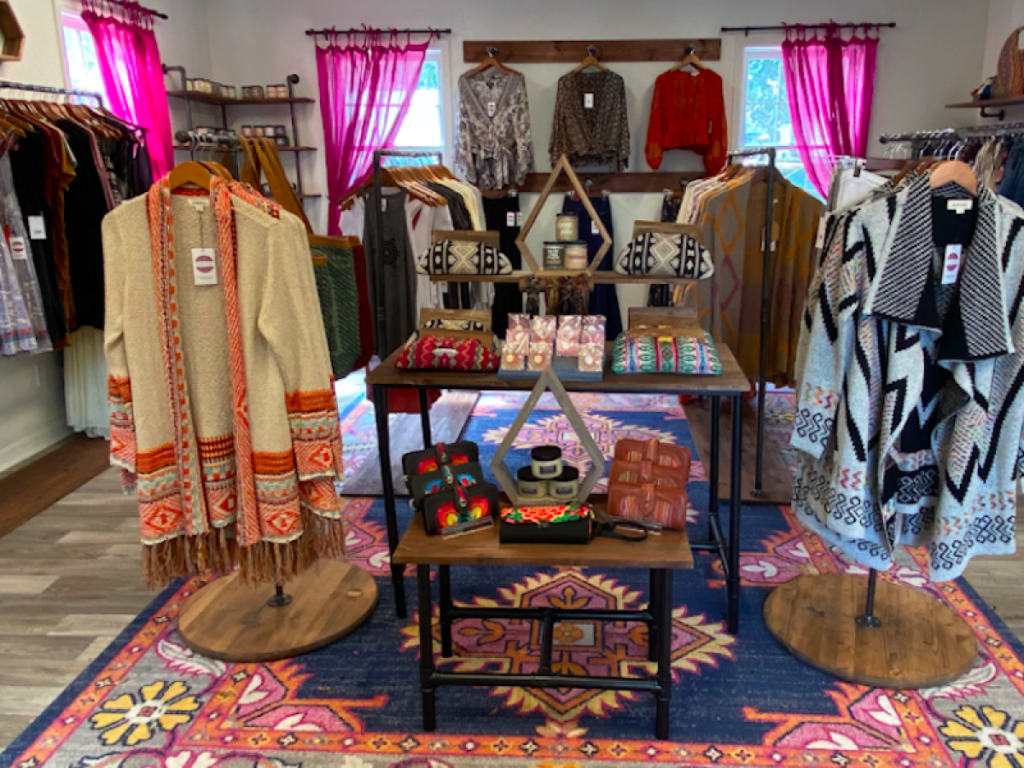 Photo Credit: Visit St. Augustine
A boho-inspired boutique located on Spanish Street in the historic area of downtown St. Augustine, Florida, Inspired Life offers clothing, accessories, gifts, home goods and bath and body items that help customers "Live Life Inspired." All of the items in the shop are carefully-curated by owner, Crystal, and a portion of the profits are donated back into the community by spreading random acts of kindness. "Our mission is to exude a sense of positive energy, inspiration and bohemian style as well as creativity," she says. "We will build a strong emotional bond with our customers by being an inspiring place to shop for clothing, handbags and accessories."