Skip to Content
Upcoming Concerts at The St. Augustine Amphitheatre
It's no secret that there's plenty of live music in the nation's Oldest City whether you're heading to a small venue, restaurant or even The St. Augustine Amphitheatre. The Amp is one of the best places to enjoy concerts in St. Augustine, Florida with its intimate outdoor setting and covered seats, you can enjoy a variety of performances from all genres in a laid-back atmosphere that invites you to sing your heart out. It's time to start marking your calendars. Here are all of the upcoming concerts at The St. Augustine Amphitheatre from April to June 2023. 
JJ Grey's Blackwater Sol Revue
This two-day music festival returns to St. Augustine, Florida in April, with camping options available at Anastasia State Park for concertgoers. Born and raised in Jacksonville, JJ Grey will be headlining the event with his band, Mofro. The band brings fantastic music inspired by the North Florida and Louisiana landscapes. You can expect a combination of blues, rock, soul and funk. Other bands performing are Brothers of a Feather with Chris and Rich Robinson of The Black Crowes, Lukas Nelson & Promise of the Real, Robert Cray Band, Jackie Venson and local musicians will be performing at The Front Porch at The St. Augustine Amphitheatre. Event Details: Friday, April 14th at 5:30pm and Saturday, April 15th at 4pm 
Styx
Come Sail Away and listen to this legendary band. Styx is an American rock band from Chicago that was formed in 1972. They are known for their hits Lady, Babe, Renegade and Foolish Young Man. They are touring with their new album Crash of the Crown, which they wrote and recorded pre-pandemic. Don Felder, the former lead guitarist for The Eagles is joining them on tour as the opening act. Event Details: Tuesday, April 18th at 7pm
Wilco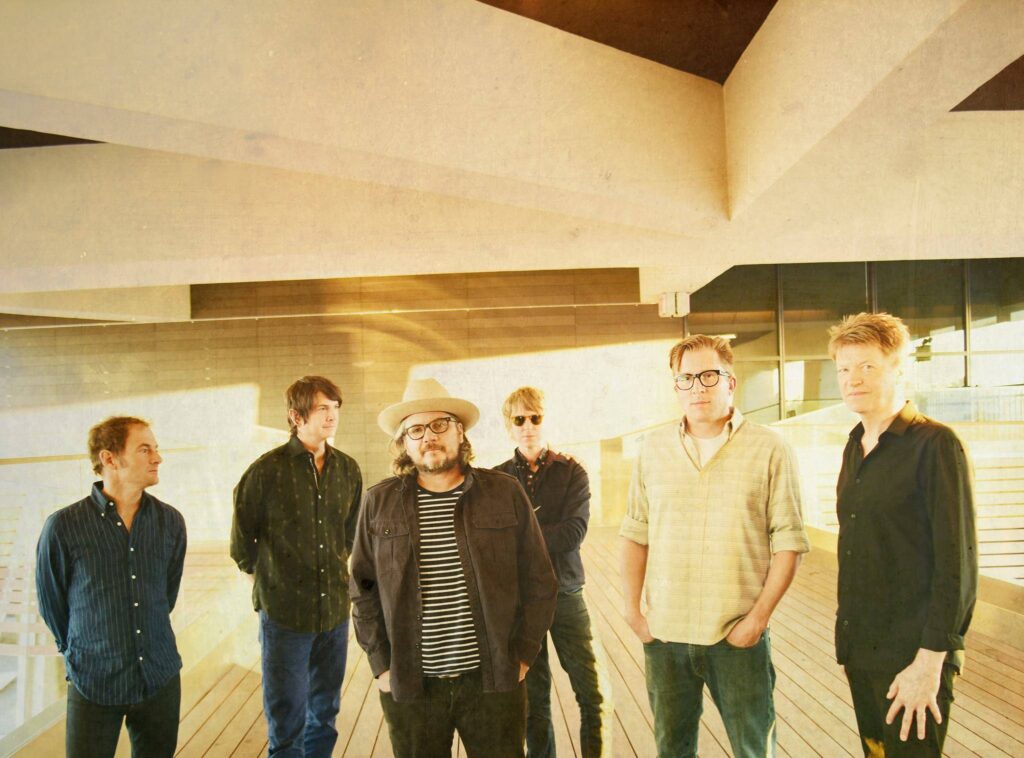 Wilco's album Cruel Country was deemed one of the best albums of 2022 by The New York Times, NPR Music, Rolling Stone, Variety, Stereogum, Aquarium Drunkard and more. The band was formed in 1994 originally making alternative country music and has since grown into the indie rock genre. They have won two Grammys for their album A Ghost is Born, including Best Alternative Music Album. Joining them on their tour is The A's, a yodeling-folk band originally from Minnesota. Event Details: Wednesday, April 19th at 6:30pm
Billy Strings
A Grammy Award-winning singer, songwriter and musician, Billy Strings brings his tour for three sold-out nights at The St. Augustine Amphitheatre. Originally from Michigan and now based in Nashville, this accomplished Bluegrass musician has been a rising star since his debut in 2017. He has been awarded Best Bluegrass Album at the 63rd Grammy Awards, Artist of the Year at 2022's Americana Music Awards, Entertainer of the Year and Song of the Year at the 2022 IBMA Awards, Best New Headliner at the 2022 Pollstar Awards and named Entertainer of the Year and Guitar Player of the Year at the 2021 IBMA Awards. Event Details: Thursday, April 20th at 7pm, Friday, April 21st at 7pm, and Saturday, April 22nd at 7pm
Planet Band Camp featuring Falling in Reverse
Ready to rock out to this star-studded lineup? Falling in Reverse is an American rock band from Las Vegas, Nevada. They are known for their debut album, The Drug in Me Is You, which peaked at No. 19 on the Billboard 200. The band is made up of lead vocalist Radke, guitarist Max Georgiev, Christian Thompson and bassist Tyler Burgess. The opening acts are Beartooth, a hardcore punk band from Columbus, Ohio, and Bad Wolves, a heavy metal band from Los Angeles, California. Event Details: Sunday, April 23rd at 6pm
Billy Idol
Billy Idol brings the sound, style and fury of punk rock to The St. Augustine Amphitheater. Billy Idol is one of MTV's first megastars and has sold over 40 million albums worldwide while achieving several platinum albums. Originally from London, England, Idol has been involved with the music industry since the 1970s when he was a part of a band called Generation X. However, around the 1980s, he left to focus on a solo career. He is known for his songs Mony Mony, White Wedding and Dancing with Myself. Event Details: Tuesday, April 25th at 7pm
An Evening with Natalie Merchant
Former singer and songwriter for the band 10,000 Maniacs, Natalie Merchant has become a household name with an impressive 40-year career complete with a repertoire featuring alternative rock music and soulful ballads. Since starting her solo career, Merchant has released nine albums and collaborated with a wide variety of artists. Not only is she known for being well-respected in the music industry, but she is all recognized for her involvement in social justice and being an environmental activist. Event Details: Friday, April 28th at 7:30pm
107.3 Planet Radio Presents The Mega-Monster Tour: Mastodon and Gojira
Get ready to mosh the night away, 107.3 Planet Radio brings The Mega Monster Tour to The St. Augustine Amphitheatre featuring heavy metal bands, headliners Mastodon and Gojira. Mastodon is a Grammy Award-winning band from Atlanta, Georgia formed in the early 2000s. They are known for their technically complex guitar riffs, lyric hooks and jazz-influenced drumming. Gojira is a French heavy metal quartet that has received three Grammy nominations throughout their career. Their music is known to be dark, crushing metal brightened by triumphant arena-rock melodies, contrast-heavy and emotionally charged. Joining as the opening act is Lorna Shore, an American deathcore band from New Jersey. Event Details: Friday, May 5th at 6:30pm
Kane Brown, Drunk or Dreaming Tour
Named one of the 2021 Time Top 100 most influential people in the world, Kane Brown is a five-time American Music Award Winner and is considered the "Future of Country" by Billboard. Early in his music career, Brown used the power of social media by posting covers of different songs online. His cover of Lee Brice's song, I Don't Dance, and George Strait's, Check Yes or No, are what went viral and eventually got him signed to his first record company. He is currently touring with Gabby Barrett, a Pennsylvanian country singer, and Locash, an American country duo based out of Nashville. Event Details: Friday, June 2nd at 7pm and Saturday, June 3rd at 7pm
Rebelution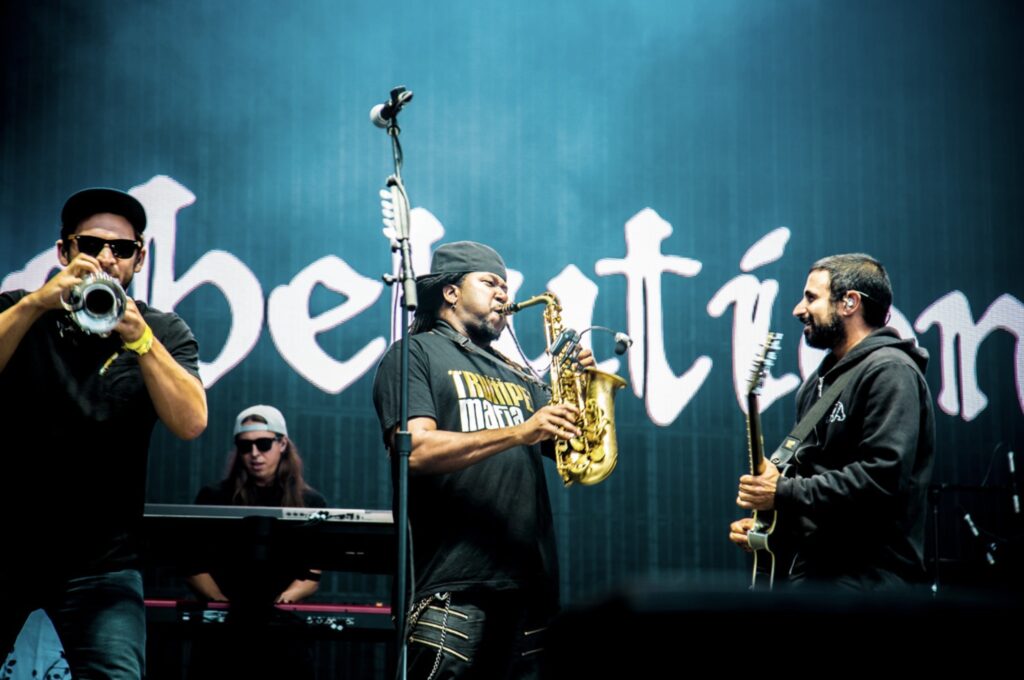 Performing for two nights, this Grammy-nominated Reggae Rock band is back in St. Augustine, Florida. Rebelution was formed in Isla Vista, California in 2007 and has since been hitting the charts with a lengthy career dotted with hits. Most notably, they are known for their first album to chart number one, Bright Side of Life. Joining them on tour is Iration, a reggae band who is also from Isla Vista and looking to bring smooth original sounds with the 'Aloha Spirit,' as well as The Expendables, who has over a 25-year career in Surfer style rock music, and Passafire a reggae rock band from Savannah, Georgia. Event Details: Wednesday, June 7th at 5pm and Thursday, June 8th at 4pm
Parker McCollum
Named one of the "Artists to Watch" by Rolling Stone and Billboard, Parker McCollum is an American country singer-songwriter from Conroe, Texas. He is known for his song, To Be Loved By You, which he performed on Jimmy Kimmel Live for his first late-night TV debut. In 2022, he garnered major awards for ACM's New Male Artist of the Year and Breakthrough Video of The Year. Joining Parker McCollum as his opening act is Larry Fleet, an American country singer from White Bluff, Tennessee. Event Details: Thursday, June 29th at 6:30pm
Stay Awhile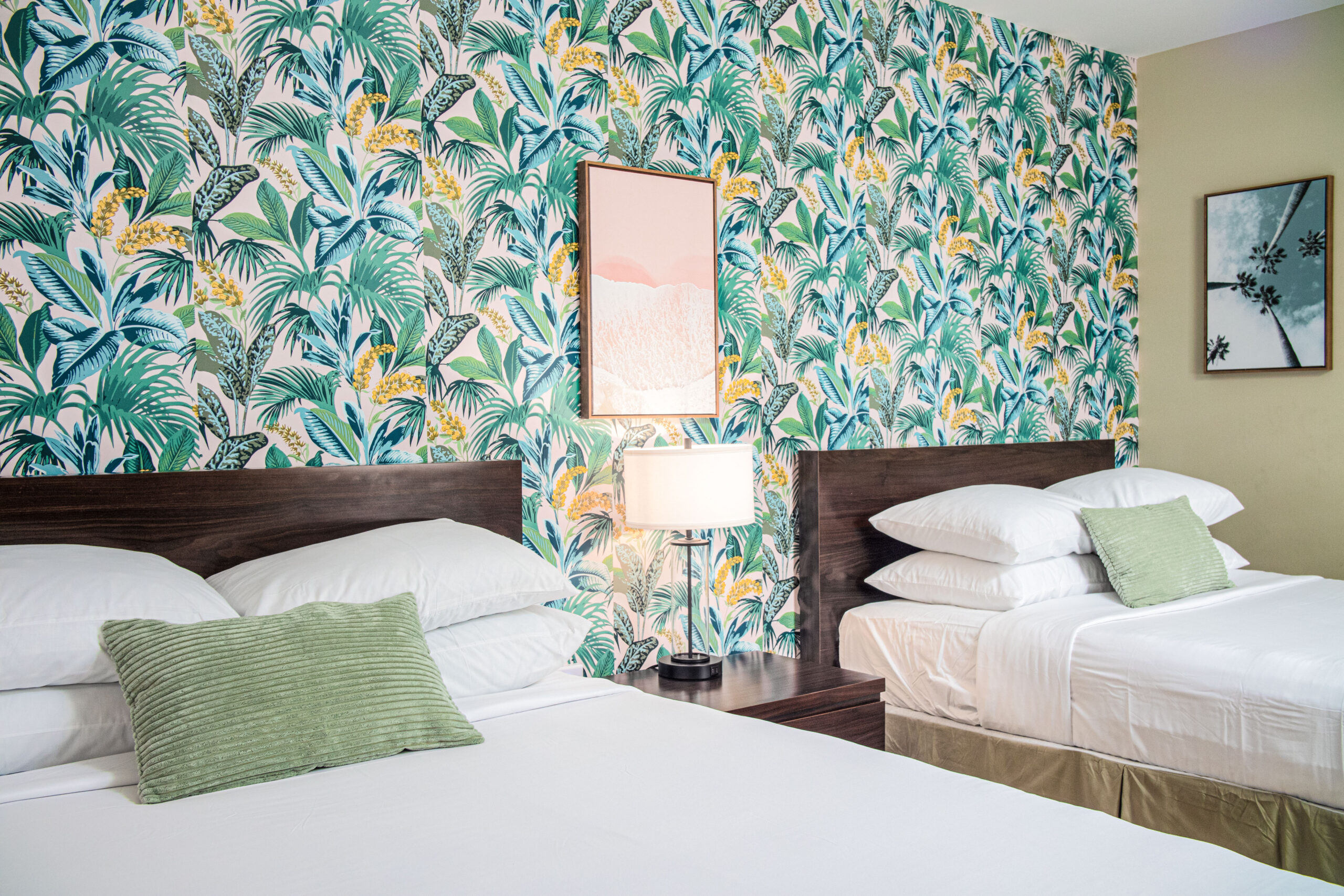 Need a place to stay after attending one of these concerts in St. Augustine, Florida? Why not head over to The Local – St. Augustine? Located on Anastasia Island, just down the road from The St. Augustine Amphitheatre, our comfortable beds are ready and waiting to welcome you after a long night of singing and dancing.