Skip to Content
Best Vegetarian Friendly Restaurants in St. Augustine 
If you're a vegetarian, chances are you're familiar with the classic offerings of soup and salad when dining out. After all, just because you're a vegetarian doesn't mean all you eat is lettuce! Thankfully, St. Augustine, Florida is full of delicious vegetarian-friendly offerings and even entirely vegetarian restaurants, so you can enjoy all they offer. From loaded veggie burgers, tasty breakfast and more, check out some of our favorite places to grab a vegetarian meal in St. Augustine.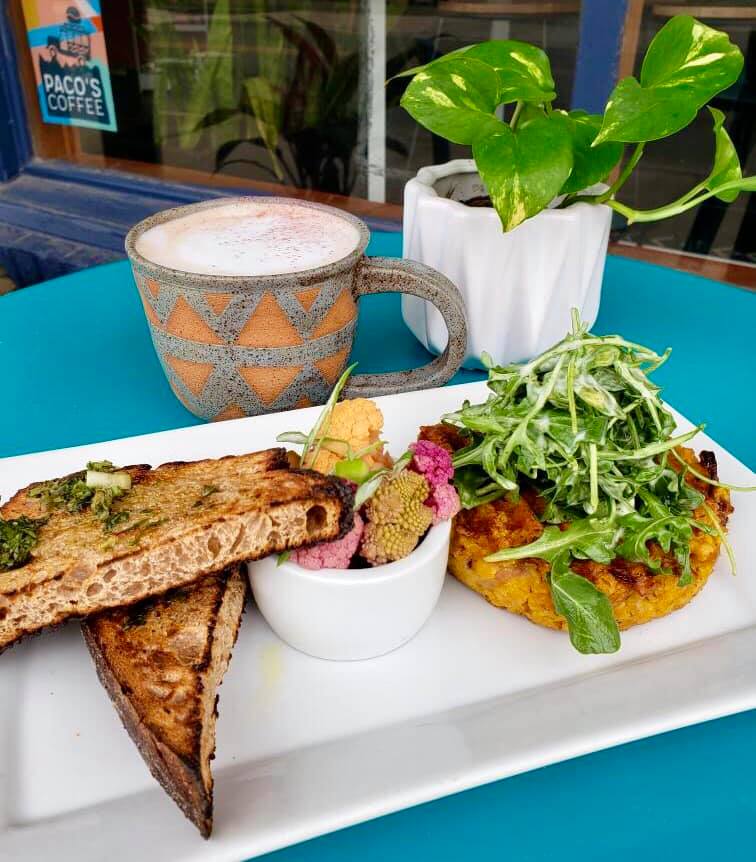 The Floridian 
A fan-favorite among locals and tourists alike, The Floridian is a must-visit when it comes to dining in St. Augustine, Florida – even more so if you're looking for a hearty vegetarian meal! Designed to deliver seasonal, local ingredients to all who walk through its doors, The Floridian can transform almost every entrée into a vegetarian dish including Golden Curry, The Tacos, Cornbread Stack, 'N Grits, and more by subbing out the protein for plant-based options such as tofu, tempeh, or the homemade black bean burger. They also offer a variety of vegetarian bites, such as house-made hummus, pickled veggies, and fried green tomatoes. It's not every day one can enjoy classic Southern fixins' with a vegetarian-twist. But, at this local eatery it's never been easier.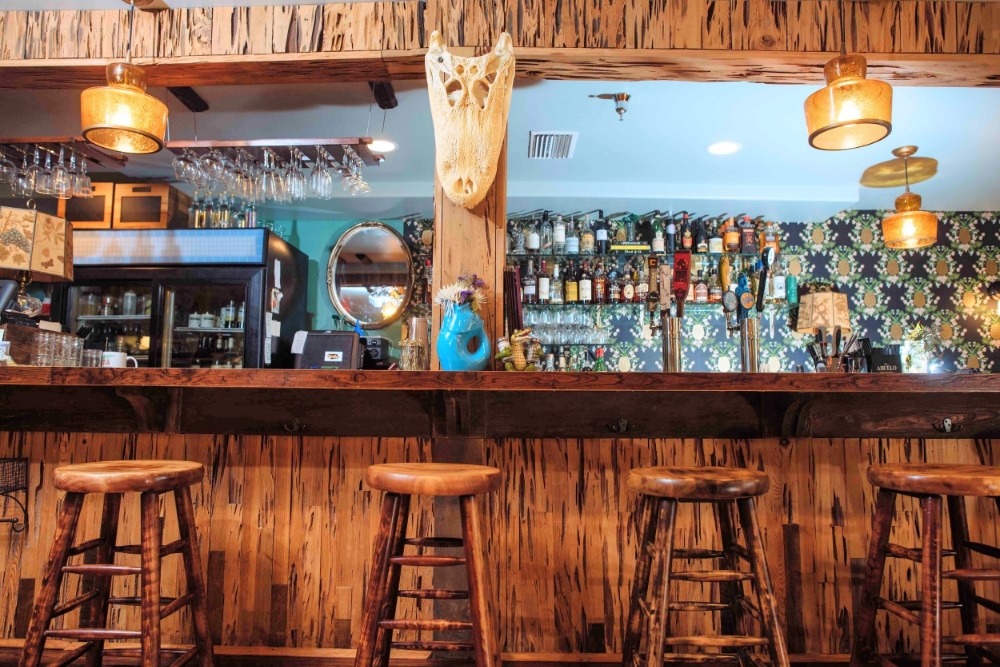 Crave 
The next time you're out and about exploring the town, Crave is the perfect place to stop in for a vegetarian meal in St. Augustine, Florida. Located on King Street, just a hop, skip, and a jump away from downtown, this local eatery serves up salads, wraps, and smoothies with house-made sauces and even sweet treats. Build your own salad or wrap from their options of fresh veggies and plant-based protein such as teriyaki tempeh, sweet potato hummus, black beans, chickpeas, and more. Just don't forget to complete your meal with a fresh fruit smoothie for that perfect balance of savory and sweet while also keeping you energized for a full day of exploring ahead!  
Buena Onda Café
This family-owned and operated restaurant serves up some of the most delicious vegetarian meals in St. Augustine, Florida. Buena Onda Café has one simple mission, to provide good food and good vibes to the people of St. Augustine. Their menu offers scratch-made vegetarian and vegan breakfast and lunch items, as well as plant-powered lattes, espresso, and coffee. Start your day off strong with their breakfast offerings like Vegan Frittata, "Sausage" Tacos, Avocado Toast, and Chia Seed Parfaits or stop in for a hearty lunch, serving up sandwiches, power bowls, soup of the day, veggie burgers, and more. No matter what you choose, you won't be disappointed.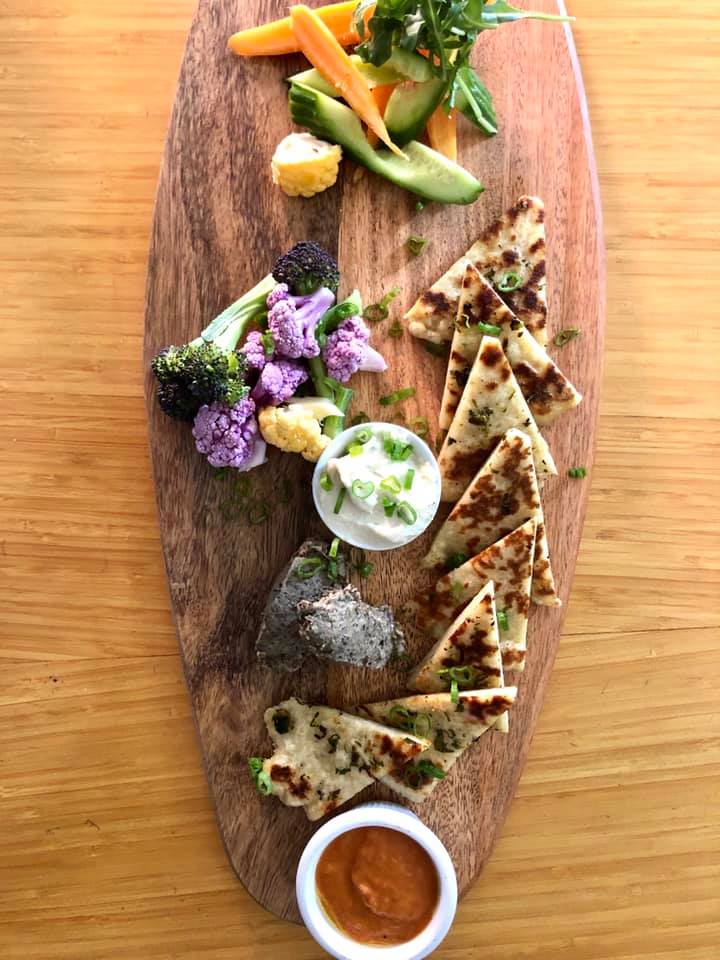 Big Island Bowls
If you're on island time, head to Big Island Bowls for an array of vegetarian offerings. You'll feel good after just one bite when serving up cold and refreshing acai bowls topped with house-made granola, fresh fruit, and your choice of superfood toppings. Not feeling fruity? Don't fret! This food truck also offers vegan rice bowls and burritos for you to enjoy all under the warm Florida sunshine. 
Back 40 Urban Café 
If you love an eatery that offers a little bit of everything, then Back 40 Urban Café is for you. 
This local restaurant offers an eclectic mix of Tex-Mex, vegetarian, and Caribbean fare for all to enjoy. Choose from tacos, salads, sandwiches, soups, and more – all crafted with fresh, seasonal ingredients to keep you coming back for more. Don't forget to try their homemade Datil Pepper Sauce – it goes with everything. The next time you're looking for a vegetarian meal in St. Augustine, Florida, head over to Back 40.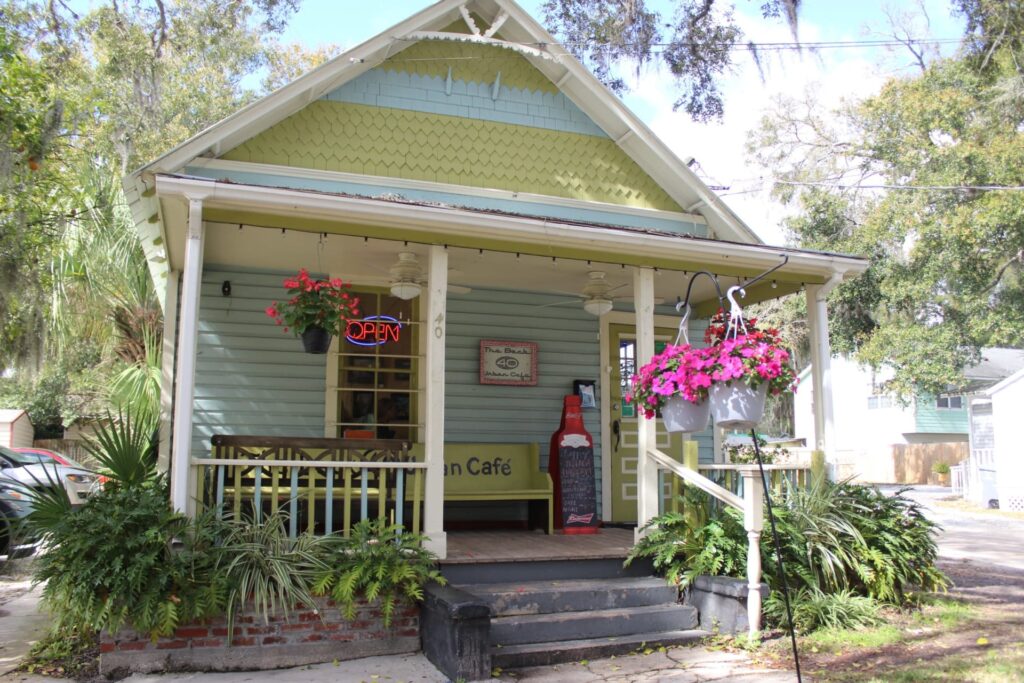 Manatee Café 
Located on the outskirts of downtown St. Augustine off of State Road 16 sits a small café known for their tasty food and vegetarian offerings. Manatee Café is an entirely vegetarian-friendly eatery serving up breakfast and lunch with a twist. Each meal is crafted with organic fruit, vegetables, grains, legumes, and fresh herbs, providing guests with a truly one-of-a-kind experience. From classic offerings like veggie omelets, pancakes, and waffles to noodle stir fry and tofu scramble, there's something for everyone on this menu. Be sure to purchase some of their homemade hot sauce – once you try it once, you'll want to put it on everything. 
Eat Your Veggies and Rest Up 
After a day of eating well, there's no better place to rest than The Local – St. Augustine! Located on Anastasia Island, conveniently between downtown and St. Augustine Beach, our renovated rooms and comfortable amenities are ready and waiting to greet you.