Skip to Content
Best Surf Shops in St. Augustine 
Everyone knows it's always summer in the Sunshine State and that means getting to enjoy the beach year-round. Thankfully, St. Augustine, Florida has plenty of surf shops to help you embrace your inner Beach Bum. From clothes, accessories, and, of course, surfboards, you'll find everything you need to enjoy the salty air. Who's ready to get shopping?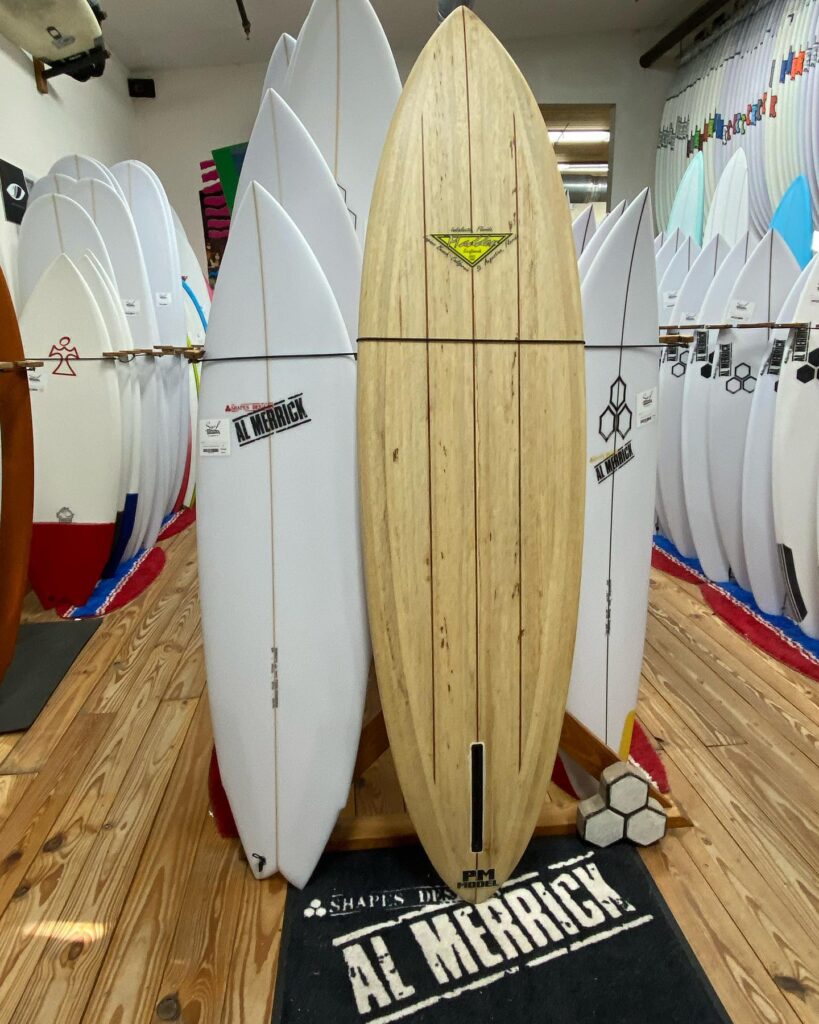 Aqua East Surf Shop 
When it comes to surf shops in St. Augustine, Florida, Aqua East is your one-stop shop for all things beachy. Guests are invited to shop their array of surfboards, swimwear for men, women, and children, as well as wetsuits, surf accessories, skate accessories, and more. Located on Anastasia Island, stop in and find all that you need for your next beach visit. 
Pit Surf Shop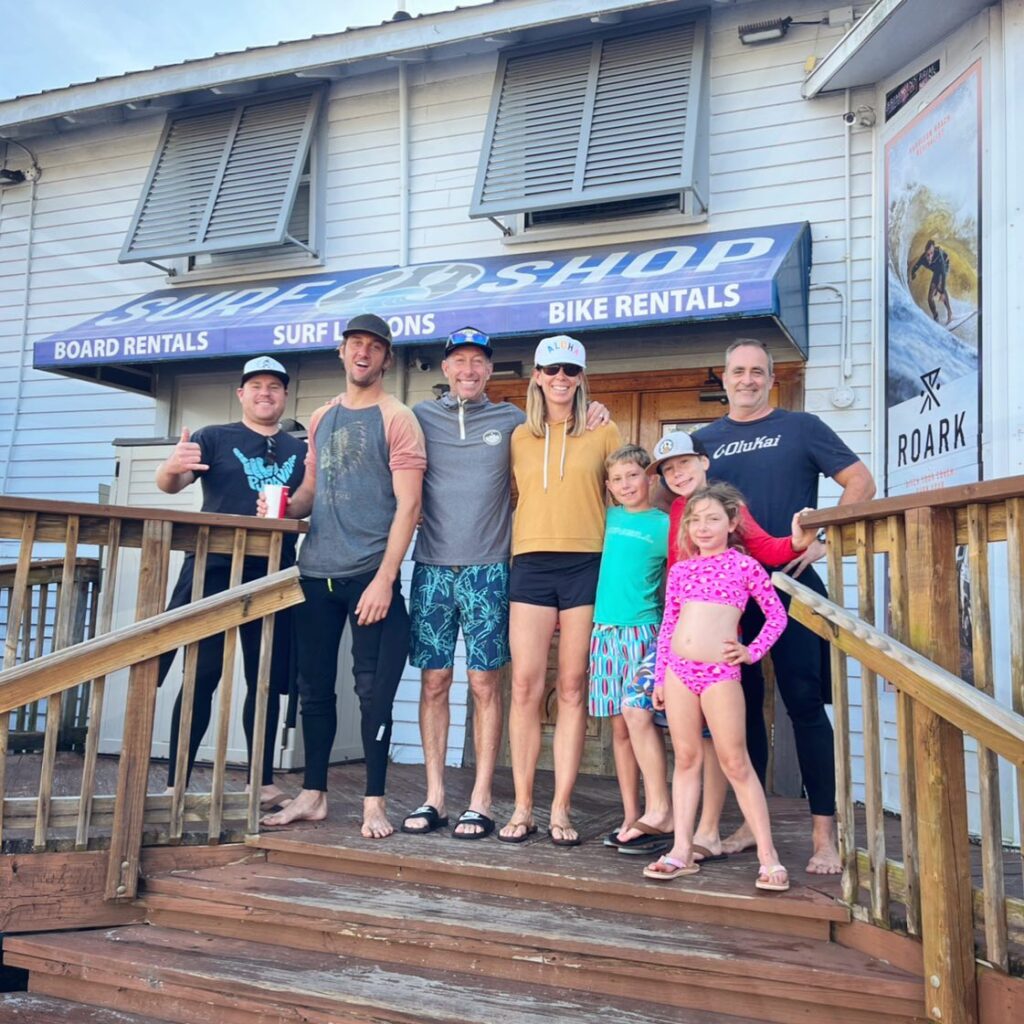 Conveniently located in the heart of St. Augustine Beach and next door to local eatery, Stir It Up, Pit Surf Shop offers everything you and the family need for a trip to the coastline. With an abundance of high-quality beach apparel from the best brands, including Fox, Lucy Love, Rip Curl, and RVCA. Pit also invites you and your crew to enjoy the very best that the beach has to offer with surfboards, bikes, SUPs, chairs and umbrellas, body boards and skim boards, kayaks, and wet suits all available to rent. So, whether you're just looking to lounge on the beach in your new suit, or you want to catch a wave, this St. Augustine, Florida surf shop is here to help. 
Surf Station 
Founded in 1984, Surf Station was brought to life through a love of St. Augustine surf culture. Located on the corner of Anastasia Blvd, this St. Augustine surf shop has something for everyone – including the world's largest surfboard collection! If you're looking to enjoy St. Augustine's local culture as you explore, then the Surf Station is the place for you. Shop wetsuits, surf apparel, and boards while also learning about the history of St. Augustine surf culture. Looking for a bite before heading to the beach? Head next door to Nalu's Tropical Takeout for a quick bite. 
Mangrove Surf Shop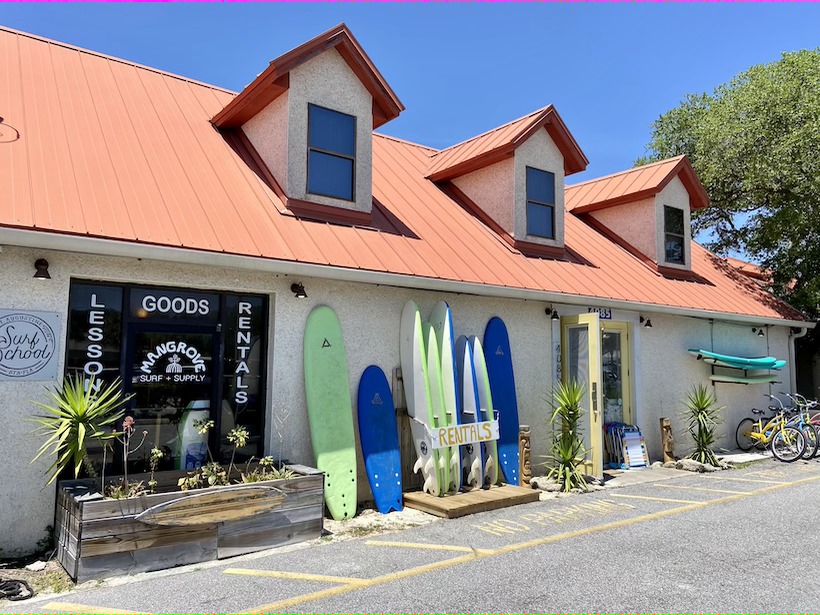 Family-owned and operated, Mangrove Surf Shop was founded on a mission to serve the St. Augustine, Florida surf community with all their surf needs. Whether you're in the market for a new surfboard, or just want to rent one for your stay in the Ancient City, this St. Augustine surf shop has you covered. Shop apparel, accessories, logo'd goods, and more when you visit Mangrove. 
Where Salt Meets Soul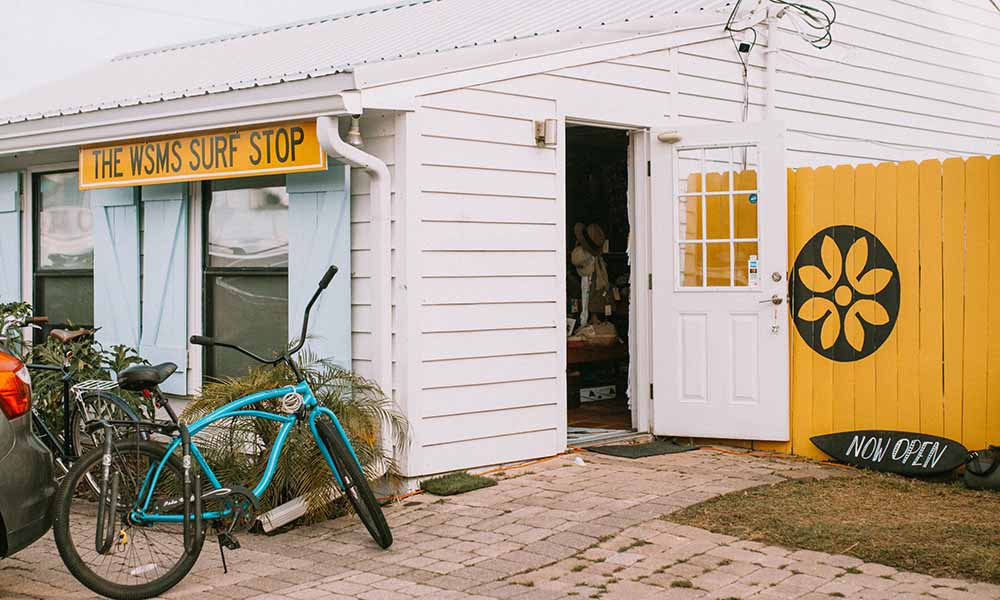 Known by locals as WSMS and located just a stone's throw away from St. Augustine Beach, you'll hear the waves calling your name when you visit this St. Augustine, Florida surf shop. Where Salt Meets Soul was designed to develop, serve, and inspire through unique products and, of course, a love of surfing and the community it represents. Explore this carefully-curated surf boutique filled with an abundance of local goods, apparel (new, used, and vintage), surfboards, accessories, local art, and more. 
Ride the Wave  
Looking for a place to stay after a day spent exploring St. Augustine surf culture? Head over to The Local – St. Augustine! Located conveniently on Anastasia Island, just minutes from downtown and St. Augustine Beach, our rooms will offer you a home away from home in a warm, relaxing and inviting setting.