Skip to Content
Best Pizza in St. Augustine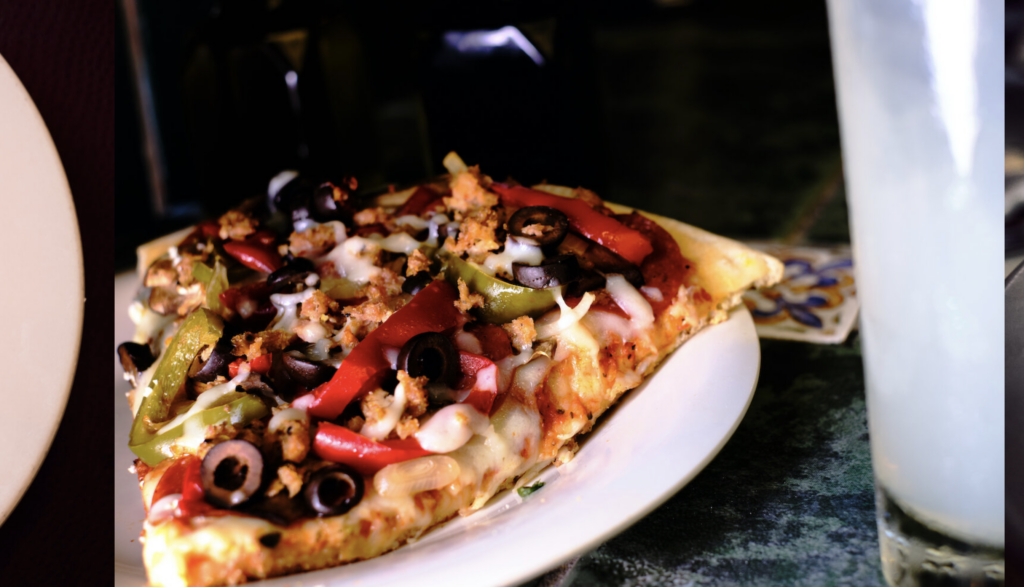 If you had to choose your favorite meal, what would it be? For many, the answer is pizza. In fact, according to the American Pizza Community, 94% percent of Americans include pizza in their go-to meals. So, it's safe to say that pizza holds a special place in our hearts. If you're one of the many with a strong love of all things pizza, you're in luck because St. Augustine, Florida serves up some of the best – from thick crust to crispy thin slices, a variety of toppings or the fan-favored extra cheese – there's something for everyone! So, the next time you're wandering through the Ancient City, pop into one of the many pizzerias in St. Augustine, Florida and grab a slice.
Anthony's East Coast Pizza
Located on Anastasia Island, just a short walk to St. Augustine Beach, Anthony's East Coast Pizza is a must-have after a day spent on the beach. Build your own pie, or order one of their specialties inspired by the five boroughs of New York City, you can't go wrong! With a variety of toppings from fresh veggies, spicy meats and so much more, there's something for everyone to enjoy.
Viola's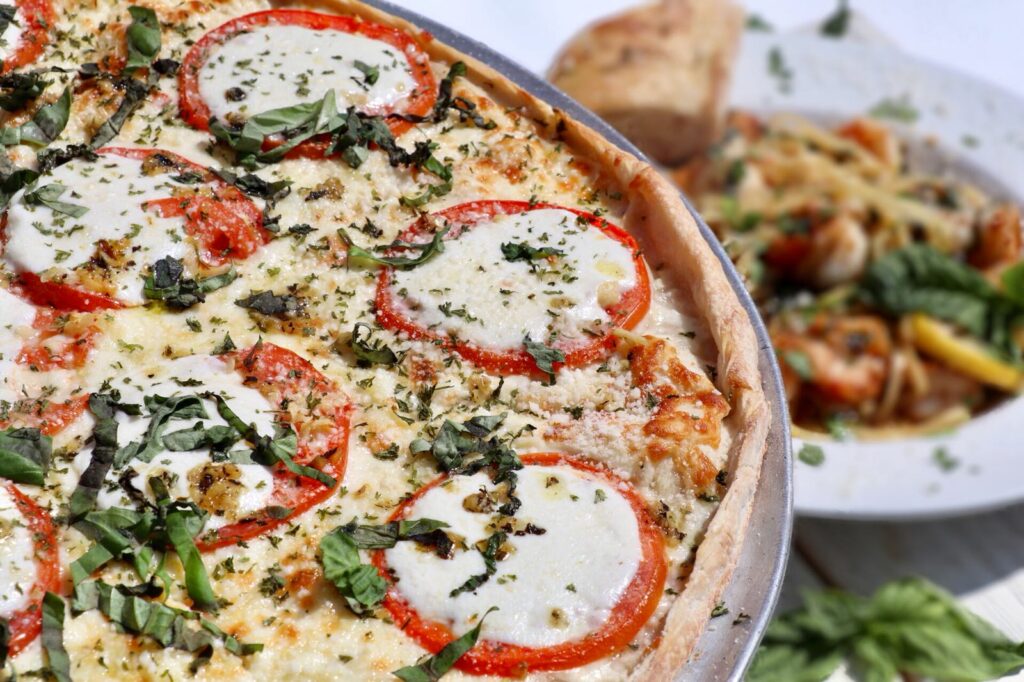 Just a hop, skip and a jump from St. Augustine Beach lies Viola's Pizzeria. The family-run Italian bistro offers a classic menu with all of the favorites, including scratch-made brick oven pizza. If you're in the mood to explore the sites, take a drive down south for a dinner on the patio at Viola's for a delicious meal that you won't regret. With a variety of menu options to choose from like Margherita, Veggie Lovers, Supreme and Great White, Viola's also offers the chance to build your own pizza from their extensive list of toppings so you can create the pizza of your dreams. What could be better?
Amici Italian Eatery
If you're looking for one of the best family-owned pizzerias in St. Augustine, Florida, it's time to visit Amici Italian Eatery. Opened by brothers Carmelo and Giuseppe in 1998, Amici has been providing unsurpassed Italian food, hospitality and atmosphere for over 20 years! Their Executive Chef Carmelo has more than 40 years of experience preparing Italian cuisines, with each dish representing the culture and love for an authentic experience. Their wood-fire pizza is a delicious example of their love for the Italian cuisine, offering guests with over 10 pizza options to choose from.
Pizza Time
Located in the heart of downtown St. Augustine, Florida sits one of the best pizzerias in town. Pizza Time serves Brooklyn-style pizza both by the slice and as whole made-to-order pies. Each pizza is crafted using only the freshest ingredients and a true New York-style crust for the perfect bite every time. Whether you're stopping in for a quick family meal or just want to enjoy a slice as you walk around St. George Street, Pizza Time never disappoints. It's essential to note that this shop does not accept credit or debit cards, so come prepared with cash!
Carmelo's Pizzeria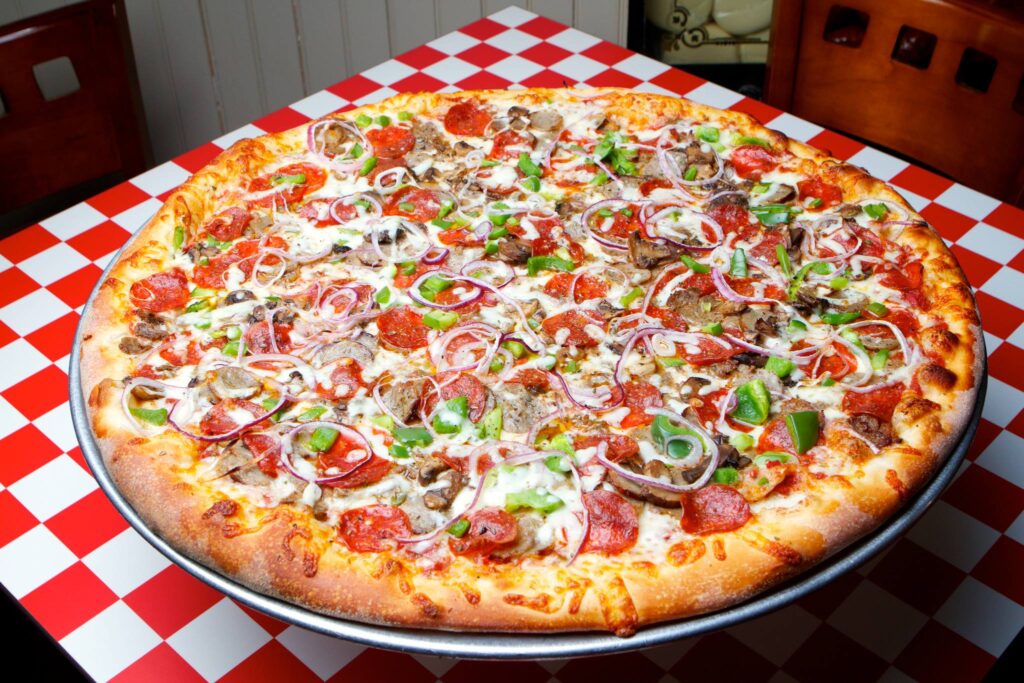 Located on the outskirts of Downtown St. Augustine there is a fan-favorite pizzeria, where the locals go. Popular among Flagler College students, and those wandering the streets, is Carmelo's Marketplace Pizzeria. Filling the need for convenient dining at reasonable prices. With quick, made-to-order pies there's something for everyone to enjoy. 
Pizzalley's
If you follow the scent of fresh herbs and melted cheese down the path of St. George Street, you'll find yourself at the door of Pizzalley's. With a full menu comprised of all things Italian-cuisine, including, of course, brick oven pizza, you are welcomed to choose from a list of mouthwatering gourmet slices, or create your own custom-order pie from their list of toppings.
Just don't forget to save room for one of their traditional Italian desserts – after all, what's pizza without a slice of Tiramisu?
Antonio's New York Style Pizza
If you're looking for a truly authentic pizza experience, then it's time to try one of the fan-favorite pizzerias in St. Augustine, Florida – Antonio's New York Style Pizza. Enjoy handcrafted pies alongside a wide menu of subs, calzones and so much more! The perfect stop after a day exploring the Ancient City, this will be sure to have you feeling energized and ready for more!
Romano's
For a delicious meal with some of the best pizza in town, head over to Romano's On The Beach! With over a dozen specialty pizzas to choose from, as well as the option to create your own custom pie, Romano's has everything that you're looking for in a local pizzeria. We recommend "The Grandma" – square-shaped, thin crust pizza topped with fresh sauce, olive oil and creamy mozzarella for a truly old-fashioned pizza experience.
Book Your Stay Now!
The Local – St. Augustine! Located on Anastasia Island, just five minutes from downtown and only a short drive to St. Augustine Beach, our renovated rooms and comfortable amenities are ready and waiting to greet you.