Skip to Content
Pet-Friendly Restaurants in St. Augustine
There are many reasons to love St. Augustine, Florida from the gorgeous weather, historic landmarks, picturesque views, and pet-friendly businesses! After all, exploring the Ancient City is all the more fun with your furry friend by your side and thankfully, there are plenty of pet-friendly restaurants in St. Augustine for you all to enjoy the next time you're out and about.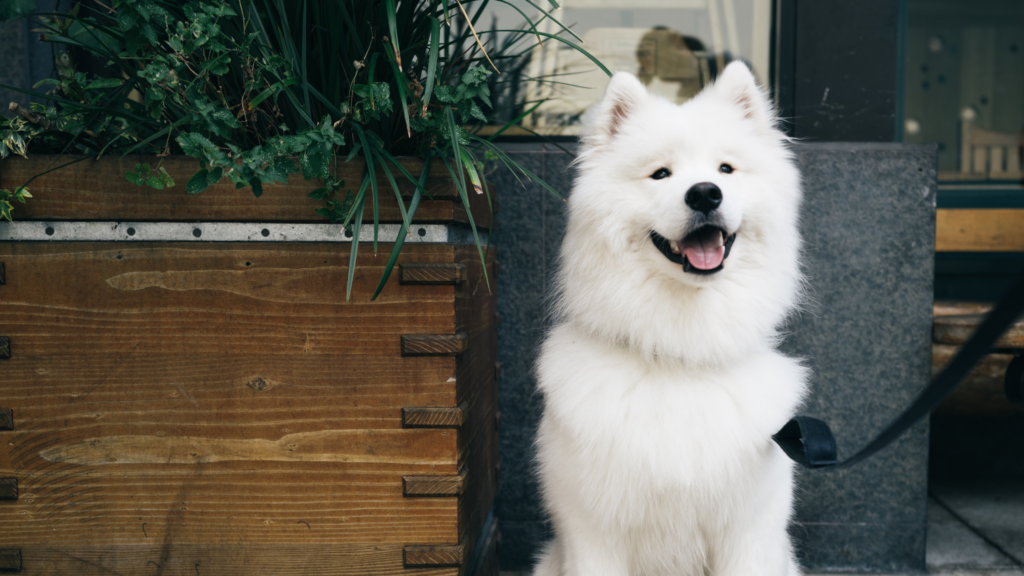 Harry's Seafood, Bar & Grille
Located in the center of historic downtown, Harry's Seafood, Bar & Grille is the perfect place to kick back with your pup. Grab a seat in their courtyard and enjoy a New Orleans-inspired meal as you listen to live music under the Florida sunshine. Your pet will enjoy plenty of love and, of course, a complimentary water bowl to keep them happy and refreshed.
O.C. White's
Historic location, fresh seafood and dog-friendly. What more could you ask for? O.C. White's is nestled in downtown St. Augustine, Florida within a historic home serving up Southern-inspired platters, including homemade crab cakes, fresh grouper, fresh shrimp, lobster, crab, and more. Of course, your pup is welcome to join you at your outdoor table so you can enjoy all they have to offer with your loyal friend by your side.
Beachcomber
Is there anything better than a delicious meal and cold drink after a walk on the beach? We don't think so! You pup would probably agree. That's why Beachcomber is a must-visit when it comes to dog-friendly restaurants in St. Augustine, Florida. Located on Anastasia Island just steps from the beach, this laid-back restaurant invites you and your furry friend to enjoy a shaded, outdoor table with a menu offering fresh seafood, burgers, tacos and more.
The Floridian
When it comes to local dining, there's nothing like The Floridian. Located in the heart of downtown St. Augustine, this local eatery is known for its southern comfort food made with locally sourced ingredients and seasonal twists. You'll enjoy delicious items such as pickled shrimp, fried green tomatoes, grain bowls, fresh salads and more. The Floridian is also one of the many dog-friendly restaurants in St. Augustine, so grab a seat on their covered patio and dive in.
Aunt Kate's
Located on the outskirts of St. Augustine along the bank of the Tolomoto River, Aunt Kate's has been serving some of the best local seafood for over 100 years! Enjoy a fresh platter of steamed oysters, peel 'n eat shrimp, salad, homemade soups and more in a quaint setting that connects you with nature. Head out to the deck and sit beneath the trees for a pet-friendly experience that will also provide a gorgeous view of the sunset. We're sure your pup will also be entertained watching the pelicans, dolphins and manatees swim by.
Bring Your Pet to The Local 
After you're done exploring pet-friendly restaurants in St. Augustine, Florida, kick back and relax with a stay at The Local! We allow dogs to accompany you on your visit to the Ancient City, so they don't have to miss out on the adventure. Our comfortable beds are ready and waiting to provide you and your pup with a relaxing stay. Learn more about our pet policy here.