Skip to Content
Our Favorite Ways to Stay Active in St. Augustine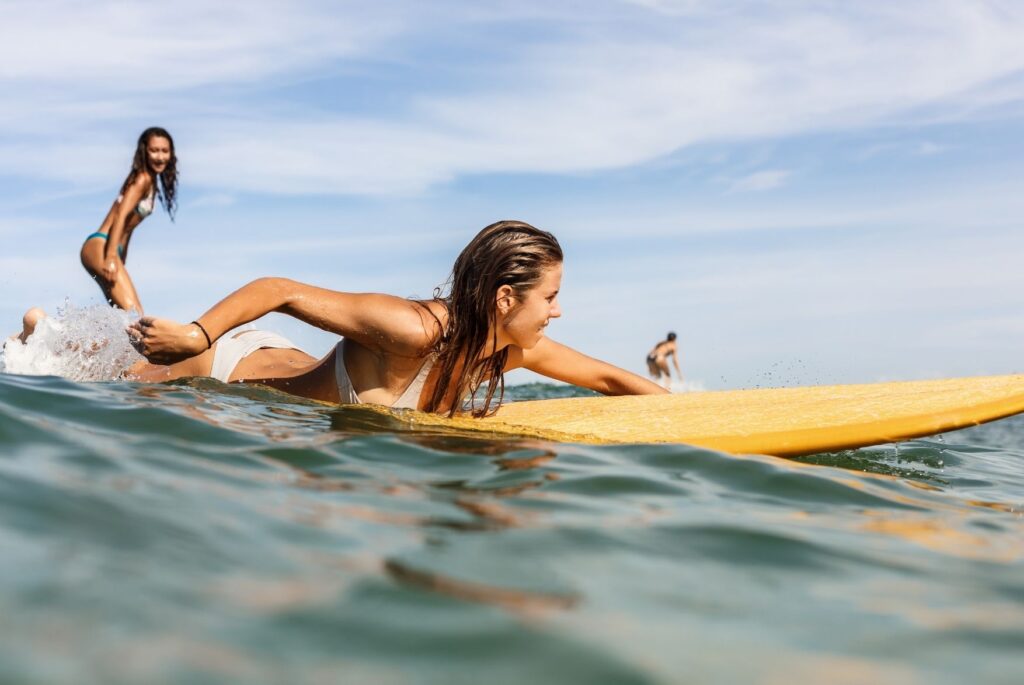 Everyone knows that a daily dose of exercise is recommended for a healthy life. Whether it be walking, cycling, swimming, yoga or just climbing the stairs in your house, we're always on the search for the next best exercise. But, what if you're tired of going to the gym just to walk mindlessly on the treadmill? Well, you're in luck! There are many ways to stay active in St. Augustine, Florida that don't include a gym membership. From surf lessons, hiking trails, bike paths and more, the nation's oldest city has something for everyone.  
Hike the Nature Trails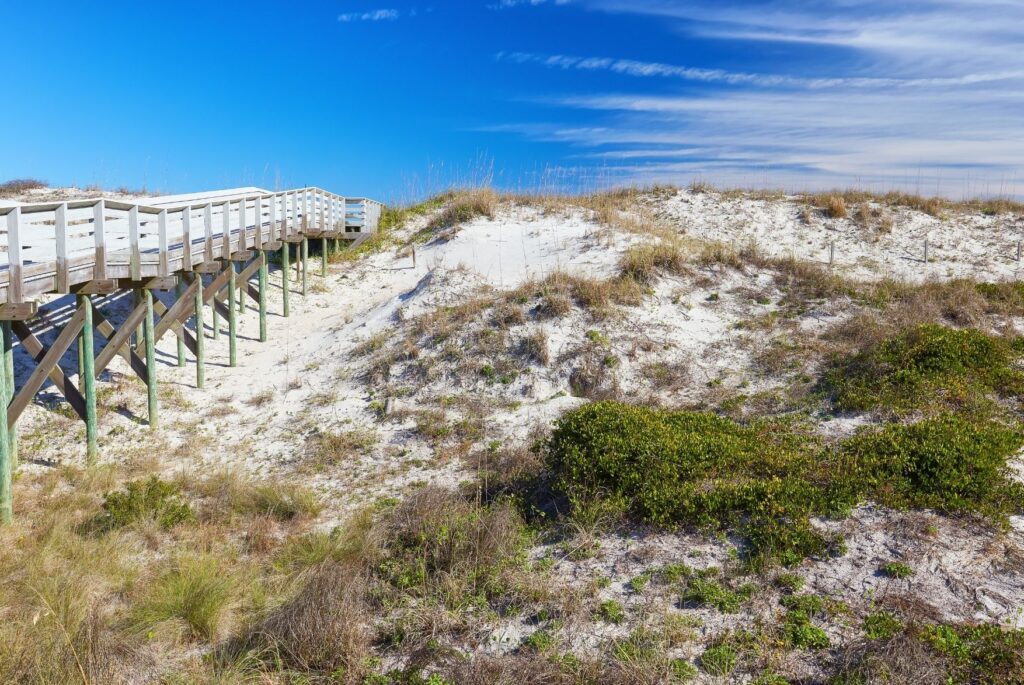 Florida may not have mountains, but our sandy terrain and variety of state parks will keep you on your toes. With so many state parks to visit, it's never been easier to get active in St. Augustine, Florida. Head over to Anastasia State Park and explore the Ancient Dunes Nature Trail shaded by maritime hammock or walk along miles of pristine beach to feel your toes in the sand. If wildlife is what keeps you moving, head over to Faver-Dykes State Park and explore one of their four trails to take in the sights of native blueberries and wildflowers, and keep your eyes peeled for one of the many bird species in the area. Or, head down south toward Washington Oaks State Park and climb along the coquina rocks or hike the Bella vista trails. With so much to see, it won't even feel like exercise!
Take a Surf Lesson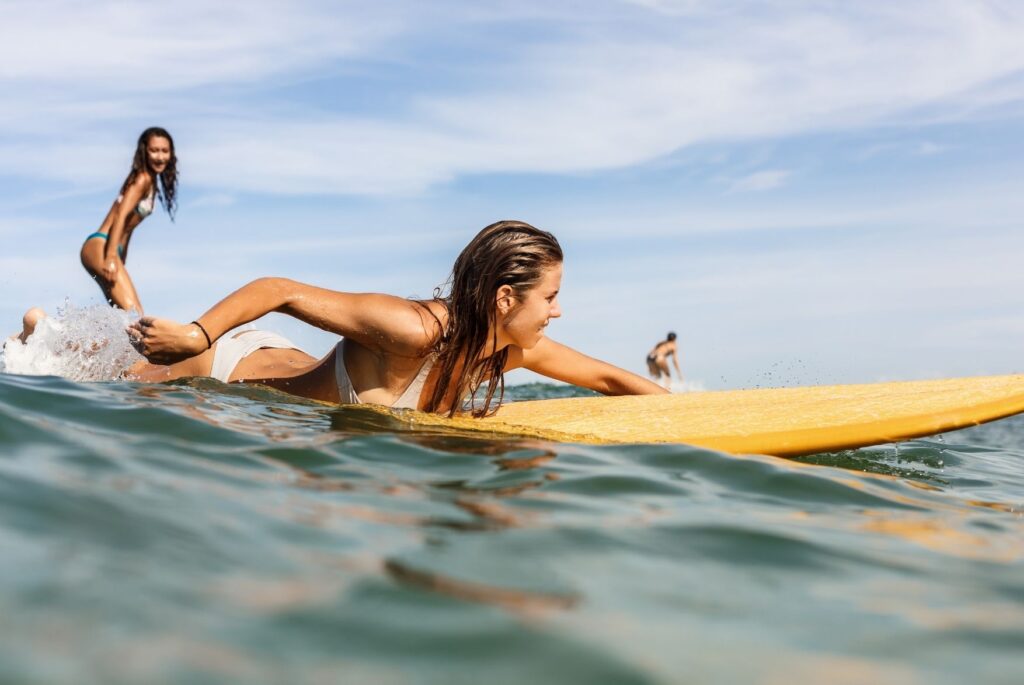 If you're a Florida native, then chances are you or someone close to you spends their free time in the water. If you're new to the world of surfing, then why not get your heart rate up by riding a wave? Whether you're an experienced surfer or a first-timer, surfing is a tried-and-true way to get active in St. Augustine, Florida. If you've never stood up on a board and don't know where to begin, there are a variety of surf lessons for you to explore. Suppose you're looking for lessons for the whole family? Then head over to Happy Waves Surf School in Vilano Beach. If you're looking for a solo lesson, there's nowhere better than Pit Surf Shop located right off of A street in St. Augustine Beach. You'll be a pro in no time!
Bike Through Town or Explore a Bike Path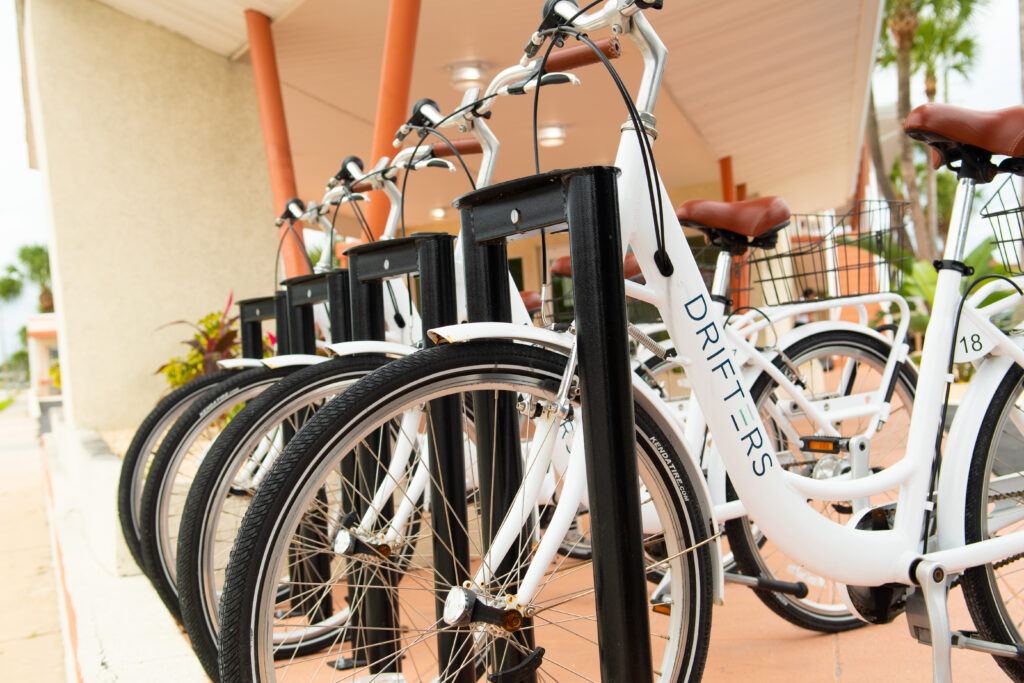 Biking is probably one of the most underrated forms of exercise. It provides a low-impact way to get your daily movement in while also allowing you to take in the surrounding sights. Thankfully, biking is a fan-favorite in Florida, making it a sure-fire way for you to get active in St. Augustine. If you're looking for a ride focused on distance, then head out to explore the surrounding bike trails such as the Lehigh Greenway Rail Trail, the Palatka-to-Lake-Butler State Trail or the Palatka Urban Trail – all of which will provide you with a look inside the back streets of the Ancient City. If you're looking to keep things leisurely, then rent a bike from DRIFTERS (we have some on-site and available for rent at The Local – St. Augustine) and set out to explore the town in a whole new way.
Climb the Lighthouse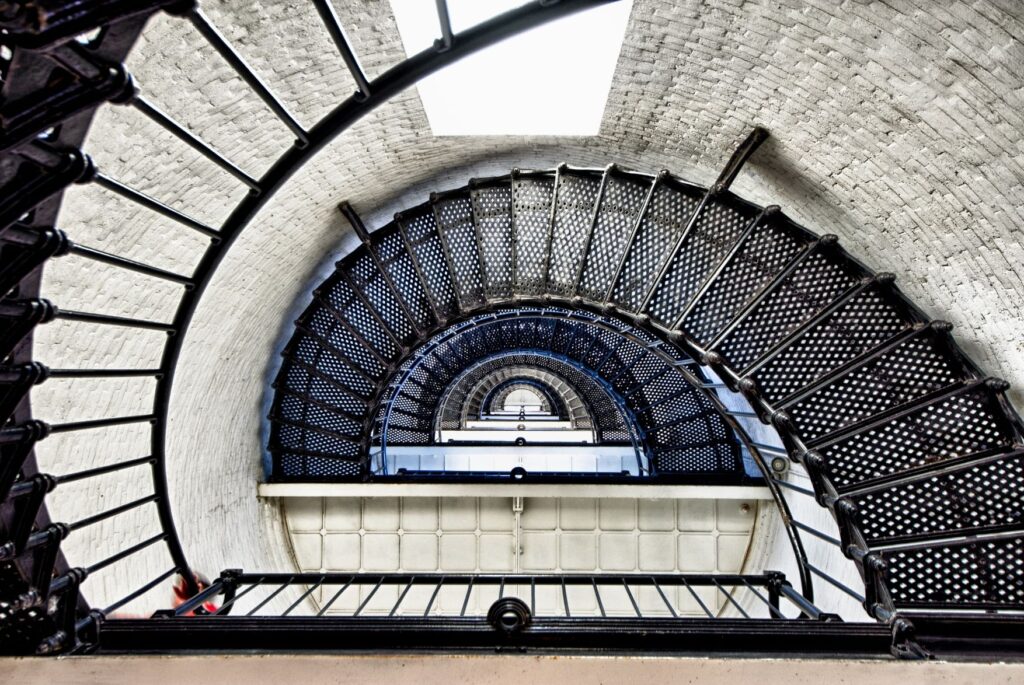 This may not seem like your typical way to get active in St. Augustine, Florida, but the lighthouse is one of the best ways to get your steps in. With 219 steps to the top, the St. Augustine Lighthouse will not only get your heart rate up, but will also provide you with one of the best views of the city. Once you reach the top, you'll be overwhelmed by the sights of Matanzas Bay, the downtown skyline and more, so much so that once you get down to the bottom, you just may want to climb it again!
Paddleboard Through the Bay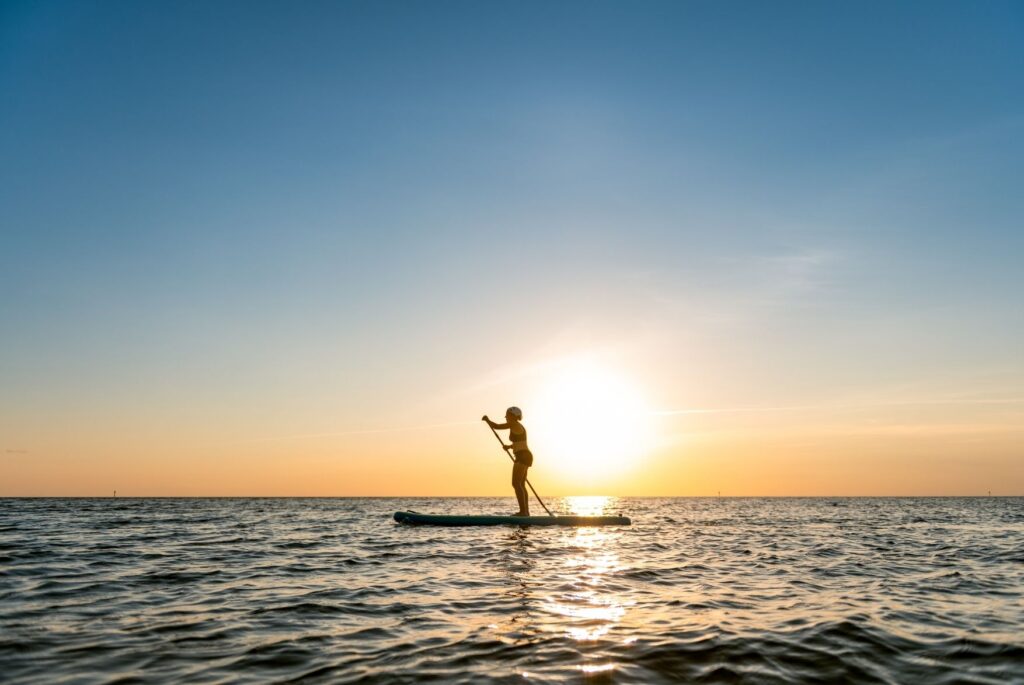 If you're not a fan of surfing, but are looking for another way to get out on the water, then why not try stand-up paddleboarding (SUP)? A great way to engage your abdomen muscles, stand-up paddleboarding is one of the most beneficial and relaxing ways to get active in St. Augustine, Florida. Head out on the calm water and paddle along as you search for dolphins, fish and birds. Once you feel steady, stand on up and give it your all not to fall off! If you're looking for more of a challenge, try a SUP yoga class, where you'll paddle out, anchor your board and practice yoga poses in the serenity of the open water. Don't worry, if you fall, you'll just get a little wet.
Rest Up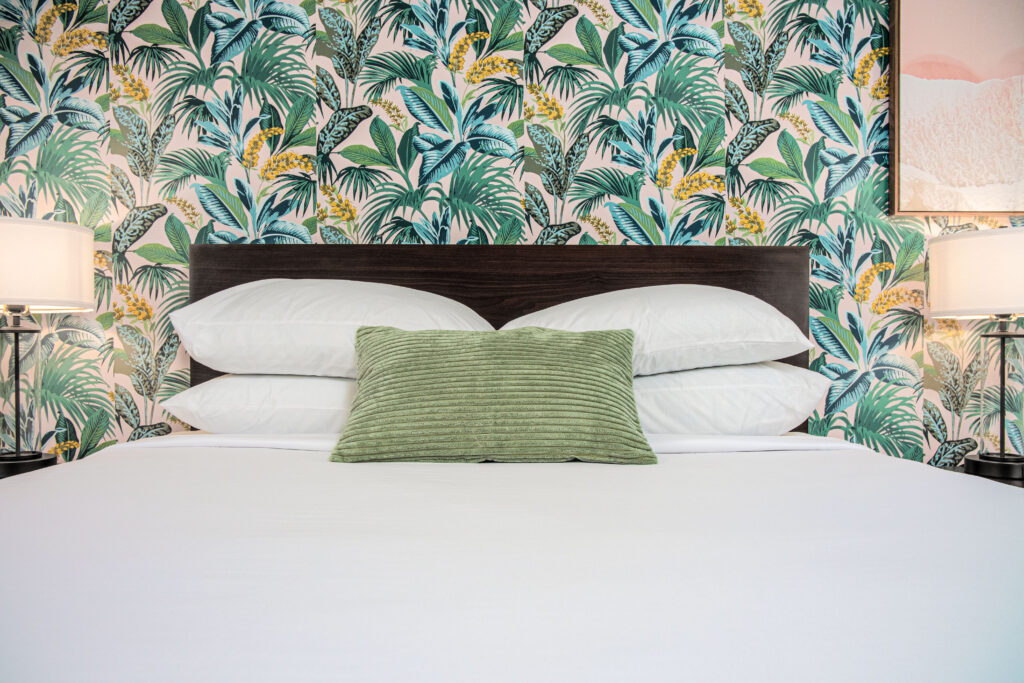 Everyone knows that exercise is followed by rest, so if you're in need of a place to rest up after your day of getting active in St. Augustine, Florida, head over to The Local – St. Augustine. Located on Anastasia Island, between St. Augustine Beach and historic downtown, you'll enjoy the convenience of digital check-in, upgraded rooms and comfortable beds that will have you sleeping like a baby.