Skip to Content
Kid-Friendly Spots in St. Augustine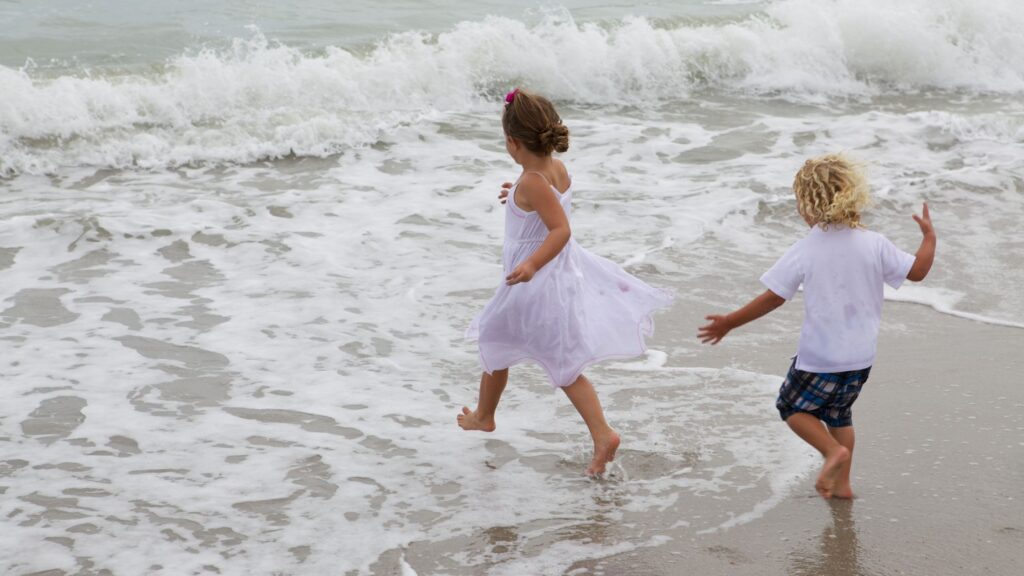 St. Augustine's small town, coastal charm attracts many — history buffs, cocktail enthusiasts, surfers, and sunbathers — and it's a perfect place for families with children of all ages. Whether it's hitting the beach for sandy and salty fun or wandering the cobblestone streets downtown, there is an adventure for all in sunny St. Augustine, Florida. 
Fiesta Falls Miniature Golf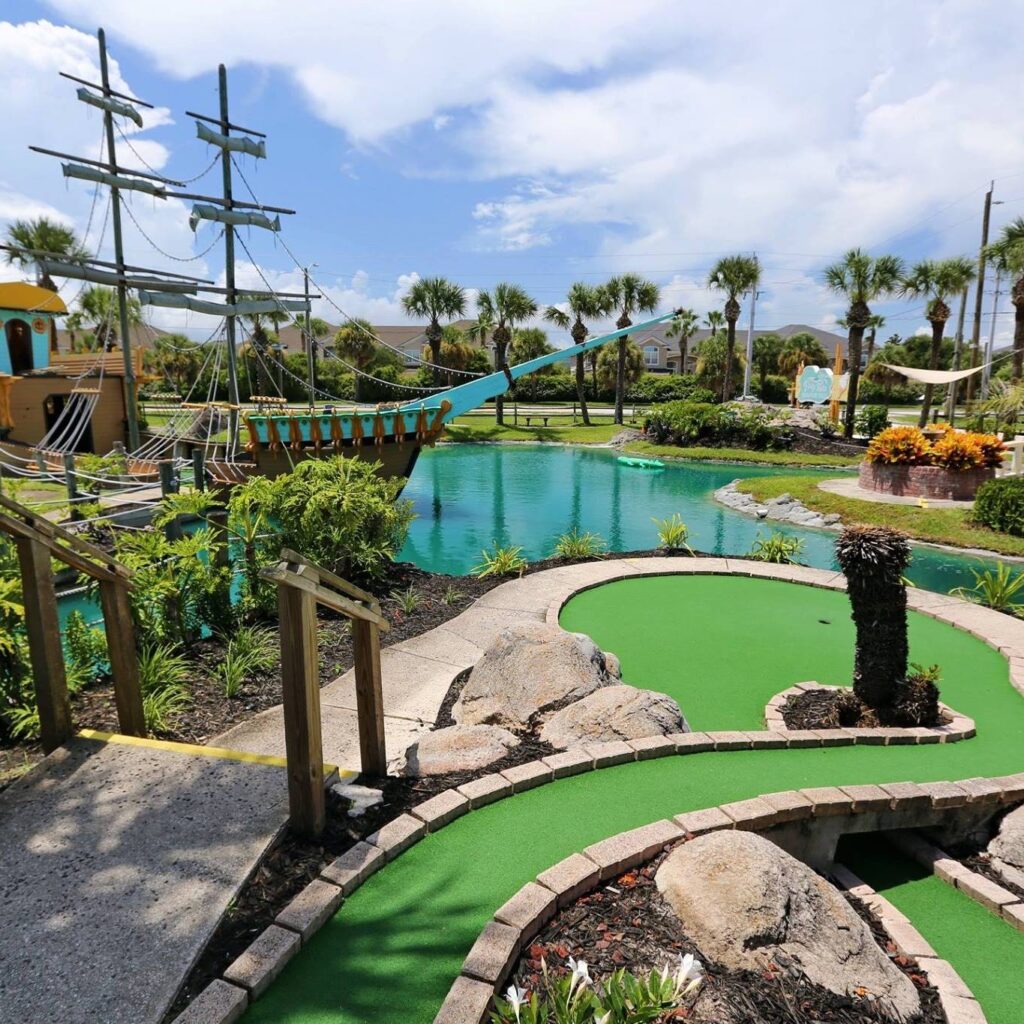 This 18-hole miniature golf experience is located on Anastasia Island, just steps from St. Augustine Beach. The award-winning, landscaped course features 8 waterfalls, a 65-foot Spanish ship and dazzling ocean views. An average game takes just under an hour, giving the family time to enjoy delicious soft-serve ice cream, milkshakes and desserts. With a lighted course, you can even play under the stars! Tickets cost $14.50 for adults, $13.50 for seniors (62+)  and $11.95 for kids (3-12). Children under 3 and adults over 80 play for free! Fiesta Falls Miniature Golf is the perfect setting for family-friendly competition to battle out who can putt-putt the best!  
Ripley's Believe It or Not!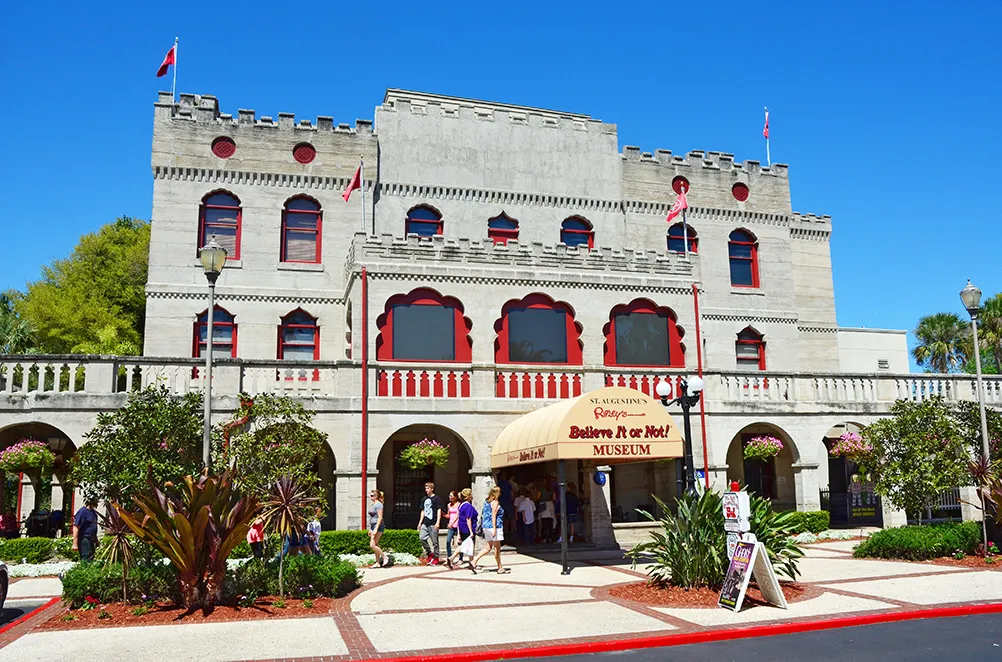 Adventure really does begin here! Boasting of the "hard to believe, but undeniably true," Ripley's Odditorium is home to hundreds of artifacts collected by the world-famous traveler Robert Ripley. The museum was established in 1918, and is housed in the historic Warden Castle that was constructed in 1887. Exhibits feature art, pop culture memorabilia, interactive games and animal oddities that you truly must see to believe (or not!). For those looking for a more thrilling experience, enjoy the Haunted Castle, which offers hands-on training and experience with paranormal investigation — St. Augustine is the Oldest City after all! Ripley's Believe it or Not! also hosts Red Train Tours where you can sightsee the city's historic streets while learning their rich history. Purchase single-attraction tickets or money-saving combo packages online or in-person.
St. Augustine Alligator Farm Zoological Park
An accredited zoo and quintessential Florida attraction, the St. Augustine Alligator Farm Zoological Park is a thrilling educational and interactive experience for the entire family. Beginning in the late 19th century as a small exhibition of Florida reptiles, today they are home to even more rare and beautiful reptiles, birds of Africa, exotic monkeys and lemurs, and so many more fascinating species. Learn about wildlife research and conservation, watch an alligator feeding, hold a live snake or zip-line through the zoo with alligators and crocs right under your feet! You can even encounter Galapagos tortoises, the oldest residents at the Farm, as well as the beloved Maximo, a 15-foot, 1,250-pound saltwater croc. Tickets are available online or at the gate, and they are open every day of the year.
One Twenty Three Burger House
With a lively atmosphere located downtown, this burger joint is the perfect pick-me-up after strolling the streets of historic St. Augustine. One Twenty Three Burger House offers plenty of delicious options for both parents and children, with a large menu featuring salads and sandwiches, starters and wings, specialty and craft-your-own burgers and ice cream and shakes. Kids will delight in getting to choose from fun flavors like Superman and cookies and cream or the classic strawberry, chocolate and vanilla. The kids menu, called FOR THE YOUNG UN'S, offers mac 'n cheese, hot dogs, chicken fingers and, of course, burgers and fries. Enjoy this 'house' with a homey atmosphere that welcomes families with open arms.
St. Augustine Pirate & Treasure Museum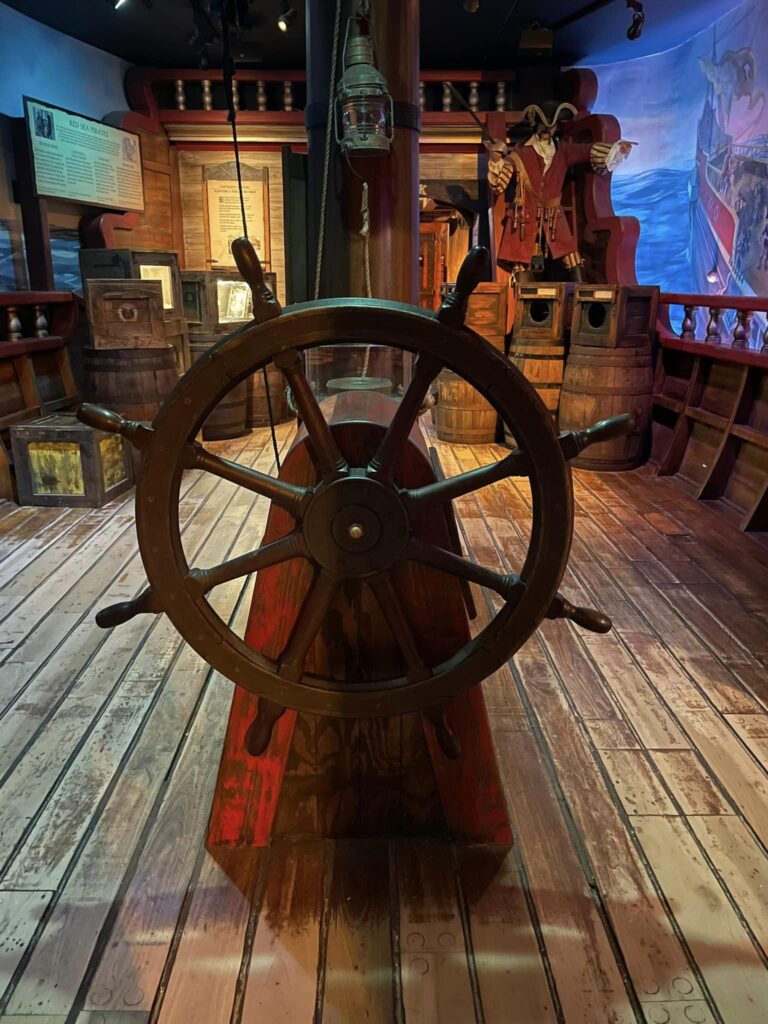 An interactive and exciting educational experience, St. Augustine Pirate & Treasure Museum sets sail 300 years into the past, in Port Royal Jamaica at the height of the Golden Age of Piracy. Featuring hundreds of artifacts from the 1600s to present day, learn about pirates that frequented the nation's oldest city and played a major role in the history of pirates. Tickets for kids ages 5 to 12 are $9.99 for regular admission and $7.99 for residents. Adult tickets cost $17.99 for regular admission and $15.99 for residents and military. Senior tickets (ages 60+) are $15.99. Choose the pirate life for the day with your family. Located directly across from the historic Castillo de San Marcos Fort.
Mellow Mushroom
Located on Anastasia Island, just over the bridge from downtown, Mellow Mushroom is the coolest place to get pizza, and a favorite for locals and tourists alike. Experience their hand-tossed, Southern style stone-baked pizza, with unique topping combinations, in their infamous funky and fun environment. The walls are covered with art by regional artists like Susan Tedeschi Trucks, Derrick Trucks, Ronnie Van Zant and Widespread Panic. On the menu you'll see more than just pizza, with cocktails and mocktails, hoagies and sandwiches, burgers, greens, sweets and vegan and gluten-free options (many pizzas can be made gluten-free or vegan too!). Come hang for regularly-hosted trivia, craft beer, family bingo and happy hour specials. Indoor and outdoor seating is perfect for a big group or family. Stop by to get your creative juices flowing while eating some delicious, rad pizza!
Stay Awhile


Whatever you choose to do in the Ancient City, rest your head at The Local – St. Augustine, conveniently located between downtown and St. Augustine Beach. We take hospitality to the next level by creating memorable travel experiences so you can best explore our city. Get comfortable in our newly-renovated rooms, with super clean amenities, so you can tackle your next day of fun as a family.