Skip to Content
Meet The Famous St. Augustine Datil Pepper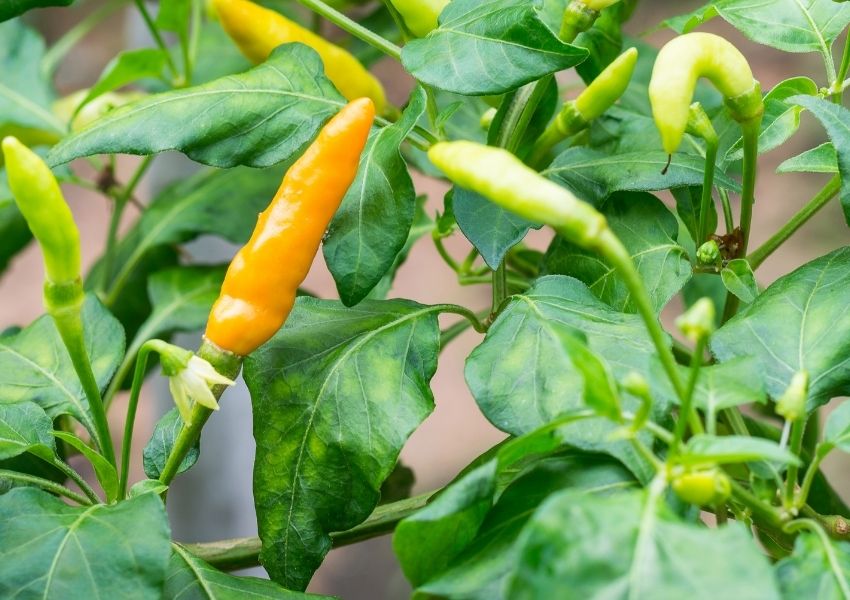 When you think of St. Augustine, Florida, you probably think of historical landmarks like The Fountain of Youth, The Old Jail, and, of course, the famous Old Town Trolley. But did you know that you can explore St. Augustine's history and culture through the food? Specifically, one small pepper. The St. Augustine Datil pepper is an integral part of St. Augustine's heritage, and though you may not have been aware, you've probably met this pepper on more than one occasion. So, let us introduce you to the famous ingredient that adds some spice to St. Augustine living, the Datil pepper.
All About the St. Augustine Datil Pepper
These famous little peppers have been compared to a variety of their spicy counterparts. Known as being hotter than a jalapeño, similar to a habanero and yet nowhere near a ghost pepper, the Datil pepper is truly one-of-a-kind. The Datil has been known to pack a mighty punch with its golden yellow (sometimes red or orange) hue, compact size and semi-sweet and fruity flavor profile. Ranking between 100,000–300,000 on the Scoville Heat Scale or Scoville Heat Units (SHU). In comparison, jalapeño peppers range between 3,500–10,000 SHU, while the famously hot Carolina Reaper and Ghost Pepper are much spicier, ranging between 855,000–2,480,000 SHU, and sweet bell pepper register at a whopping 0 SHU.
Thanks to the warm Florida climate, Datil peppers thrive all year long, making them a staple of St. Augustine cuisine. In addition, because of their exclusivity to the region, the St. Augustine Datil pepper can be found at various local markets and has become overwhelmingly popular in St. Augustine culture. In fact, the St. Johns County Board of County Commissioners named the Datil pepper as the "official plant of St. Johns County," while the first Saturday of October is also known as "Datil Pepper Day," in which St. Johns County celebrates the fiery plant at the city's annual Datil Pepper Fall Festival.
Minorcan Heritage
While no one knows for sure how the famous Datil pepper made its way to the Ancient City, many believe it was the Minorcans who brought the Datil with them from their native island, Minorca (a Balearic Island belonging to Spain), when they arrived in St. Augustine, Florida back in 1777. The Minorcans have since been known to incorporate the Datil into many popular dishes, including hot sauce, relish, mustard, jellies, salsa, and the most famous dish of all, Minorcan Clam Chowder. So it's safe to say that the Datil pepper wouldn't be what it is today without Minorcan heritage. While Datil peppers are now cultivated throughout the United States and enjoyed in various regions, the majority continue to be produced in the nation's oldest city (many in the backyards of neighbors and friends) and are a vital ingredient to traditional Old Florida cuisine.
Our Favorite Datil Pepper Brands Around Town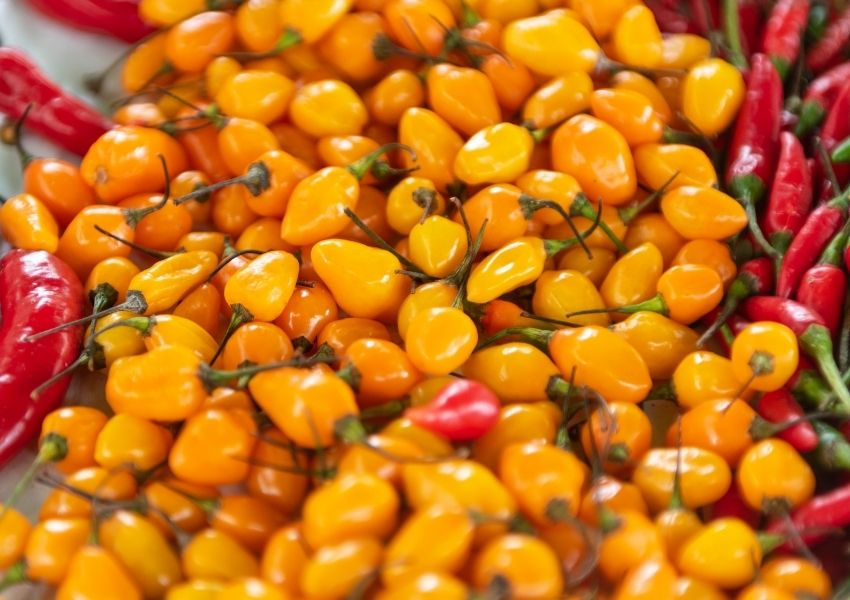 Datil peppers can be found in various dishes around town including Datil honey, Datil pepper cream cheese and even Datil ice cream, it's possible to take the taste of St. Augustine home with you with these delicious Datil pepper sauces!
Minorcan Mike's
Minorcan Mike's pays homage to Mike's heritage as a direct descendant of the Minorcans who arrived on the shores of St. Augustine in the late 18th century. Minorcan Mike's makes it possible for you to enjoy the spicy-sweet flavor of the St. Augustine Datil pepper whenever you want with various products, including salsa, jelly, mustard and even rub and seasoning.
A Frame
A Frame Sauce Company is a locally-owned business known for its delicious Datil pepper sauces made for every occasion. Their classic A Frame Datil Pepper Sauce is the perfect blend of sweet and spicy, while their Double Barrel Hot Sauce is blended with cilantro and lime, packing a spicier punch and perfect for tacos, burritos and classic beans and rice. And their Super Session soy-ginger Datil sauce is ideal for Asian cuisine. No matter which one you choose, A Frame sauce is sure to taste good on just about everything.
Dat's Nice Hot Sauce
Founded off the love that comes from sharing delicious food with friends and family, Dat's Nice Hot Sauce crafts Datil pepper sauces in all forms. Try all of their sauce flavors including their classic Datil Pepper Hot Sauce, Datil Pepper BBQ Sauce, Datil Pepper Mango Sauce and Datil Pepper Hotter-N-Hell Sauce. You can also find a list of Datil-approved recipes on their website here.
Dat'l Do-It
Dat'l Do-It is a locally-owned company, crafting delicious Datil pepper sauce that is both sweet and spicy on the tongue. Crafted with clover honey and combined with the fiery Datil pepper, Dat'l Do-It offers an array of delicious Datil-packed products including, Dat'l Hot Sauce, Devil Drops, Hellish Relish and more. They also offer seasonal gift sets so you can gift your loved ones the taste of St. Augustine!
Old St. Augustine Gourmet
Delivering the taste of Old Florida, Old St. Augustine Gourmet offers a wide variety of products, all showcasing the famous St. Augustine Datil pepper. Get a taste of the spicy life with their popular products including, Snake Bite Datil Pepper Hot Sauce, Death Angel Reaper Pepper Hot Sauce, Datil Zest Spice Blend, Datil Jerk Jamaican Seasoning and more.
Taste of St. Augustine
If you need a place to stay after tasting your way through St. Augustine Datil pepper products, then head over to The Local – St. Augustine! Located on Anastasia Island perfectly situated between downtown and St. Augustine Beach, our newly remodeled rooms are ready and waiting for you.