Skip to Content
Plan the Perfect Bachelorette Party in St. Augustine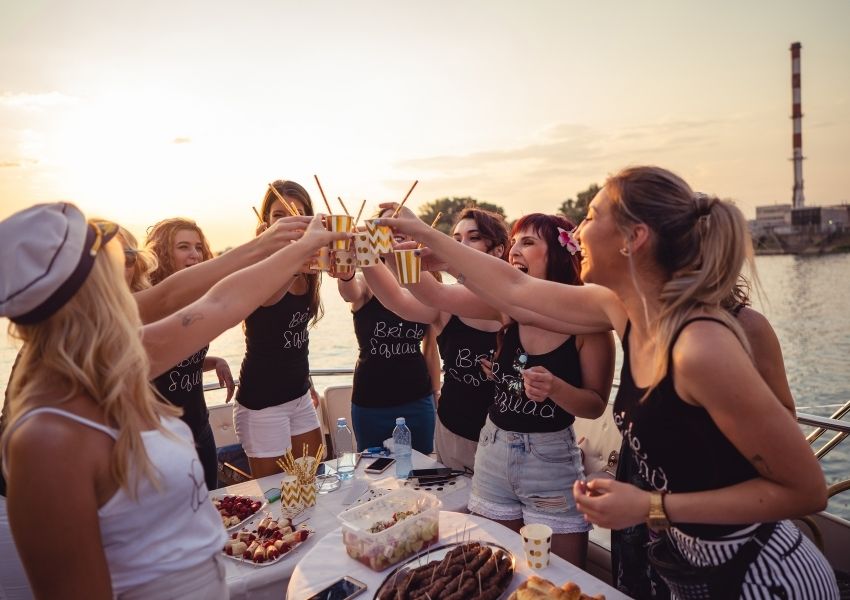 When it comes to wedding planning, bachelorette parties cannot be overlooked. Whether you're planning the weekend for yourself, or you're a dedicated maid of honor planning it for the bride-to-be, there are many factors to consider from location, activities, food, drink and where to stay. So, why not head somewhere that has everything you need? Head to the Ancient City and enjoy a one-of-a-kind bachelorette party in St. Augustine, Florida!
Fun in the Sun
What better way to get a bachelorette party started than with some fun in the sun? With miles of beaches to enjoy, St. Augustine, Florida has plenty of ways for you and your crew to get that wedding glow. Head over to St. Augustine Beach where good food and drinks are just steps away, and if the sun ever becomes too much, you can rejoice in the variety of cold drinks that local bar Beachcomber has to offer – they even have frosé!
Get a Private Tour with Old Town Cycle Cruise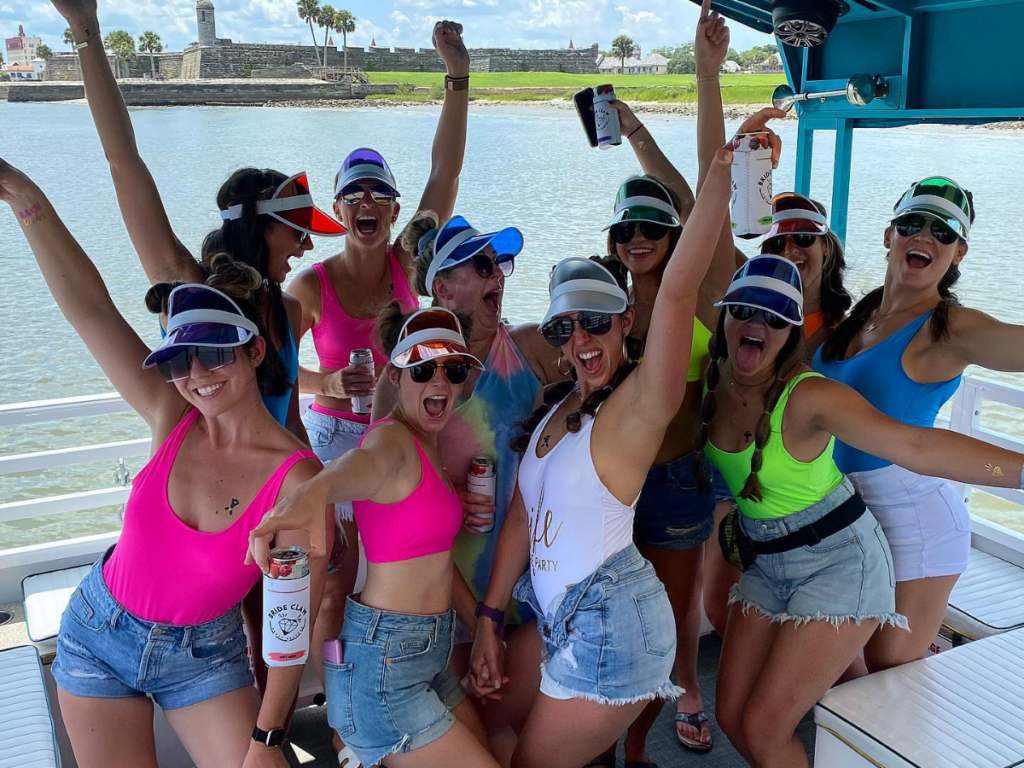 Experience this historic city from the water with Old Town Cycle Cruise's festive pedal-pub party boat. Enjoy the Matanzas River and the gorgeous views under the sun or stars with your favorite girls in tow. Coordinate the most outlandish boat day attire and celebrate the bride-to-be. It's a bachelorette party must while in St. Augustine, Florida!
Dance it Out to Live Music
What's a bachelorette party without a little bit of dancing? If you're looking to plan the ultimate bachelorette party in St. Augustine, Florida, you'll have to track down some live music. Head over to Prohibition Kitchen where the drinks are strong and the music is loud, making it the perfect combination for you and your gals to dance the night away.
Raise a Glass at Tini Martini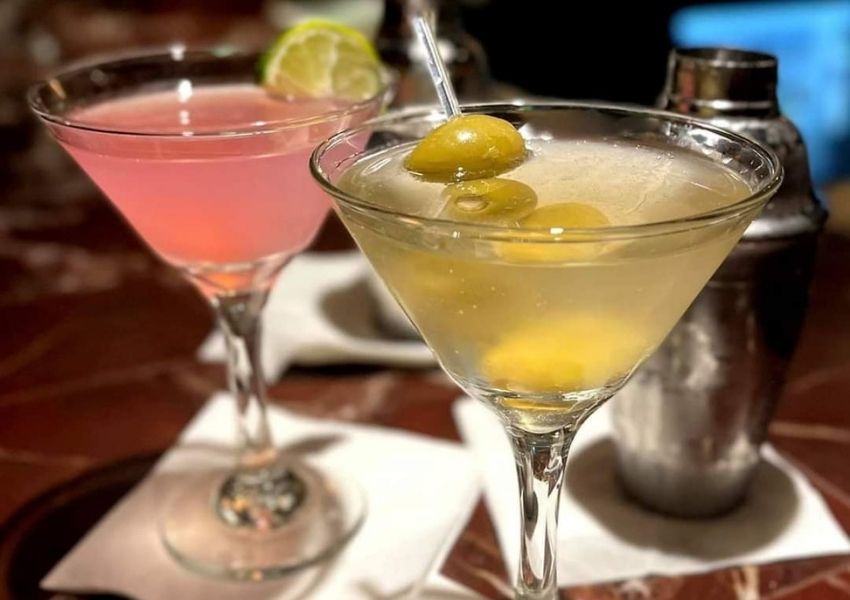 When all is said and done, bachelorette parties are a chance for friends to celebrate one last time before the big wedding day. So, raise a glass to the bride-to-be at a St. Augustine, Florida staple, The Tini Martini. Located in downtown St. Augustine, with a view of the bay, this local bar has a wide variety of martinis and cocktails to choose from to get the party started.
Brunch at Uptown Swinery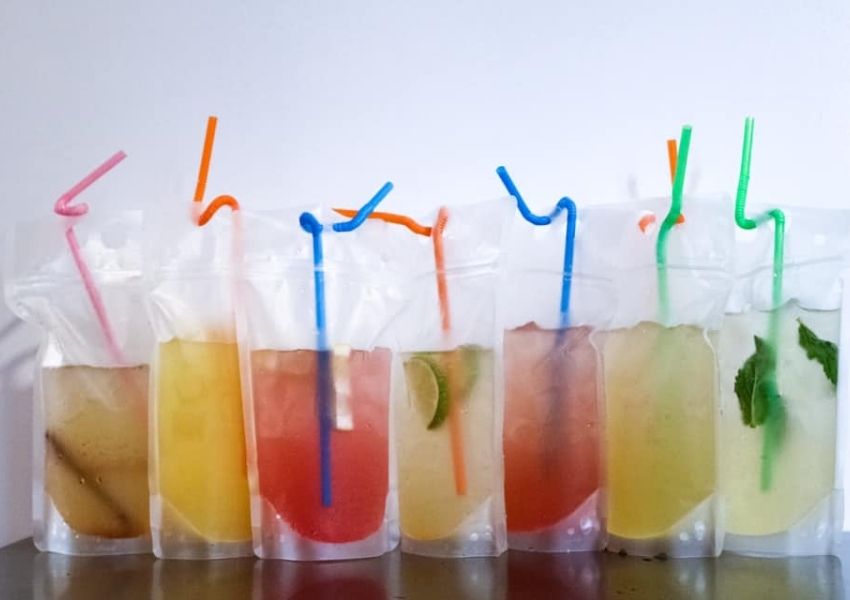 Is there anything better than a delicious brunch? A bachelorette brunch, of course! If your idea of the perfect party includes delicious cocktails and even better food, then it's time to make brunch reservations at Uptown Swinery. This local eatery in Uptown St. Augustine, Florida serves up Southern-fare and creative libations such as boozy Capri-Suns, Bloody Marys, and build-your-own mimosa charcuteries. The best part? They offer brunch every day!
Host Your Entire Bridal Party at The Local
If you're after the perfect place to enjoy a ladies' weekend, there's no better place than The Local. Our newly-renovated inn has everything you need to enjoy a bachelorette party in St. Augustine, Florida. With a premier location on Anastasia Island, just minutes from St. Augustine Beach and downtown, enjoy convenient digital check-in, a relaxing pool and more when you visit.